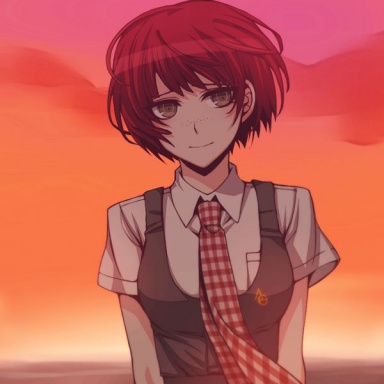 Thank you. For... finding me.

Joined

Apr 17, 2019
Messages

2,763
Reaction score

292
Points

83
Location
Favorite Wrestler
Impact March 22, 2010 - You Have Missed Your Destination​
Royal Rumble tonight, as I write this, so I'm in a wrestling mood. Let's hope there's some wrestling on this edition of Impact! Let's hope there's not something like... Eric Bischoff playing guitar.
Eric Bischoff playing guitar.
Yes, this is actually happening, Bischoff in a trucker's cap, spotlight on him, doing some dumb proto-Elias shit. Guy does have some decent chops though. We get a minute and a half of this, which ends in a chorus of boos and some cheering from a few plants. This is pretext for him to call out Jeff Jarrett. Fans are hating this. Major sign holders in the crowd are shouting out their own friends and family members. Bisch is goading Jarrett into using the guitar on him, but he decides not to. Until Bisch insults his children and jarrett comes back to smack him with the guitar anyway. That, I'll be honest, was satisfying as all hell. I could watch 2 solid hours of this, and I'm sure TNA would have won the New Monday Night Wars if their show was Bischoff being assaulted by heels and faces alike.
Mick Foley congratulates Jarrett, the two having a shared history of being dicked on by Bischoff. Continuity? We cut back to the ring, where Bisch is awake again, and the Stumbling Bald Fucking Mug rants on the two of his bullying victims. He mentions "cross the line", which seems like a distant memory now, sadly. He books a match where they're to wrestle each other, and loser is fired... Hey, that's false advertisement! You said you'd finish up both of your feuds, but you're only finishing one! Jarrett blames himself, or at least I think he does, I can barely hear him over the "You suck" chants to Bisch.
TBP are going to have an 8-Knockout tag team match, which is always nice. "Their beautiful entrances" -Taz. Daffney is teaming with them. Her still being with TBP is good in my book, that sort of odd-couple-ry is fun to me. Velvet, Madison, and Lacey all scared of Tara's stolen tarantula/Daffney's entrance (delete as appropriate). Daffney threatens to destroy Poison in the ring, Tara comes to try and reason with her, then the other 3 come to beat Tara down. The rest of her team go for the save, and it's an all-out Knockout brawl. We go to a break, and after the break we find out that this was the planned match anyway. Nice to see things working out.
Match 1: Velvet Sky/Madison Rayne/Lacey Von Erich/Daffney vs. Tara/Angelina Love/Sarita/Taylor Wilde​
We return from the break and Velvet subconsciously sways her hips for the cameras as soon as they're turned on. It feels like so long since I've seen Taylor Wilde. Lacey sells a dropkick before it lands. Referee is distracted by the faces' protests at a cheap shot while the heels triple team Tara. How stupid can wrestling referees be? Apparently as much as they can be frail and easily KO'd. Daffney taunts Tara with the tarantula so Tara throttles her - once again, she doesn't seem like the face. They really want us to watch UFC Unleashed. Sarita hits a really clean double underhook sitout powerbomb, then Lacey does a pathetic chokeslam. Finish comes soon after when Tara's distracted by reclaiming the spider, allowing Daffney to hit her finisher. Good to see this getting time.
We see AJ and Flair leaving an Orlando Stripperama van... AJ with a sling and crutch, and Flair still in his wheelchair. Good to see they took a bit of time for themselves over the past 24 hours. "Orlando Stripperama" sounds like a super generic name, wow. Flair is desperately seeking Chelsea. We return to them backstage. Highlights package for Destination X, containing more micro-length clips than it does shaky stills this time. Was that a Howie scream?
Time for a special Hogan announcement, and Abyss joins him for the huge waste of pyro. Despite everything, he's still way popular. He admits he was manipulated by Flair. It'll be strictly business at Lockdown - Team Hogan vs. Team Flair, with Abyss as captain. I'm guessing that's the Lethal Lockdown match. He didn't mention it. I don't dislike Abyss talking at all. The magic ring storyline is dumb, but Abyss looks good. Oh, Abyss confirms it's in Lethal Lockdown. And he's going to kill people. Ric and AJ struggle out, and Ric confirms Sting as his captain. Lights out, and it somehow ends with AJ not hurt and whacking Abyss with the crutch, Hogan handcuffed, and Sting watching the whole thing. Pope with the save, Hogan is freed, and Ric's loose wheelchair runs into Abyss's arm. Pope gives the Ted DiBiase to Flair. Stories intersecting! This isn't bad, considering who's involved in it.
Christy catches Jeff Hardy, RVD, and Shannon Moore. Jeff's got a new shirt to sell. RVD in the sunglasses is a nice touch, but it makes me worry that he's stoned out of his mind out of kayfabe as well as in it. Christy seems most charmed by Shannon Moore. Apropos of nothing, I saw Christy in her Rock and Rave Infection days a few years back... she has a hell of a voice. Just watch this video, you'll see what I mean. (Watch further for a bonus Curry Man entrance)
Match 2: Rob Terry (c) vs. Tomko - for the Global Championship​
Tomko getting a jobber entrance as a title challenger - you hate to see it. Or at least you would if it wasn't Tomko. Wow, Rob Terry really doesn't look that big when standing close to Tomko. Either that or Tomko is fucking huge. I'd not mind keeping him around as an enforcer. At least he can wrestle, unlike Big Rob. We learn that Beer Money are to be special referees for the Foley/Jarrett match. Anyway, this is yet another squash for the tertiary title, and Rob isn't selling jack shit. Spin kick. Powerbomb. Retain. When will this guy face a challenge?
Short clips of Foley and Jarrett walking to the ring - Jarrett gets no incidental music while Foley does, which is an interesting touch. James Storm looks to be in no state to officiate, as usual. We get a video package reminding us of how much Bisch doesn't like Mick Foley or Jeff Jarrett, as if we hadn't seen it three times each week in the past few weeks anyway, followed by JB interviewing them. They're trying to sell the fact that they're fighting for their careers, but only Jarrett does it effectively. I predict he wins.
Match 3: Mick Foley vs. Jeff Jarrett - No Disqualification Match, Loser is Fired (Special Guest Referees: James Storm/Robert Roode)​
Wow, that looks like an overbooking already, just from the title. jarrett gets his tron but no music still. Both members of Beer Money acting "questionably" towards both competitors from the start. Are they working with Bischoff? Foley does very little bumping, which is understandable given how broken he was at this point. Trucker cap Bisch joins the commentary team. He's gonna make the winner miserable as hell. I'd rather be fired than be stuck in a program with Bisch any longer. Jarrett at one point gets a rope break. Do rope breaks count in no DQ matches? I thought they didn't. We get a minute and a half of Socko before Jarrett recovers, and delivers the Stroke on to a chair. Foley is fired!
A strange mix of boos and "nana hey hey goodbye" chants. Jarrett looking all "my god, what have I done?". "He's gonna wish he would have lost the match" -Bischoff. By the looks of things, Jarrett already does. Foley makes the long walk of shame backstage. Beer Money beat on Jarrett for good measure, and he's saved by Jeff Hardy and RVD! Storylines intersect as they challenge Beer Money to a match later tonight. I mean, it's not for the Tag Championships (why isn't it??) but it should be good! RVD is way over.
We get a recap of Mick being fired, and we go backstage where the entire face half of the roster is coming to say him goodbye. Two Taylor Wilde appearances in one night - that's got to be a record! Bubba the Blob Fish is here to interview Mick - hey, remember the exactly 2 weeks where he did interviews? - and refuses to accept Mick's attempts to brush him off. So Mick punches him out, which looks 100% legit, and I'm pretty sure is. Mick goes out with a bang (bang). At this point, any heel could turn face by joining in. You could even get me to cheer the former Val Venis for this (as it turns out, though, he's had to leave because the Monday night schedule stops him from working CMLL).
The "thank you Mick" chants haven't faded when Bisch returns to the office of mediocrity. Hogan is not happy with any of this, and stuff has to be strictly business again. No more Jarrett feud. Hogan actually making sense in a rare moment for him. "He's getting over with the fans" -Hogan. I'm reminded of a ridiculous fourth wall break he will do later this year. Beer Money are backstage and Roode is snapping at Christy. They're putting Beer Money first, and insulting the fans. Fans treat this like a huge heel turn even though they've been playing heels all month. "RVD against Jeff Hardy" -Taz.
JB interviewing RVD (taping himself up) and Hardy (applying his face paint already). RVD seeming to be at about 0.3 Jeff Hardys of intoxication, which is... not the worst. Hardy makes oblique reference to his brother Matt, and RVD says they know exactly what they're doing. I don't recall these two having tagged before, though. Then we get a video package of Morgan vs. Hernandez. Is this meant to be the start or the finish of the feud? I can't tell anymore.
Match 4: Matt Morgan vs. Hernandez​
Hernandez interrupts Morgan's entrance to attack him! That's such a heel move... so why is the face doing it? Say it again with me: It Doesn't Have To Make Sense! "Can you blame Hernandez for being this hot?" -Taz. Hernandez still acting fairly heelish, such as attacking Morgan during a handshake. Better for him to forget his alignment than to forget, say, about the wellbeing of his opponent. Match is one-sided until Morgan tosses Hernandez to the outside, and nails him with a Carbon Footprint that drives his head into the steel ring post. Jesus. Can you even protect that or is it legit brain damage? Whatever it is, it's a referee stoppage ending. Oh, so this is how they're going to do the solo tag champ thing.
A lot of time is taken up by Hernandez being stretchered away, with even Hogan here to see him to the ambulance... Oh, right, he's a FACE authority figure. Speaking of going home in the back of a vehicle, did we ever work out what happened to Samoa Joe when he was kidnapped by the balaclava ninjas? We go to a video package of the Band getting back together at Destination X... just before our main event this evening. I really don't like where this is going. I don't like what this is foreshadowing.
Match 5: Jeff Hardy/Rob Van Dam vs. Beer Money, Inc. (James Storm/Robert Roode)​
At least Hardy looks sober at this point. Just think, in less than a year, he'll be high and humiliating himself live on PPV. RVD busts out a few dance moves during Hardy's entrance. I realise that I've never heard this much of Hardy's first theme before. Fans do their own acapella version of RVD's theme at the start. Jeff throws Storm over the top rope so he lands on Roode... the amazing part about this is that it gets a TNA chant. Come on, that wasn't even a top rope splash. He then tries to introduce a ladder (come on, this isn't a No DQ match). RVD does a very clean looking moonsault.
Taz has no idea if Hardy's been tagged in. They bother to hype a Knockouts match in advance, and it's Tara vs. Daffney in a First Blood match! Is that the first ever women's match of its type in a major wrestling promotion? I don't know, but it sounds historic! Hardy plays Ricky Morton for a while and I notice the ladder is still propped up. Hardy is way over, like more over than anyone I've seen today. More TNA chants for Hardy breaking out Whisper in the Wind. RVD cleans house, and looks far too supple for a man who's smoked that much weed. Crowd is hot! Match ends with a combo of Swanton and Five-Star Frog Splash.
During the celebration, in which we get to hear nearly a full loop of RVD's theme, Eric Young runs in... Oh, that's what they were foreshadowing. At least it wasn't a run in. Next week will be The Band vs. Hardy/RVD/Young in a six-man tag match. I dread this, but at least we'll have 3 decent wrestlers around. We're 2 weeks away, though, from an episode I really want to talk about. See you next Impact!