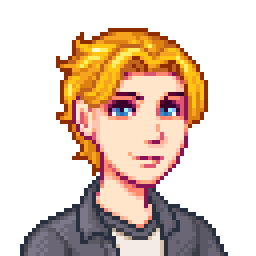 The Scissorman

Joined

Mar 7, 2019
Messages

21,622
Reaction score

3,968
Points

113
Age

23
Location
Website
Favorite Wrestler
Favorite Wrestler
Favorite Wrestler
Favorite Wrestler
Favorite Wrestler
Favorite Wrestler
Favorite Sports Team
Favorite Sports Team
Favorite Sports Team
Favorite Sports Team
Regular Season Week 6:
​
BLOCKBUSTER TRADE
Minnesota Trades Garrard, Wade, to Packers for All-Pro Woodson and Draft Pick
​
Hated rivals Minnesota and Green Bay have set aside their differences to come together for a massive trade deal involving recently signed quarterback David Garrard and All-Pro cornerback Charles Woodson. The trade deal is said to have massively sent the league into a hysteria at the deadline, as both players had massive albatross contracts for their respective teams. According to insiders, the complete trade was as follows:

Minnesota Gets: CB Charles Woodson, WR James Johnson, 2010 5th Round Draft Pick

Packers Get: QB David Garrard, WR Bobby Wade

Both teams appeared pleased with the deal, as Minnesota was looking to get out of Garrard's contract, whilst upgrading receiver and cornerback depth. Charles Woodson and Garrard were reportedly shocked when they heard the news they had been traded. In an interview, Woodson had reportedly stated, "So that's how they treat an All-Pro? Fine. I'll see them in a few weeks." David Garrard was unavailable for a comment.​
QB David Garrard [31] (91) & Bobby Wade [28] (82)

For

WR James Jones [25] (83), CB Charles Woodson [33] (92), 2010 5TH RDP
Vikings Break Records, Utterly Humiliate Bears 17-73
(Yes, You Read That Right)
​


It started with a 3-and-out on offense for the Minnesota Vikings, who punted away to start the game. On the first play of Chicago's opening drive, Jake Delhomme threw a screen pass to running back Earnest Graham. He was met by Chad Greenway, and fumbled the ball. Jared Allen picked up the fumble and ran it back for a touchdown. The floodgates had opened for the Minnesota Vikings on this Sunday afternoon game against hated rivals in the Chicago Bears. Both teams were vying for first place, but the Minnesota Vikings were not just willing to win.

They humiliated the Chicago Bears in ways unheard of since the Bears themselves broke the spirit of the Washington Redskins in the 1940 NFL Championship. Delhomme threw 5 interceptions, and including the Graham fumble, Chicago walked way with 6 turnovers, and only 3 points through 3 quarters. Chicago's 14 other points came long into the 4th Quarter, when the Vikings had such a commanding lead, it no longer mattered whether defense played. Al Michaels, who was calling the came, called it, "the most reprehensible act of torture in the football world: pity."

Rookie quarterback out of Army, Colby Arden, showed the world the kind of player he was, when he broke the single game passing yards, and touchdown records, convincingly. Arden threw 53 times for 40 completions. He only threw one interception, and fumbled the ball once. The number of touchdowns? Eight, breaking Viking legend Joe Kapp's record from 1969. The number of yards? 629, breaking the first Vikings head coach Norm Van Brocklin's 1951 record. Bernard Berrian also broke a record, most receiving yards in a single game, with 353 yards, hauling in four touchdowns as well. Adrian Peterson was not left out in the cold either, as he ran for 119 Yards on 28 attempts, and rushing for a touchdown as well. Indeed, on offense, the Minnesota Vikings made the Bears defense look like children.

Defensively, the Bears were made to look worse than children, as Delhomme was sacked 7 times, and intercepted 5 times. Charles Woodson, who was acquired from the Green Bay Packers, also caught an interception, his first as a Minnesota Viking. When all was said and done, the Minnesota Vikings wanted to make a statement, and a statement they made: they are going to win at any cost, no matter how much they have to humiliate and crush the morale of their enemies. The Vikings stand at 5-1, and face the Detroit Lions next week.
Passing:
Colby Arden - 40/53, 629 Yards (RECORD), 8 TDs (RECORD), 1 INT, 1 FUM
Rushing:
Adrian Peterson - 28, 119 Yards, 1 TD
Receiving:
Bernard Berrian- 14, 353 Yards (RECORD), 4 TDs
Sidney Rice - 7, 64 Yards, 3 TDs
Adrian Peterson - 3, 29 Yards, 1 TD
Defense:
Ray Edwards - 2 Sacks
Pat Williams - 1 Sack
Marcus McCauley - 1 Sack
Antoine Winfield - 1 Sack
Ben Leber - 1 Sack
Chad Greenway - 1 Sack, 1 FF
Jared Allen - 1 FR, 1 TD
Cedric Griffin - 2 INT
Madieu Williams - 1 INT
Charles Woodson - 1 INT
EJ Henterson - 1 INT
| | | | | | |
| --- | --- | --- | --- | --- | --- |
| | 1ST | 2ND | 3RD | 4TH | FINAL |
| CHI | 0 | 3 | 0 | 14 | 17 |
| MIN | 21 | 7 | 21 | 24 | 73 |