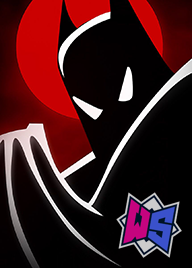 Dec 23, 2011
19,185
2,747
113
23
2016 WON FOTY:
UFC 195: Lawler vs. Condit
-
UFC Welterweight Championship: Robbie Lawler (c) vs Carlos Condit
Opening round is really fun, both guys eat some shots and Lawler gets rocked early for a bit but recovers pretty quickly. Condit definitely wins the first round, really good stand up stuff throughout. It almost looks like Lawler is just trying to tire Condit out, playing defense and waiting for his spot and it pays off when he fucking murders Condit with a right hand to send him down. Condit is able to recover in full guard, and Lawler lets him get back up
Lawler's head movement is amazing, the rest of the round is more stand-up action with Lawler landing a couple more decent shots. Both guys start really going at it in the third round, with Lawler landing more, but Condit still holds his own. At one point Condit walked right into an elbow that looks stiff as shit. Condit has some blood on his mouth now, Lawler is pretty clean still. Condit lands way more strikes, but Lawler's were way stronger in round three. More of the same stand-up stuff in round four, Condit throwing a shit ton of weak strikes and Lawler hitting him with a few stronger counters. IDK how Condit is keeping up the pace of these strikes he's throwing. Lawler really gets rocked with like 30 seconds left in the round and Condit really tries to finish, but Lawler recovers a bit before the round ends. Lawler comes out swinging in the final round and gets the best of Condit early, but Condit comes back with some great combinations. With about a minute and a half left, Lawler just fucking unloads on Condit and somehow Condit survives some huge shots and they both end the fight swinging at each other WOW! One of the best endings to a fight I've ever seen. Lawler ends up retaining by split decision, a lot of people probably weren't happy with that, but the fight was super close.
WON MOTY:
Wrestle Kingdom 10 in Tokyo Dome
-
IWGP Heavyweight Championship: Kazuchika Okada (c) (w/ Gedo) vs Hiroshi Tanahashi
Okada's entrance is fucking awesome, too bad Matt Striker doesn't shut up during it. This starts off slow, but they don't start with the usual chain wrestling, it's right to strikes and counters as these two have had plenty of matches together at this point. They do end up slowing down with some chain wrestling after the different start, and Tanahashi focuses on Okada's knee. Tanahashi ends up on the apron after avoiding a desperation Tombstone attempt, but then Okada catches him with a NICE springboard dropkick sending him to the floor in a nasty landing
Okada throws Tanahashi over the first rail where no fans are and then takes a running start and hits a crossbody over the guardrail
Tanahashi tries a couple comebacks, but Okada stuffs them and shows that he's not feeling the leg work from earlier anymore. Tanahashi finally mounts a comeback with a sick dropkick back to the injured knee
They have a really awesome exchange that sees Tanahashi hitting a dragon screw across the turnbuckle to hurt the other leg. Tanahashi hits another across the ropes, then a sling blade on the apron
Tanahashi hits a HUGE frog splash crossbody to the outside, this shit is awesome. Okada barely makes it back before the 20 count, and Tanahashi keeps going after both legs. Okada ends up countering into his reverse neckbreaker, which also hurts Okada's knee as well. Both guys get to their feet and have a great strike exchange with Okada gaining control with some amazing dropkicks
Tanahashi hits a nice diving elbow, then signals for the Rainmaker, but Tanahashi counters and goes right back to the knee. Even though he keeps switching legs and going for both of them, Tanahashi's leg work is so much fun to watch. Tanahashi goes for the end after a nice exchange, but misses the Frog Splash. Okada finally hits a Tombstone and nails him with a brutal Rainmaker, but Tanahashi kicks out
Okada goes all out and hits his own Frog Splash, but it only gets a two, then in another nice counter exchange Tanahashi hits his own Rainmaker
They recover and have another great counter exchange with Tanahashi hitting two Frog Splashes, one to the back and one normal but only gets TWO again, another amazing bit of action
Tanahashi goes for a Frog Splash Crossbody, but Okada ends up catching him with this awesome dropkick in midair. Okada misses another Rainmaker, hits a German and then basically hits three successive Rainmakers for the win
WON WMOTY:
One Night Only: Knockouts Knockdown
-
Queen of the Knockouts Gauntlet Qualify Match: Rebel vs Shelly Martinez
Shelly cuts this really chippy and happy promo about how she's wearing Dia de los Muertos facepaint because her grandma died WHAT! Shelly's tits and ass look like they're about to come out in two seconds. Rebel does the splits and her ass looks amazing during her entrance. They literally just talk shit to each other for the first couple minutes, and nothing happens at all for like 2 minutes. Shelly is literally saying shit some cringy teen would say during a fight. They just do random shit that leads to nothing and won't stop talking. I'm pretty sure Rebel just said "My vag hurts" The announcers are now talking shit about the match. I feel like the laws of gravity should not be allowing Shelly's tits to stay in her top. Shelly ends up going for a suicide dive but gets caught up in the ropes so Rebel botches a roll up for the win
fuck this
PWI MOTY:
SummerSlam
-
AJ Styles vs John Cena
Watching Cena wrestle guys I never thought would be top guys in WWE is my favorite thing of the last decade. JBL
Otunga
and Ranallo
calling this one. The crowd singing "John Cena sucks" to the tune of his song gets me every time
Opening sequence is really fun, Styles is way too arrogant at the beginning and gets caught showboating. Cena's offense and Styles's bumping is so great during this beginning, and the crowd is mostly for Styles, so Cena gets a decent heat segment going, but Styles ends up catching him with a sick snap suplex on the apron
That doesn't last long as Cena ends up hitting probably the best back body drop in history and then a goddam dropkick
Styles counters with some amazing strikes, but Cena starts his Five Moves of Doom combo, but STYLES FLIPS OUT OF THE AA, HITS A PELE AND THEN THE STYLES CLASH BUT ONLY GETS TWO
That was such a beautiful sequence. They were busy replaying that and almost miss a desperation AA from Cena that only gets a two count. Cena goes for a Super AA, but Styles counters into a Torture Rack that he turns into a spin-out Powerbomb for another two count
Cena ends up hitting some weird move that's kinda like Big E's Big Ending, I think he was going for a cutter, but it still looked pretty cool. Ranallo does such a good job leading Otunga and JBL into questions that performers should know and Otugna fucks them all up
They have another awesome counter exchange where Styles ends up hitting his own an AA into his knee for two. Styles misses a springboard 450, and Cena gets another two count after a sit-out powerbomb. They each get a couple near falls after big moves, this shit is so great. Cena reverses a Phenomenal Forearm into an STF right in the center of the ring, but Styles counters into a Crossface, another great fucking sequence. They exchange submissions a couple more times, Styles with a calf crusher and Cena with another STF. Cena ends up catching Styles with a fucking Tornado DDT
He goes up top and hits his leg drop bulldog, but everything just gets a two count. Cena goes for another Super AA, but Styles again counters with a Springboard Hurricanrana MAMA MIA, then the Phenomenal Forearm but again only gets two
Styles stays in control, but Cena just absolutely MURDERS him with a clothesline, then again tries for the super AA, Styles tries to fight out, but Cena still hits it BUT ONLY GETS TWO HOLY SHIT
Styles' selling is on another level now. Cena looks on in disbelief as Styles struggles to his feet, goes for another AA, but Styles reverses into a Styles Clash and then hits a Phenomenal Forearm for the win
You know Cena is one of the biggest stars of all time when he's "passed the torch" to like 5 different people and it's still a huge deal.