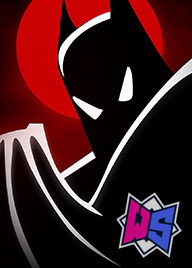 Dreams are Endless

Joined

Dec 23, 2011
Messages

58,329
Reaction score

10,857
Points

113
Age

24
Location
Favorite Wrestler
Favorite Wrestler
Favorite Wrestler
Favorite Wrestler
Favorite Wrestler
Favorite Wrestler
Favorite Sports Team
Favorite Sports Team
Favorite Sports Team
Favorite Sports Team
Right now I'm planning on reviewing the PWI and WON MOTYs but I'll probably just review a lot of random shit in here too and might disappear for a few months at a time but I'll at least be the 2nd most consistent reviewer on the site it seems. The Observer doesn't start doing awards until 1980 so I'm gonna just be doing the PWI awards at first but a lot of them are hard as fuck to find and I think some of them don't even exist anymore.
1972 -
Battle Royal in Los Angeles:
22-Man Battle Royal: Black Gordman vs Brother Joseph vs Bruno Sammartino vs Dory Dixon vs Dutch Savage vs Earl Maynard vs Francisco Flores vs Frankie Laine vs Great Goliath vs Haystacks Calhoun vs Jack Armstrong vs John Tolos vs King Krow vs Kinji Shibuya vs Masa Saito vs Mil Mascaras vs Pantera Negra vs Raul Mata vs Ripper Collins vs Rocky Johnson vs Salvador Lothario vs Tony Rocco
Okay so I can't find this shit anywhere at all, like it's a miracle I found a participant list and I wish I hadn't because I didn't expect to know this many people in a battle royal from 1972 but this shit looks STACKED! Very disappointed I don't get to see someone throw Haystacks over the top rope, but anyway Bruno wins this and this is the only sort of battle royal that wins match of the year I'm pretty sure.
1973 - May 4:
NWA World Heavyweight Championship: Dory Funk Jr. (c) vs Harley Race
I couldn't find the full match for this one either but I did find a 1:39 clip so FUCK IT I'll review it. We start god knows how long into the match because they look tired af and Funk hits a nice double underhook suplex, but Race gets his foot on the ropes to break it up. It skips forward and Funk has a headlock on Race which he breaks with a back suplex then misses the GOAT Harley Race headbutt and they both sell like they are absolutely dead. We skip forward again and Funk starts arguing with the ref after a two count and Race hits a fucking suplex for the win

The crowd goes absolutely crazy for a few seconds but the video cuts out lol that could have been a good match who knows, those clips looked nice.
1974 -
AJPW New Year NWA Champion Series - Day 5:
NWA World Heavyweight Championship: Jack Brisco (c) vs Dory Funk Jr.
This is a really good technical showcase for sure. It's slow af with a lot of rest holds, but everything is so technically perfect and every now and then they have short bursts of action that are amazing. This progressively gets more violent, like there aren't many strikes for the first 20 minutes then they each start throwing a few and after awhile they just go off until the ref warns them. At one point Funk yells "Ask him ref!"
Okay so apparently this is fucking two out of three falls because about 39 minutes in Dory Funk scores a pinfall off of a double underhook suplex after a nice sequence and then it goes to the next fall

Brisco comes out fucking HEATED for the second fall, this one is way faster paced and way more violent while still having a lot of good reversals and technical work. The ring announcer says something about a time limit but it's in Japanese along with the commentary so I don't know shit, this is gonna go to a time limit draw isn't it
Anyways this second fall is legit pretty good and they even shake hands again after a great pinning combination exchange the wholesomeness
I think Jumbo Tsuruta comes out for some reason, no idea who's side he's on because once again don't speak Japanese. These strikes are getting downright brutal at this point neither these man remember what a rest hold is now. Funk ends up hitting a brutal fuckin Piledriver that Brisco sells like his neck is broken but then he gets his foot on the ropes
This fall ends with Brisco hitting a NICE dropkick and then locking in the Figure-4 Leglock that I can tell these announcers have been hyping up all match, but WAIT Funk starts to roll over only for BRISCO TO USE THE ROPES THAT FUCKING CHEATER! Funk ends up giving up at that point. The third fall starts out fast af and they take a nasty bump over the top rope. This fall is just brutal strikes, 1970s generic power moves, and both guys trying to lock in their submission and it's FUCKING AMAZING! They do the rolling across the ring in a small package spot which the crowd laughs at

probably not what they were going for. Funk ends up locking in the Spinning Toe Hold, which lowkey is kinda ridiculous, but he looks like he's about to win when the time runs out so Brisco retains the title. Yeah the beginning was boring, but this match was fucking great in the second and third falls.