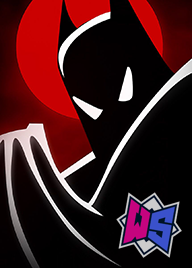 Dec 23, 2011
19,192
2,747
113
23
Event:
Clash of the Champions XII: Mountain Madness/Fall Brawl '90
Date:
September 5, 1990
Venue:
Asheville Civic Center in Asheville, North Carolina
Attendance:
~4,000
Commentators:
Bob Caudle & Jim Ross
NWA World Heavyweight Champion:
Sting
NWA United States Heavyweight Champion:
Lex Luger
NWA World Tag Team Champions:
Doom (Butch Reed & Ron Simmons)
NWA World Television Champion:
Arn Anderson
NWA United States Tag Team Champions:
The Steiner Brothers (Rick & Scott Steiner)

Jim Ross and Bob Caudle welcome us and hype up Flair/Luger and Sting/Scorpion. Call 1-900-909-9900 to talk to Sting, but make sure your parents know you're calling little Stingers. "Badstreet" music video plays
The Fabulous Freebirds come out with confederate flag outfits and their face painted with it too LOL The Southern Boys are out next also in racist attire. They announce this as a 6-man tag team match, but Buddy Roberts has a sling on so it's rescheduled to a regular tag.
The Fabulous Freebirds (Jimmy Garvin & Michael Hayes) (w/ Buddy Roberts) vs The Wild-eyed Southern Boys (Steve Armstrong & Tracy Smothers) (w/ Bob Armstrong)
This is alright, definitely a good match to open the show with. Southern Boys look really good on offense and the Freebirds are great at playing heels. A lot of double team by the Southern Boys early on until Hayes is able to slow it down with a sick rock hand that kills Smothers. BOB CAUDLE JUST SAID IF ROBERT E LEE HAD THE SOUTHERN BOYS FIGHTING FOR HIM THEN ATLANTA WOULD BE THE CURRENT CAPITAL OF THE UNITED STATES BRUH! Freebirds offense is super basic, but the crowd is really hot so they get a good heat segment on Smothers. Armstrong gets a nice hot tag and it all breaks down with both managers getting involved with Roberts revealing his arm isn't actually hurt. He tries to throw in a weapon, but the Southern Boys win with stereo sunset flip pins. Decent stuff.
The Freebirds take out the Southern Boys after the match.
Tony Schiavone is backstage with the new NWA United States Tag Team Champions, The Steiner Brothers. Scott stumbles through a promo but says Doom better be ready for them. Rick says he's never heard of "Maximum Overdrive" with is the team they're against tonight, but they're just gonna do whatever comes natural to them and also warns Doom.
FAT Naitch Buddy Landell is already in the ring as Mike Rotunda gets walked down to the ring by some fan that wrote a poem to Burger King and her prize was walking out Mike fuckin' Rotunda LOL
Buddy Landell vs Mike Rotunda
MEH! This is just a Rotunda amateur wrestling showcase basically. Rotunda is alright, but Landell is fucking ass, he's just going through motions. Rotunda wins after like 6 minutes with a backslide lol They put over how great Rotunda is at counter wrestling.
Tony Schiavone interviews the Freebirds and Garvin says everyone will respect them now. Roberts says General Robert E. Lee is looking down on them telling them to get the Southern Boys out of here. Hayes calls out Bullet Bob Armstrong for interfering and says they're the greatest rock band and leads into a clip of them in Hollywood. They show fans swarming the Freebirds' limo for autographs, this shit was so obviously staged. They just show the Freebirds dancing in various places in Cali with fans, I'm not even sure they were actually in Cali.
Brad Armstrong & Tim Horner vs The Master Blasters (Iron & Steel)
"Candyman" Brad Armstrong and "White Lightning" Tim Horner LOL also Steel is fuckin' KEVIN NASH WITH A RED MOHAWK LMAO This is the Master Blasters' debut and it's fucking terrible. Steel is alright, but this Iron guy is terrible, he keeps missing all his strikes completely UGH! Armstrong bumps around for this shitty offense alright. This might be Iron's first actual match tbh, like ever. Steel gets the pin on Horner after a double shoulder block.
Tony Schiavone interviews Brian Pillman and he says he's curious who The Black Scorpion is. They put over this "Running the Gauntlet" thing where you have to win on "Power Hour" "World Championship Wrestling" and "Main Event" and if you do you get ike $15,000. I bet this lasted a couple months tops.
Missy Hyatt interviews the "greatest world champion of ever" (her words), Ric Flair. Flair does his usual promo for his match against Luger, the crowd loves cheering or him. Missy obviously wants to bang.
Jackie Fulton & Terry Taylor vs The Nasty Boys (Brian Knobbs & Jerry Sags)
The Nasty Boys literally just get outwrestled for like the first half of this match, they don't get any offense in whatsoever this is hilarious. Like they'll do one move, tag in the other and then just get caught in an arm drag instantly. They finally start working over Taylor, but their sloppy brawling isn't as good as it becomes in the future, but you can see flashes of it. Fulton gets a decent hot tag and even hits a nice bridging German Suplex on Knobbs. Fulton gets caught with a powerslam by Knobbs and then a diving elbow drop from Sags for the Nasty Boys win.
Taylor takes out the Nasty Boys after to "save his partner" really just a sore loser though.
Schiavone interviews Sid Vicious of the Four Horsemen and he says he doesn't care about anyone but him and the NWA title around his waist. SID VICIOUS RULES!
Bill Irwin vs Tommy Rich
Not good, but easily could have been worse. This goes like 4 minutes, Rich looks decent and Irwin does his job. Rich gets the win with a Thesz Press bc he's stuck in the past.
This week's WCW TOP 10 LISTS!
Champion: Sting
Lex Luger (US Heavyweight Champion)
"Nature Boy" Ric Flair
Arn Anderson (Television Champion)
Barry Windham
Sid Vicious
Stan "The Lariat" Hansen
Flyin' Brian
Junkyard Dog
"Wildfire" Tommy Rich
"Nature Boy" Buddy Landell
Champions: Doom
Steiner Brothers (US Champions)
Rock and Roll Express
The Horsemen
Midnight Express
Southern Boys
Fabulous Freebirds
Samoan Swat Team
Flyin' Brian & Z Man
Junkyard Dog & El Gigante
Mike Rotunda & Tim Horner
Schiavone interviews Hansen and he's literally covered in tobacco juice and it's flying out of his mouth with every word, Schiavone looks disgusted lol He's pissed he's ranked 6th and says he's coming after everyone.
LPWA Championship: Susan Sexton (c) vs Bambi
Borderline sexist commentary from Caudle during this, but the match wasn't anything to talk about. Just basic holds and transitions until Sexton reverses an small package into her own pin for the win.
Maximum Overdrive (The Hunter & The Silencer) vs The Steiner Brothers (Rick & Scott Steiner)
I can't tell which member of Overdrive is who, but it's just a Steiner showcase anyway. They get like two moves of offense in, but the Steiners do look really good here and the crowd loves them. Steiners win after like 6 minutes with the Steiner DDT. Decent for what it was.
Stan Hansen vs The Z-Man
Hansen instantly throws Z-Man outside, uses a chair but I guess the ref doesn't care. Solid Hansen squash, Schiavone interviews Luger during it and he says his focus is on Flair but if Hansen wants a shot then he'll get it. Hansen wins in 3 minutes with a brutal lariat.
Highlights of the AMAZING Luger/Flair match at WrestleWar earlier in the year. Schiavone interviews Luger again and he gives a generic promo saying he's ready to go for Flair.
NWA United States Heavyweight Championship: Lex Luger (c) vs Ric Flair
Oh wow the first actually good wrestling match on the card
Yeah this is really good, Luger uses his power to take advantage early, Flair has to wrestle really smart to get any offense in as Luger is on fire. Flair hits Luger with some sick chops, but Luger just no-sells them. The crowd is hot af thankfully this shitty show didn't kill them. Flair sells his shoulder being hurt, but sucker punches Luger and then starts picking him apart outside the ring
Flair's offense is really fucking good, the crowd has been on fire the whole time, really good shit. Luger finally starts fighting back, but Flair catches him with a thumb to the eye. Luger starts eating more chops and has a really great comeback. It's only been 10 minutes, but they've been killing each other this whole time, really fast paced match. Luger taunts way too much after his big power moves lol Luger ends up hitting a big superplex and think he won it, but Flair grabbed the ropes
Both guys end up going over the top rope and keep brawling outside the ring, but then STAN HANSEN comes out of nowhere and starts attacking Luger so Luger gets the DQ win. Lol really good match, but of course that's how it needs to end.
Hansen keeps attacking Luger, choking him with a bull rope and spitting tobacco on him.
Silhouetted and disguised voice Black Scorpion promo where he says if Sting beats him he'll tell everyone who he is. Back with Schiavone, Sting says he's ready.
Wait Scorpion gets a title shot but he's not even in the top 10 :hm: Scorpion does a slow Undertaker walk to the ring wearing a cheap looking robe. Sting gets a huge pop, he's crazy over as usual
NWA World Heavyweight Championship: Sting (c) vs The Black Scorpion
Meh brawling for the most part, Scorpion just does the most basic strikes and stuff so nothing of note happens for a while until Sting is able to slam Scorpion onto the barricade, but Scorpion is right back in control with his shitty brawling. Sting can't get any offense in bc he goes for the mask every time he has a chance so Scorpion is able to keep control, decent story being told, the action just sucks. Scorpion slams Sting onto the ramp at one point, and somehow Sting takes control like 15 seconds later. He's unable to get the mask again so that doesn't last long. Sting makes a comeback and wins the match with just a STINGER SPLASH LOL!
After the mask Sting tries to unmask Scorpion, but he's wearing ANOTHER MASK and another Black Scorpion makes his way down the ramp and Sting just has this staredown with him as he realizes he wasn't fighting the real Black Scorpion.
JR interviews Sting after a break and Sting says he didn't accomplish anything because he still doesn't know who The Black Scorpion is, but Sid Vicious comes down and yells that he's the real problem bc he wants the belt. Sting says basically he doesn't care and to talk to the championship committee lol Vicious attacks Sting on the ramp with the title belt and then yells into the camera that he's gonna be the next world champion bc SID VICIOUS RULES THE WORLD!
Last edited: