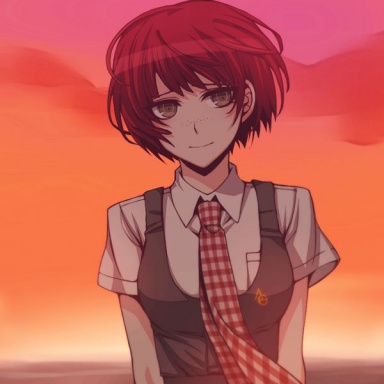 Thank you. For... finding me.

Joined

Apr 17, 2019
Messages

4,908
Reaction score

538
Points

113
Location
Favorite Wrestler
Slammiversary IX
Sunday, June 12, 2011
Impact Zone - Orlando, FL​
This'll be the last Slammiversary in the Impact Zone.
Xplosion:
D'Angelo Dinero d. Sangriento.
I need to use Red somehow, so this is how.
Battle Royal for a future Television Championship shot - Abyss d. Alex Shelley d. Chris Sabin d. Jay Lethal d. Consequences Creed d. Bully Ray d. Douglas Williams d. El Generico d. Kyle O'Reilly d. Max Buck d. Jeremy Buck d. Hernandez d. Rob Terry d. Kazarian.
Fourteen men... whew. Anyway, Abyss is getting a future title shot. Probably at the pre-DestiX Impact, like last year.
YouTube Exclusive:
Television Championship - Eric Young (c) d. Homicide.
Make it about ten minutes long, Homicide gets piledrivered.
Now, the PPV proper.
Knockouts Lockbox Challenge - Hamada/Sarita/Wilde/McKay vs. Athena/Hannah/Holly/Madison. Bolded participants get the falls and the keys to the boxes. Hamada's fall comes from an assist by Thea Trinidad. Which she didn't need, but it causes her to eat Athena's finisher. On the fallout Impact, the results will be revealed... Take a guess who got which result.
X Division Championship - Daniels (c) d. Rob Van Dam. The Main Event Mafia take another loss after an Angel's Wings. I'll probably only use RVD as a midcard guy after this point.
Taryn/Daffney d. Velvet/Tara. It's a simple dynamic. Heels beat on Taryn, she eventually tags in Daffney, Daffney comes in and cleans house, both Velvet and Tara get a Lobotomy. Daffney tags in Taryn so she can pin Tara. Overall sweet moment when Taryn looks so happy that she got one over on the bully.
Samoa Joe d. Mr. Anderson. Neither Matt Morgan nor Bobby Fish are present, for some reason... This helps Joe keep the odds even against Anderson, getting the knockout victory with the Coquina Clutch.
Tag Team Championship - Beer Money, Inc. (c) d. Strong/Cole (No Contest). This is a seriously good match that gets interrupted at the 15-minute mark, when Matt Morgan and Bobby Fish come in and nail everyone there with foreign objects. While Beer Money are weak, Fish declares he's cashing in his title shot!
Tag Team Championship Feast or Fired Cash-In Match - Morgan/Fish d. Beer Money, Inc. So, that's why Anderson's allies weren't out to help him. They go to the back, and Anderson has come to. "You did good, guys. See - it pays to be an asshole!"
No Holds Barred Match for the Future of Hardcore Wrestling - Mick Foley d. Jon Moxley. I'll make no secret of it - Foley is very much broken down. He's had a year and a half to prepare, but this will go down in history as his final match. I had to have him win because why write myself into a corner? Mox refuses to use weapons, resorting to turning Mick's offense against him. It fails, and he passes out to the Mandible Claw! Hardcore is safe!
Knockouts Championship - Katarina (c) d. Angelina Love. Because where else is this storyline going to go? After this match, Katarina and Mickie carry Angelina off, into the darkness in the back...
Wrestling's Greatest Tag Team d. Main Event Mafia (Sting/Angle). WGTT triumph over MEM once again, Sting and Angle written off for a bit.
World Heavyweight Championship - AJ Styles (c) d. Jeff Hardy. And here it is. The crowd-pleasing main event, no need for factional intrigue or other such squabbles. It's basically designed to be not overly flippy, but to draw out as many TNA chants as possible from how amazing this experience is. They've come this far! Here's to another nine years! AJ finishes it with the Styles Clash. The rest of the faces who won tonight come out to thank everyone for coming.