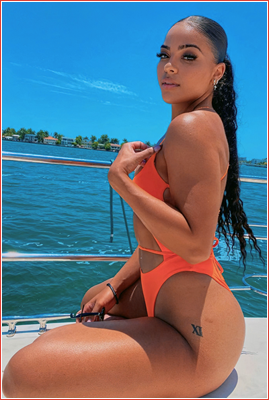 8+24=81

Joined

Dec 3, 2010
Messages

55,460
Reaction score

9,157
Points

115
Location
Favorite Wrestler
ECW World Heavyweight Champion: Bam Bam Bigelow
ECW Television Champion: Taz
ECW Tag Team Champions: The Full Blooded Italians
ECW Hardcore TV: Episode 240
November 24th, 1997
Queens, New York
ECW Television Championship: Buh Buh-Ray Dudley (w/D-Von Dudley, Joel Gertner, Big Dick Dudley, & Sign Guy Dudley) vs. Taz
According to Joel D-Von now weighs 204lb which is met straight away with a bullshit chant

This is a fun time, Buh Buh gets some nice shots in early as he completely dominates. The Dudleyz on the floor interferes so the ref says that enough and calls for refs in the back to help maintain order. Balls and Axl come out with chairs in referee t-shirts run down to the ring and fight off the Dudleyz leaving it one-on-one.Taz comes alive and starts to destroy him with suplexes before locking in the Tazmission for the win. After the match; Taz grabs the mic and says he was born and raised 20 minutes from here. And at this PPV he's gonna…..he then stops as some guy yells he sucks, Taz then says "HEY, IF I SUCK. IT'S YOUR MOTHER WHO TAUGHT ME" he says he will commit the most violent act on the PPV (Let's just hope he lives up to it unlike the Candido match where he said he would make him bleed buckets) He shits on the Vince/Bret shoot "fight" Oh I totally forgot the Montreal fuckery happen. BEAT ME IF YOU CAN! SURVIVE IF I LET YOU!
Joey Styles welcomes us to the show. Shane Douglas along with Francine, Francine is on crutches and Shane grabs the mic. He says you would think after my last time in this building, I would not want to come back. he's had fans tell him Philadelphia is a great wrestling city, and they put Philadelphia to shame any day of the week (I have no idea why Shane is trying to be a face in NY) He says they have some of the best-looking women in the world, next to Pittsburgh, and some of the most intelligent men, next to Pittsburgh. He says he has to put up with all these assholes to come home and says Pittsburgh will put them and Philly to shame and has Francine announce him as the new ECW Champion.
BAM BAM BIGELOW HIGHLIGHT VIDEO FUCK YEAH!
November 2 Remember HYPE
Bam Bam/Douglas II
Taz/Pitbull #2
4 Way For The Tag Titles
Justin Credible/Mikey Whipwreck
Chris Candido/Tommy Rogers
Dreamer/RVD
Sabu/Sandman
In the Back, Chris Candido cuts a promo. He says He's 25 years old and is in the best shape of his life. He's been around this business for all 25 years of his life, he started rolling around in the ring when he was 6, and he had his first match at 14, that makes 11 years of experience. He says he goes everywhere and all the smart fans ask him about wrestling, and they ask about who's the best. They bring up Misawa and Kobashi, they talk about Chris Benoit and Ric Flair, they can't have a bad match, and he agrees. Guys like Guerrero and Malenko, and he agrees. Sabu, Rob Van Dam, they put their bodies on the line. Bam Bam Bigelow, even though he doesn't like him, he's the best big man ever. Or his partner, Shane Douglas, the rightful champion. He says they know how he feels about Shawn Michaels, but he steals the show every PPV he's on, and you can't deny it. He then asks if you can really STEAL the show when you're the main event and the show is given to you. He says on December 1st, they'll all be talking about Shane winning the title back, but they'll also talk about Chris Candido. He says HE'S the greatest performer in the world today and he's going to prove it starting on November 30th.
ECW World Heavyweight Championship: Sabu (w/Bill Alfonso) vs. Bam Bam Bigelow
Styles lets us know the last time Sabu challenged for the world title the show before a PPV It was the born to be wired show when he beat Terry Funk for the ECW World Titles, can lightning strike twice? This is fuckin' fuckin godly for 5 minutes that makes me so Pissed we never really got a proper feud out of this, like I already how the main event fuckery is gonna happen on the PPV. And I remember in 1998 Sabu was supposed to face Bam Bam for the TV title but a week before RVD wins it and has his GOAT 20 month run. But I don't remember then ever having a match, hopefully, I'm wrong and it lives up to my hype for it. Anyway, both men hit some amazing strikes early on. Sabu goes to the speed early on with a pair of baseball slides knocking Bam Bam into the crowd. He follows up with the double Jump no hands plancha into the crowd. He places Bam Bam onto a table but the table collapse under Bam Bam's weight

Sabu doesn't care as he hits a legdrop anyway. Bam Bam gets his 2nd wind as Joey puts him over saying he might be invincible, he stops Sabu right in his tracks with a powerbomb and heads up top but misses the diving headbutt. Air Sabu connects and he goes for the chair assisted crossbody and both men tumble to the floor. Sabu throws everything he has at Bigelow immediately, and it does a great job getting over how unstoppable the big man is. Sabu whacks him 3, 4 times with a chair as the SANDMAN IS ON THE BALCONY! We return from the commercial with Bam Bam in control now, he goes for Greetings From Asbury Park, but RVD comes out to attack for the DQ. BOOOOOOOOOOOOOOOOOOOOOOOOOOOOOOOOOOOOOOOOO! NOOOOOOOOOOOOOOOOOOOO! Dammit. **3/4
Tommy Dreamer runs down for the save, but Shane Douglas comes down to attack Bam Bam. Sabu hits Dreamer on his injured ankle with a chair a couple of times even slamming the ladder down on his leg under the chair. Finally, The Sandman makes the save.
HOLY SHIT! In the back somewhere RVD AND SABU ARE PISSING ON THE ECW FLAG

RVD asks if Tommy's so sure about this flag match, and says he's got a lot to lose. He says Vince would love for him to hang his flag up on his show, and it's not news that Eric Bischoff calls him every week. Rob says Tommy can wave his flag if he wins, but they have MUCH bigger plans, SABU THROWS A FIREBALL ON IT AND THEY BURN THE FLAG.
Video Package airs of all the feuds and stuff going into November 2 Remember.