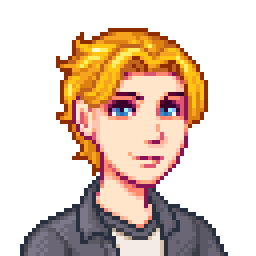 The Scissorman

Joined

Mar 7, 2019
Messages

21,587
Reaction score

3,967
Points

113
Age

23
Location
Website
Favorite Wrestler
Favorite Wrestler
Favorite Wrestler
Favorite Wrestler
Favorite Wrestler
Favorite Wrestler
Favorite Sports Team
Favorite Sports Team
Favorite Sports Team
Favorite Sports Team
Following the shocking attack on Vince McMahon on RAW, Scott Anderson was going to be taught a lesson. Vince threw him to the wolves... the big dogs. After intentionally getting DQ'd in a handicap match against Kurt Angle and Edge, they laid the SmackethDown upon the rookie upstart, nobody there to save him. However, Scott Anderson would go on to have one of the biggest upset victories in wrestling history when he defeated Kurt Angle with a handful of tights (with Vince as special guest referee... Taker was watching on, methinks). However, the story heated up even more; at SummerSlam, it would be Scott Anderson, Test, and Chris Benoit vs. The Rock, Kurt Angle, and Edge in the main event... nothing on the line but Scott Anderson's job. It was Benoit who pulled through for his team, tapping out Edge to cap off the night. But some enemies have returned from older times... from HEAT... and from King of The Ring...
​
Interesting Character Notes:

Feuds:
We're feuding right now with Vince McMahon, Kurt Angle, Edge, The Rock, Rikishi, and even Eddie Guerrero (who finally returned from "injury" to seek revenge for the KOTR finals).
Allies:
Well, for the most part, Ric Flair is our ally behind the scenes, but Test pulled through garnering the biggest win of his career (in a time loop... in a video game... poor, poor Test). Undertaker is still our ally but off doing other stuff; we also have Benoit and Kane as semi-allies, as Benoit won the SummerSlam match for us, and Kane tagged with Scott for a match.
Championship Contention:
Anderson did not defend the Hardcore Championship this episode.