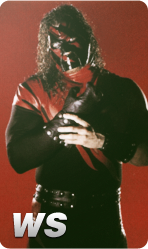 Well-Known Member

Joined

May 11, 2010
Messages

23,057
Reaction score

72
Points

48
Location
Favorite Wrestler
Favorite Wrestler
Favorite Wrestler
Favorite Wrestler
Favorite Wrestler
Favorite Wrestler
We have all seen many, many films and must have our favourites. It is tough to narrow it down to a single film but what is your favourite movie of all time?

For me my favourite film of all time is Journey to the Center of the Earth from 1959 based on the science fiction novel in the same name written by Jules Verne in 1864. It is such a great story and film to watch even six decades after it was made. The characters are well cast and the special effects are well done for the time it was created. The story makes the film though and I watch this regularly on DVD.

Some others which are up there are Lawrence of Arabia, Bedknobs and Broomsticks (childhood favourite), Hot Fuzz and a handful of the Bond films (I like so many of them). There are others that I will probably remember later that I want to add but for now that is it.

What is your favourite film?