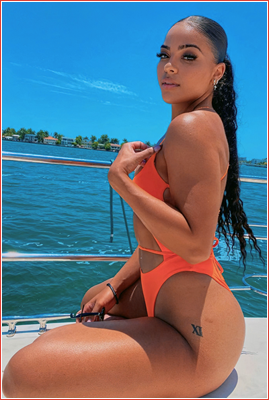 8+24=81

Joined

Dec 3, 2010
Messages

55,460
Reaction score

9,157
Points

115
Location
Favorite Wrestler
WWE Champion: Brock Lesnar
WWE U.S. Champion: The Big Show
WWE Tag Team Champions: The Basham Brothers
WWE Cruiserweight Champion: Tajiri
WWE Smackdown 11/20/2003
Houston, Texas
The show opens with Vince on crutches, his ankle in a brace and his hand bandaged up. He's got a black eye and nasty scares on his face. Hs's accompanied with Sable who is wearing this amazing slut outfit, that someone her age should not being wearing. Vince hilarious struggles to get into the ring, he says at survivor series at the hands of the undertaker he suffered more than he has in his entire life. He says he's lucky to be alive; he bled so much he had to have a transfusion. He says at one point during the beating he lost fate, but the higher power sent him an avenging angel named KANE! And that's why he asked Kane to deliver The Undertakers eulogy, he says as much pain as he's in he has the overjoy knowing the Undertaker soul is in the depths of hell. Vince says knowing the undertaker is no longer here he feels invincible and untouchable. As he goes to leave here comes John Cena. He says Vince stole he catchphrases, Cena is untouchable and Vince has nothing to touch. Ask your slut

he calls Sable a gold digger; he then Sable taught him one thing and that's how to suck

Backstage: Brock is upset and rants to Team Brock, he says they have no idea what they put him through this week. Because of them, he lost to Kurt's team. He blames them for the reason he tapped to Benoit. He says the "you tapped out" chants are degrading. HE'S THE WWE CHAMPION! HE DESERVES SOME RESPECT AROUND HERE! And respect is what he's gonna get. Brock says he spoke to Heyman and tonight, all 4 of them will get the chance to redeem themselves tonight. He says his biggest problem is Chris Benoit and tonight, Nathan Jones will face him. He then calls Jones one ugly bastard

but he likes that about him. He says he will be in Jones corner so he doesn't screw this up. He says Big Show will face John Cena, and tells them to get the hell out his face because they disgust him.
Rey Mysterio vs. Akio
This was mostly a Rey showcase, but he bumps great for Akio during the mini-heat. Akio works his neck but takes too much time up top allowing Rey to turn the tables on him with a cool little comeback. Rey ends it with a 619/West Coast Pop for the win. **1/2
Backstage: Paul Heyman is walking and see the Bashams doing some faggot shit, he then finds Shannon Moore and says because his buddy Matt made him look stupid on Raw, but Shannon didn't leave so Shannon has a match next! He asks who, and Heyman says it's against Matt Morgan.
Shannon Moore vs. Matt Morgan
THIS IS SHIT! Morgan is terrible and Moore gives me cancer every time I look at him. Morgan can't even die correctly and Morgan doesn't know how to be a giant. Terrible just terrible.
A-Train vs. Bradshaw
This is fun like it's been for the past two smackdowns they beat the shit out of one another for several minutes with no rest-holds or gaps of filler, A-Train wins with a Bicycle Kick. **1/2 - **3/4
WELP HERE COMES THE PAIN!
Chris Benoit vs. Nathan Jones (w/Brock Lesnar)
Benoit is fuckin' amazing here, he takes Jones beating early but bails because he can feel Jones could get going so he waits. Benoit then uses his speed to counter the power game; jones hits a couple of impressive big man 101 moves but ruins it with shitty looking submissions like the knee to the back hold, I love that Brock response to the you tapped out chants is just to turn his back to the crowd and hold up the title. Benoit comeback ruled as he breaks down Jones by dropkicking his ankle taking away the height difference. He then hits the 3 Germans and busts out a fuckin' top rope dropkick. He finally has Jones on the mat long enough for him to attempt the diving headbutt but he misses, Benoit counters a press-slam into a crossface. Brock tries to interfere but Benoit knocks him down and again applies the crossface for the win. Post-Match: Brock jumps him and nails him with the WWE title to the head, but here comes Hardcore Holly UGH! He gets the better of Brock and beats him around ringside and locks in a full nelson looking to break Lesnar's neck. Cops and Security run out and break it up, as Heyman rushes out and tell the cops to arrest him. Heyman gets on the mic and says he gave Holly and Angle the week off, and since Holly is trespassing, he has no choice but to suspend him and send him to jail. YES! **3/4
KANE comes out for The Undertakers eulogy. He says he came here tonight, to give the Undertaker his eulogy. The man he buried alive. But he can't do it, the truth is. The man we knew as the undertaker has been bead for a long time. They use to have a common bond and that was to strike fear in normal people hearts because they were monsters. But his brother the undertaker committed the most unpardonable of all sins, he betrayed himself. He became one of you. He watched as he showed compassion and weakness. This man was not my brother, this man was not a monster. My brother was nothing but a fraud, but he put a stop to it. He took this imposter and buried him alive, and he enjoyed it. REST IN PIECE! MY BROTHER, REST IN PIECE.
WWE Cruiserweight Championship: Jamie Noble vs. Tajiri
The ref sends Akio & Sakoda to the back making this a 1on1 match; Noble does some things early but Tajiri puts a stop to it with a sick looking kick to the back of Nobles head. He then shoves Nobles arm into the ring-post and beings targeting it, it's not brutal or violent it's just alright. Noble does a great job selling it tho, even during his comeback he rarely uses the arm and keeps it close to his body holding it up. Tajiri's kicks are great, and Noble hits this dope tiger bomb for two. Suddenly, Nidia comes out blind with her walking stick and distracts Noble long enough for Tajiri to roll him up for the win. **1/2
Backstage: The Worlds Greatest Tag Team thank Heyman for their opportunity tonight and say they're not ticked off at him, they are ticked off at the Guerrero's because it was them who took their tag titles and it was them who took out Shelton's knee. And for two months they had to sit and wait. And tonight they are gonna take the Guerrero's out.
Los Guerrero's vs. The World's Greatest Tag Team
This gets 4 to 5 minutes because life sucks then you die IDK! Anyway WGTT target Chavo's leg because story-telling is amazing, Chavo sells it wonderfully and WGTT are brutal with it
it's super rushed tho and Eddie hot tag is fun but it's rushed af, he takes both Haas and Benjamin out leading to the match breaking down, everyone hits some stuff as Chavo fucks up a springboard bulldog but that allows Eddie to hit a frog splash for the win. After the match; WGTT attack them from behind and go right back to working on Chavo's knee, Haas keeps Eddie out of the ring while Shelton locks in this brutal move wrapping Chavo's knee in a chair and stretching it back
Eddie grabs a chair and gets back in to run them off, but Chavo is badly hurt. Eddie tries to help him, but Chavo shoves him back and asks where he was. **1/4 - **1/2
THE CAT gets a key to the city of Boise, Idaho

The Cat then says he's coming to Smackdown next week. SOMEBODY CALL MY MOMMA!
Backstage: The Guerrero's argue in the trainer's room, and Chavo says to give him some space so Eddie leaves. Chavo asks for meds, but the trainer says he can't write prescriptions. Chavo is pissed and says he's like everyone else, and he needs to start relying on his real friends.
Backstage: Vince hypes up the Big Show.
The Big Show vs. John Cena
This was shockingly a good time, and might be the best Show/Cena interaction ever. Mid-card Cena's bumping and selling is amazing, he makes the simplest of Shows moves look deadly. Even Show botched powerbomb that he gets half way up but instead just throws him on his chest looks good. Shows offense goes on for a couple more minutes, as you can see at this time Cena's clearly still getting used to being a babyface, as he's not exactly super used to making a hot comeback or anything like that. HOLY SHIT! I forgot Cena use to do the throwback move, he then goes to the floor and grabs a chair but the ref takes it away so he low blows Show instead. That fires up show who just begins clubbing on Cena and shoves the ref away during the corner 5 count. Cena then grabs the steel chain and nails Show with it, he then picks up Show for the FU but I guess Cena's too weak and he collapses. Show throws him to the floor and begins tearing apart the announce table, Cena fights out of a chokeslam so Show throws him back first into the ring post
Show refuses to pin him and instead grabs the steel steps, Cena avoids the steps getting thrown at him as the ref accidently kicks the ref. Show goes back to the steps but Cena drop kicks Show knee and Show goes face first into the steps knocking him out. Cena hit Show with the steps before covering for the win. ***