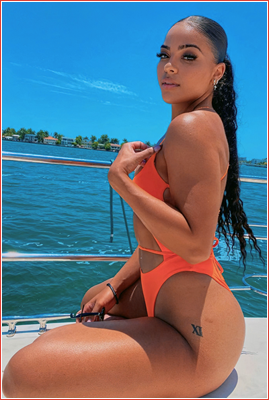 8+24=81

Joined

Dec 3, 2010
Messages

55,451
Reaction score

9,157
Points

115
Location
Favorite Wrestler
NWA World Heavyweight Champion: Jeff Jarrett
TNA X-Division Champion: Petey Williams
NWA World Tag Team Championships: Team Canada
TNA Impact
January 7th, 2005
iMPACT! Zone
Earlier today; some loser name Jeff Hammond is in the ring working out with 3LK. When Shane and Kazarian came over to mock him.
Chris Daniels joins commentary, Mike announces next week it will be Daniels vs. Sabin and the winner goes to Final Resolution, Ultimate X match for the X-Divison title. AJ Styles is in, along with Champion Petey Williams.
Chris Candido vs. AJ Styles
I like that TV matches have a 10-minute time limit, and has the countdown clock at the top of the screen. Pretty fun AJ showcase, Candido does his best Mr. Perfect bumping and selling impression. AJ is AJ, he bumps magnificently and gives Candido a ton of offense time. AJ hits a Styles Clash for the win. **
JB and Shane Douglas go over some of the TNA 2004 awards, Skipping wins moment of the year for walking the cage, AJ wins X-Division wrestler of the year & AMW/XXX win the match of the year. And AJ Styles wins Mr. TNA.
Trinity, Tracy Brooks, and Johnny Fair play are in Dusty's office, which is just the back of a pickup truck. Tracy finds a note, which says you "who wish to stay with TNA must play to stay in TNA" John and Trinity steal the note and form an alliance.
Petey Williams (w/Scott D'Amore) vs. Andy Douglas (w/Chase Stevens)
Daniels is still on commentary, solid little heel vs. heel match, both men try to out cheat and out dirty the other. Petey uses the tights in a roll-up for the win. *1/2
AMW/Team Canda video package
Backstage: Shane Douglas is with AMW, Harris says Turning Point is over and the saga with Triple XXX. It's on to Team Canada who is holding their property, which means they head to the top of their hit list. Storm says no team has taken them out and it doesn't matter how many people they bring with them, and if they're not on their A game they will become 6-time tag team champions.
Chris Sabin vs. Bobby Roode (w/Scott D'Amore)
It's so crazy seeing Bobby here, he looks so generic and basic. Far from GLORIOUS and FAR from someone who has the IT FACTOR. His ring work is solid, mid-card 101 stuff really. Roode has the size advantage and uses it to pretty much control the majority of the match. Daniels gets up from commentary and slides a chair in, which distracts Sabin and Roode hits the Northern Lariat down onto the chair for the win. **
More TNA 2004 awards, Knockout of the year goes to Tracy, finishing move is the Canadian Destroyer. One to watch goes to Hecta Garza

lmao AMW wins Tag Team of the year.
David Young vs. Konnan (w/3LK)
God awful, I never want to see this again. Konnan wins after some interference by Ron Killings and Konnan hits the K-Factor for the win. Who is the heel in this?
Backstage: Raven and DDP are talking, DDP tells Raven he cost Watts his wife, best friend, and his job. Raven says he has Watts wrapped around his little finger. NOOOOOOOOOOOOOOOOOOOOOOO! Eric Watts is here NOOOOOOOOOOOOOOOOOOOO! They brawl down to the ring and Watts nails him with a trash can before hitting a chokeslam. FUCK YOU ERIC WATTS!
TRYTAN IS COMING! lol
Mike Tenay is in the ring and brings out Jeff Jarrett. Say what you want about Jeff, but this "My World" song goes hard as a motherfucker. Mike says it's pretty obvious that Dusty is stacking the deck against him when he could be defending the title against Monty Brown, DDP or his Kings of Wrestling associate Kevin Nash. Jeff says Dusty thinks he came up with a master plan to take his title, but all the master plans fall through. Jeff says DDP brings nothing to the table apart from a Diamond Cutter, Monty made it to the super bowl once, but in this ring, I'll eat you alive. Jeff says Kevin, there will be no divide and concur. The Kings of wrestling will not fall, Jeff says in TNA there is only one way. MY WAY! He tells Nash to get his head in the game. DDP comes out through the crowd and attacks Jarrett, Monty comes out and all 3 brawl. Nash comes out and takes the fight to Brown. Hall comes out and eggs on Jeff, but Jeff accidentally nails Hall Nash shoves Jarrett for hitting Hall, and they argue. Monty then clotheslines them both out of the ring. Security, Agents, and jobbers come out to separate.
Kid Kash & Dallas vs. Dustin Rhodes & Jeff Hardy
Super sloppy, like really bad. Poor Dustin it was only 3 years ago he was in the most entertaining tag team of all time and now he's in this shithole. At least his punches still look good. I always like the Kash/Dallas dynamic, with Kash doing the majority of the work, but as soon as Kash gets in trouble Dallas would tag in, do one or two moves before tagging Kash back in. Jeff's hot tag was fun, he would end up winning after hitting the Swanton Bomb onto Dallas. *3/4
Backstage: Jeff and Nash are being held apart, Jeff yells at him this isn't WCW, he's not gonna screw him like he did that company. TNA is his world. GET YOUR HEAD IN THE GAME! Nash says there isn't room for both of them.