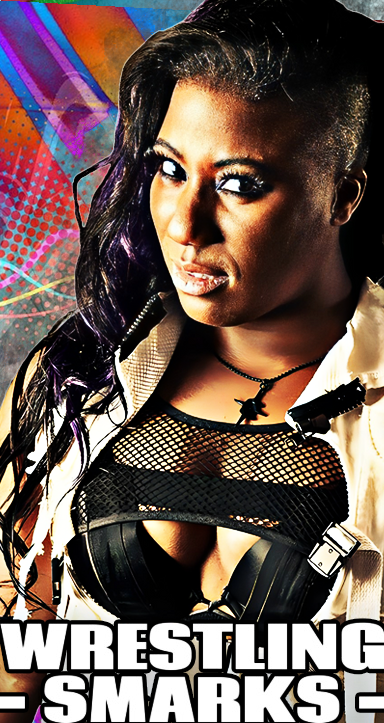 ¡Viva la Revolución!

Joined

Sep 6, 2007
Messages

37,918
Reaction score

5,357
Points

113
Age

28
Location
Favorite Wrestler
Favorite Wrestler
Favorite Wrestler
Favorite Wrestler
Favorite Wrestler
Favorite Sports Team
Favorite Sports Team
Favorite Sports Team
WWE Wrestlemania 36 Night 1:
Women's Tag Team Title Match: Alexa Bliss and Nikki Cross v.s Kabuki Warriors(c) **1/2
Baron Corbin v.s Elias *3/4
Women's Title Match: Becky Lynch(c) v.s Shayna Bazler **
IC Title Match: Sami Zayn(c) v.s Daniel Bryan *1/2
SD Tag Team Titles Match: Kofi Kingston v.s Jimmy Uso v.s John Morrison(c) ***1/2
Half No DQ Match: Kevin Owens v.s Seth Rollins ****
Universal Title Match: Braun Strowman v.s Goldberg(c) *
Boneyard Match: A.J. Styles v.s The Undertaker

I can't give the Boneyard match a proper ratin' so all I will say is WWE should do more of this but it shouldn't headline a Mania. The personalities really made it sumthin' worth watchin'. I might get hate for this but eh, some feuds deserve routes like this.

If ya think I underrated or overrated anythin' call me out, you know how it is. The ladder match impressed me and made what to see more ladder matches without obnoxious crowds poppin' for sloppy spots. I think I may have overrated personally too but fuck it, it had a great finish. Owens/Rollins was booked pretty much perfectly. I ain't changin' that ratin'. I know I said I wasn't gonna rate anymore open arena matches but this is this fuckin' Wrestlemania so I had to. Deal with it.

Overall, I enjoyed the fuck out of the show and am still super happy that WWE continued with it. I'm sure the LD was a lot more negative.
The LD was actually really really positive. We loved the show. Go read my last post in there also.