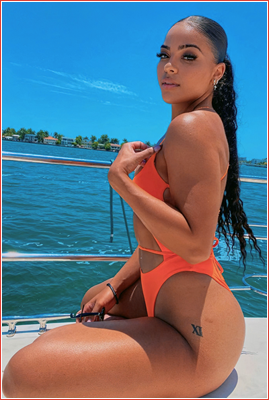 Dec 3, 2010
54,937
9,007
115
WWF Champion: Shawn Michaels
WWF Intercontinental Champion: Stone Cold Steve Austin
WWF Tag Team Champions: Legion of Doom
WWF European Champion: Shawn Michaels
WWF RAW is WAR: Episode 234
November 17th, 1997
Cornwall, Ontario, Canada
Video recap of the Ken/HHH match from last week, after RAW last week Slaughter got involved and Ken rolled up Shawn with Slaughter counting the 3, but he really counted 5
Shawn wasn't even in the match. No wonder they didn't air that shit.
Stone Cold Steve Austin comes down to the ring, JR announces at the DX PPV it will be Austin/Rocky for the IC title. Austin grabs a mic and says if anybody wants to see Rocky get his ass whipped give me a hell yeah, he then calls out Rocky Maivia and whoever he wants to fight right now. The Nation come out on the stage, Faarooq, Kama and D-Lo come down but Rocky heads to the back. Austin beats up D-Lo as the rest of the Nation watch on, suddenly Rock runs down and steals the belt. Austin has this AWESOME! "ahh shit, good move" look on his face. Austin comes over to commentary and says he will get his belt back.
Butterbean is back AGAIN!
Tonight: Dude Love vs. Rocky Maivia and Jerry Lawler vs. Marc Mero
Marc Mero (w/Sable) vs. Jerry "The King" Lawler
This is not good; Mero's body blows look like complete shit now, idk how he can fuck up the only good thing he is good at. This has a ton of Lawler stalling and comedy antics. It doesn't work as Mero isn't impressive enough and his stuff looks terrible. Lawler's kid comes out to join commentary before trying to fuck Sable. Lawler hits a piledriver but Sable broke up the pin for the DQ. Her glasses fell off and she has a black eye, JR tires to say she was kicked in the head by her "Horse" yeah, okay JR. Mero low blows Lawler and hits him with a TKO before getting in Sable's face.
Los Boricuas vs. Billy Gunn & Road Dogg
Jim Cornette says early today someone went into the Los Boricuas dressing room and trashed it, they also stole their jewels and clothes. Los Boricuas music hits again but this time it's the Road Dogg and Bill Gunn wearing the Boricuas stuff. All 4 brawl for a bit until the rest of the Boricuas run down, Dogg and Billy bail to the back.
Ken Shamrock video package.
Sunny comes out to referee the next match.
Tarantula, El Torito & Battalion vs. Mini Nova, Taurus & Max Mini
Goes about 2 minutes or so, before KANE and Paul Bearer come out. Everyone leaves, and the match is just sort of over. The Headbangers come out to fight Kane, they break the boombox over his head but KANE no-sells it and kill them both.
D-Generation X comes out, Shawn says Ken wants some respect from DX, the problem is DX respects nobody. Shawn says he ran Bet out of the WWF, he's beaten everyone in his family and the only thing left for him to do and that's to beat the hell out of Bret's friends like you Ken. Triple H calls Slaughter out to the ring, Slaughter makes his way out. Triple H gets in his face and says DX makes the rules not him, they run the WWF and the next time he sticks his chin in DX business it will be the last thing he does. Triple H then begins to make jokes about Slaughter dick and how his wife is not happy, Triple H makes references about fuckin' Slaughters wife so he hits him. DX jump him and it's a 4-1 beatdown. Triple H kills him with a briefcase shot to the head and pedigrees him.
WWF Light Heavyweight Title Tournament: Scott Taylor vs. Eric Shelly
This is pretty bad; it's just here for Jeff Jarrett to phone in and cut some shitty promo. He says he will make his in-ring return next week. Scott Taylor wins with a flying DDT off the top.
Marc Mero and Sable come out, and calls for JR to interview him in the ring. Mero says his woman and his property is being stalked by this fat boxer wannabe, Butterbean. He says he wants to kick Beans butt now and challenges him to a fight NOW! Butterbean and his manager hops the rail. They get into a shitty shoving match but refs run down and break it up. Mero and Sable leave. What a fuckin' waste of time, I can't wait for this year to be over.
Vader/Goldust is scheduled for next, but Goldust who is wearing checked face paint, a sick shirt with black tights and his arm in a sling
comes out with Jerry Briso. Goldust says he's an involute, he's broken and crippled. Vader says the whole world knows he's not hurt; he doesn't care about the letter. Vader reads the note but Goldust pulls a steel pipe out of his sling and nails Vader in the head with it.
Commissioner Slaughter comes out, he says a few months ago he accepted his new role and knew it wouldn't be easy. He says people say he's drunk with power, but I've done my job and done it well. He says DX crossed the line and got personal, you can call me names all night long, on December 7th, and he challenges HHH to a match.
The Nation of Domination comes down to the ring, Rocky says the match is a none-title match. He says he is not a thief, and when he was the IC champ everyone told him he was the best damn IC champ ever. You people wanted The Rock, now The Rock has answered the call.
Rocky Maivia (w/The Nation of Domination) vs. Dude Love
This goes 5 minutes or so before the Nation attack Dude for the DQ. 5 matches on the show and only 1 of them had a clean finish, I guess Russo is now in charge. GREAT! It's a 4-1 beatdown until Steve Austin makes the save. They clean house, but Rocky manages to grab the IC title and leave.