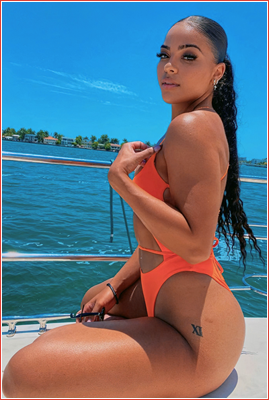 Dec 3, 2010
54,940
9,008
115
WWF Champion: Bret Hart
WWF Intercontinental Champion: Owen Hart
WWF Tag Team Champions: The Godwinns
WWF European Champion: Shawn Michaels
WWF RAW is WAR: Episode 228
October 6th, 1997
Kansas City, Missouri
Vince McMahon is in the ring and tells the crowd about Pillman's death, all the superstars are on the ramp. They then do the 10 bell salute. Nice little "Pillman" chant breaks out.
Michael Cole is in the ring and introduces Shawn Michaels, Chyna and now Triple H. Cole asks Shawn on his thoughts on his match last night, Shawn and Triple H give him an official hello from the Kliq, they proceed to give him wedgies. Shawn says last night the WWF put all their hopes and dreams of ending the HBK, well I'm here and guess who's not here. Last night I proved to the world that I am simply the best sports entertainer in the world today, I took down the Undertaker. He says he is now an official icon in the WWF and the only icon that can still go. H asks who the man is, and Shawn says he is. He asks who the showstopper is, and he says he is. He asks who the main event is, and again Shawn says he is. He goes to show footage from last night, but instead…….the Curtain Call from MSG in 1996 airs
Vince is pissed and upset, Shawn says what's the matter. Is your dad rolling in his grave, he says has his family traditions come to an end because me and my buddies mad an ass out of you? Come on. You were and ass long before I made on out of you. Shawn and Hunter continue to troll as we cut to a commercial
When we return Shawn, Triple H, Chyna and now Rude are still at ringside. The Hart Foundation come out on the stage, Bret says boy toy, yeah USA go look at your big hero. Because this is what is has come down to. Shawn Michaels, you are a disgrace to wrestling. I'm a 2nd generation wrestler, you are nothing but the lowest form of scum. HE CALLS SHAWN A DEGENERATE! And says he knows what the HHH in HBK stands for, YOUR NOTHING BUT A HOMO AND THAT GUY IN THE GREEN (Triple H) IS NOTHING BUT A HOMO
lmao
Bret says he may have barebacked your way to some kind of the main event, one PPV after another but the face is I make more money than all 3 of you combined in the ring and the WWF title is what it's all about. Bret says Shawn will never be the showstopper until he beats him for the title. He says he's gonna run Shawn out of the WWF like he did Diesel and RAZOR, but first, he challenges Hunter to a match first. Shawn tells Bret to suck it and says he may have made more money but he doesn't have more money. He says he wrestlers once a week, once a month while the hitman wrestles every day because he needs it He says he's in the business because the business needs him. Bret is a 0 my hero, and the only way for him to get into the main event is to wrestle him. He calls Bret a paper champ and a good supporting cast to his PPV. Shawn says Bret didn't destroy the Kliq and says the expansion is not destruction, and the Kliq owns pro wrestling, and at Survivor Series, they'll own him.
Lumberjack Match: The Headbangers vs. The Godwinns (w/Uncle Cletus)
I hate lumberjack matches, it just a waste of time and always ends in terrible fuckery. All the stables are at ringside along with all the jobbers. Thankfully it's only 4 minutes or so, LOD are the most over and get the majority of the chants. The ref gets bumped so LOD interfered hitting one of the Godwinns with the bucket, everyone brawls in the ring and out on the floor that allows Mosh to roll up Godwinn for the win.
Jim Cornette is getting a LIVE mic put on him.
Miguel Perez vs. Marc Mero (w/Sable)
NOOOOOOOOOOOOOOOOOOOOOOOOOOOOOO! WHY GOD WHY?! Sable tho, but still fuckin' Mero he comes out with this new boxing attire and not the fully shaved head. The majority of this is a terrible Mero showcase outside his cool little body blows, I'll give him that. He wins with the TKO.
Rocky Maivia (w/The Nation of Domination) vs. The British Bulldog (w/The Hart Foundation)
This is fine, weird clash as both men are heels so it doesn't really click. Rocky is getting better, but his corner kicks look god awful, he looks like he was doing the Stanky leg. Neither sells because neither work a body part it's just moves and random stuff. Bulldog hits the running powerslam out of nowhere for the win. After the match; The Harts are celebrating but Faarooq rushes over and begins whipping them like they his kids
all 8 begin to brawl until refs break it up. *1/2
Vince McMahon is in the ring, and out comes Stone Cold Steve Austin. Vince asks Austin why he helped Owen win, and Austin says he does what he wants when he wants he doesn't give a rats ass if Vince owns the company. Vince asks for Austin's papers, and Austin says he ain't been to see no doctor so he ain't got no paper, jackass. Vince pulls out his release paperwork. Austin says he'd like to get back in the ring so he'll sign it, and he'll sign it under the condition that he gets Owen Hart in a match for the IC title. Vince says he'll shake on it, but Austin wants it in writing because he doesn't trust his word. Faarooq and the Nation appear on the TRON and says Austin ain't tough, tough is having to fight you brothers to see who gets to wear the only jacket to school. Tough is waking up on Christmas watching your younger siblings cry because they don't have bikes to ride like the rest of the kids. Faarooq says Austin's ass belongs to him and the Nation. Austin tells him to shut up and once all this legal BS is done, he'll take on him and the Nation. It ain't a race thing or a color thing it's just a him kicking their ass thing.
Backstage: Hawk says Owen Hart is gonna be the shortest IC champ ever.
Owen Hart comes down to the ring and gets on the mic, he says he hopes Austin is reinstated. He can't wait to get his hands on him. He knows Austin tried to have him DQ'ed but it backfired, and if Austin ever wants to get back in the ring with him. Don't let papers or neck injury hold him back.
WWF Intercontinental Championship: Owen Hart vs. Hawk
They go no longer than 2 minutes before the Godwinns come out to watch, they hit Hawk with a bucket but gets two. Animal tries to run out to save, but they stop him from getting in. One of the Godwinns hits Hawk with a horseshoe and Owen covers for the win.
Vince interviews Pillman's wife from her house, very emotional and hard to watch. I don't feel comfortable watching or writing about it. They air a nice little video tribute afterward.
The lights go out……….AND KANE COMES OUT! Along with Paul Bearer, they come down to the ring and KANE kills the Hardy Boyz. Bearer introduces Kane he says Kane will destroy everyone until The Undertaker faces his brother, and welcomes The Undertaker to his worst nightmare.
Triple H (w/Chyna) vs. Bret Hart
Cool for 8 minutes, obviously MOTN. Bret is super aggressive and Triple H is doing his best mid-card bumping since the Mankind feud. Both guys go back and forth hitting moves and stuff, Bret comes out and puts the Canadian flag up his nose, he pretends like he's a fish hooked
Owen and Jim also come down to watch. They continue to go back and forth until Chyna distracts Bret on the floor, and Shawn Superkicks him behind the ref's back. Bret is counted out as the harts chase Shawn around the ring. **1/2