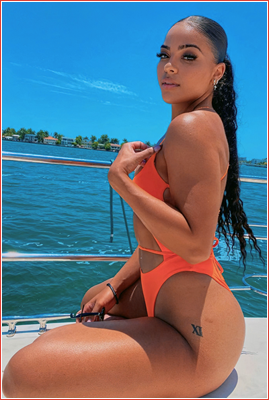 8+24=81

Joined

Dec 3, 2010
Messages

55,451
Reaction score

9,157
Points

115
Location
Favorite Wrestler
WELCOME EVERYBODY TO MONDAY NIGHT RAAAAAAAAAAAAAAAAW!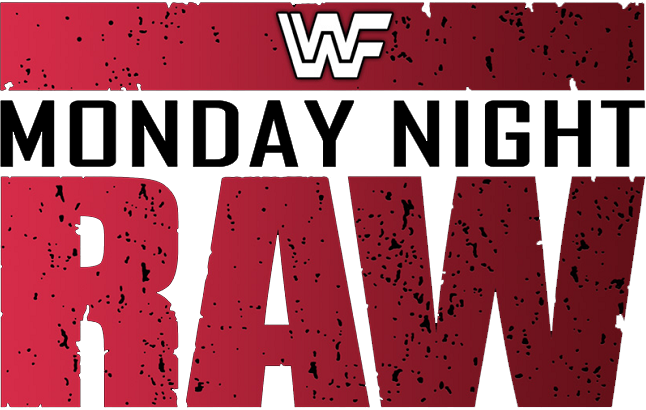 WWF World Heavyweight Champion: Bret Hart
WWF Intercontinental Champion: Shawn Michaels
WWF World Tag Team Champions: Money Inc.
WWF Monday Night RAW: Episode 1
January 11th, 1993
Manhattan Center: New York City
Outside the building, Sean Mooney is talking about RAW's big debut when Bobby Heenan walks by trying to get in, but Sean tells him he's be replaced. Heenan says he can buy a ticket, but it's sold out they continue to argue as we cut to the intro.
Vince welcomes us to the show from ringside, he's on commentary with "Macho Man" Randy Savage and Rob Bartlett.
Koko B. Ware vs. Yokozuna (w/Mr. Fuji)
Pretty decent squash, Yoko uses his power to throw Koko around who takes some awesome bumps. Huge legdrop and Banzai Drop ends it.
ROYAL RUMBLE! JANUARY 24TH
Pre-tape airs, Bobby Heenan is talking about the "Narcissus" he says comparing Mr Perfect to the Narcissus, would be like comparing ice-cream to Horse manor. Horse manor has its place in the world, but Perfect there is only one room for someone that is truly anatomically perfect. That is physically and mentally beyond imagination. The Narcissus is so beyond perfect, it's like he's from another galaxy. So when you see me unveil the "Narcissus" at the royal rumble you will know he's more than perfect.
The Executioners vs. The Steiner Brothers
I always forget the Stieners had a run in the WWF, IDK why though. This is basically a Stieniers showcase, they beat up these jobbers before hitting the Doomsday Steinerdog for the win. I should point out, during the match Doink was in the crowd fucking with the fans.
Outside the building, A woman claiming to be Rob Bartlett's aunt trying to get in, but security stops her. Sean Mooney pulls off the wig........................and OH, MY GOD! It's Bobby Heenan. SWERVE!
Vince McMahon is in the ring and is joined by Razor Ramon, Razor has this fly ass short sleeve black and white shirt, but on the front left side is colored and he's dripping in gold. BRUH THE SWAGGER IN ON 100 THOUSAND MILLION! Vince asks him about his upcoming title match against Bret Hart at the Rumble. And Razor says "Look at me, mang. I was waz born ready, chico" When you say golden opportunity, that's got Razor Ramon written all over it. Vince says it took Bret 8 years to get the title, and Razor says it took Bret 8 years to become the top man, while it only took him 8 months. Vince shows footage of Razor attacking Owen on an episode of Superstars. Razor says he did it and he knows Bret can do nothing about, and he can't do nothing about him taking his gold at the rumble.
In a pre-tape, Tatanka says he and his people speak to the great spirits for blessings. Let's get a hold for headlock of hunger.
WWF Intercontinental Champion: Max Moon vs. Shawn Michaels
Best match of the show so far, Shawn is super cocky and is one step ahead but once he gets too cocky that allows Max to use his speed and lucha style to throw Shawn off. Max targets Shawn's arm for the first half before we go to break, but once we return Shawn lawn darts him into the middle turnbuckle to takeover. UGH! for some reason, this loser Rob Bartlett starts doing Mike Tyson impressions and it totally kills my will to watch this year. HOLY SHIT! THIS IS SO BAD! Shawn fills time with punches and slams before we get a mini-max comeback but Shawn puts a stop to it with a superkick and the AngleSlam Suplex for the win. **
Shawn/Marty @ The Rumble
In a pre-tape, Shawn says Marty is undeserving of this title shot, but being Mr. Cool that he is, he'll give him one anyway. And Everybody wants to know who's corner will Sherri be in. Well, I haven't had a chance to talk to her but like any woman, she'll be in the heartbreak kids corner.
In a pre-tape, Marty says at the Rumble he's gonna get everything he wants and might even call it "Marty Jannetty Day" First, capture the IC title then end your career, Shawn.
Mean Gene announces that Ric Flair, Tatanka, IRS, Bob Backlund, Jerry Lawler, Mr. Perfect, Million Dollar Man, Crush, Rick Martel, Yokozuna, Macho Man, Papa Shango, Earthquake, Berserker, Undertaker, Carlos Colon, "The Great" Ken Roo, El Matador, Tito Santano, Typhoon, both Headshrinkers and Jim Duggan are all in the rumble.
In a pre-tape, Mr Fuji says it doesn't matter who is in the rumble, his man Yoko will be the winner.
Outside the building, fans are lining up to get tickets for new weeks raw, when Rob Bartlett's Uncle Maury tries to enter the building. Sean pulls his beard off and OH, MY GOD! IT'S BOBBY HEENAN AGAIN! SWERVE!
The Undertaker (w/Paul Bearer) vs. Damian Demento
Taker squash, Damian is fuckin' awful. smurf sold being slammed face first into the mat, by grabbing the back of his head. Fuck me. Tombstone ends it.
At ringside, Vince is with Doink, he says Crush has warned Doink about making children cry. Doink says it's not his fault if they don't have a sense of humor, and all that matters is if he laughs. He says if Crush was out here, he'd make him cry too, so Crush walks out. He says if he catches him playing his stupid tricks on anyone, he'll put him in a full cast BRAH! Doink sprays him with a water gun, and Crush chases him around the ring before sliding into the ring. Doink laughs all the way to the back.
Outside the building, Sean Mooney tells Heenan that he can go in, but the show has finished.