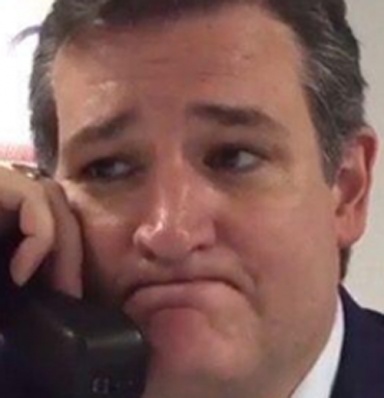 Consigliere

Joined

Dec 17, 2019
Messages

3,188
Reaction score

302
Points

83
Romance of the Three Kingdoms Mafia
"The empire, long divided, must unite; long united, it must divide. Thus it has ever been." - opening lines of Romance of the Three Kingdoms

It is early in the third century and the once-glorious Han Dynasty is in it's twilight. Those who would cast themselves as China's next rulers have brought the empire to the brink of war. Three contenders rise amidst a backdrop of warfare, intrigue, heroism and betrayal to vie for control of the land.
Rules
-
HAVE FUN!
This game will likely be different to any you have played before. If you hate it, feel free to rant at me post game, but please play hard to your win condition!
-
Character claiming
will
be permitted
- In line with the complex political situation that this game draws inspiration from, there will be multiple alignments.
- I strongly advise patience and a cool head in this game. There are several potential scripted events that will allow players to make more informed choices that can be triggered under certain circumstances. Again, if you are aware of one of these in your PM, you may
NOT
claim it.
- The primary town alignment is the
Kingdom of Shu.
Their win condition is to eliminate all threats to their alignment, and ensure at least 1 member of their alignment survives until the end of the game.

- The primary scum alignment is the
Kingdom of Wei
-Players of certain alignment(s) have received strict instructions in their PMs - you may not discuss these instructions, and to be frank there is no need to as I have provided any and all mafia team(s) a copy of these instructions, so there will be no cheap plays.
- There may be mechanics in the game that punish discussion of your alignment / Role PM - as above, mafia players will potentially have the means to exploit any of this discussion, so in short, don't try and break the game
- I will modkill anybody discussing the game outside of the game thread, unless your role dictates you can do this.
NO exceptions!
- I don't mind a bit of edge to the game, but lets not be needlessly toxic.
- My action resolution order will apply.
Action Resolution
Reflexive Roleblock / Nexus
Hide/Commute
Bus Drive / Redirect *
Roleblock *
Framer/Lawyer
Investigate
Protect
Miscellaneous
Kill / Poison / Arson
Watch / Track / Follow / Voyeur / Motion Detect
Night Phase Completes
Results given to players alive
* If these roles interact in such a way as to create a paradox, the roleblock will take precedence. This includes if a roleblock targets a bus driver - the roleblock will prevent the bus drive from taking place, unless the bus driver switched themselves or the block happens to prevent other roles from resolving on the target.
Players Alive (6)
3. Poyser
4. Haza
7. Lethal
13. Skybox
16. Smark
17. Exile
19.
Ace
Phenom
20. Wang
Players Dead (14)
Jeff was Liu Bei, Kingdom of Shu Aligned, 2x Motivator & Inspiration, lynched Day 1
Magic v1 was Xu Shu, Kingdom of Shu Aligned, Ascetic, killed Night 1
Big Man was ??????????, killed Night 1
Barry was Lu Bu, Lu Bu Aligned, Serial Killer, lynched Day 2
Doddsy was Zhao Yun, Kingdom of Shu Aligned, 3x Gunsmith, killed Night 2
Jeff v2 was Lu Xun, Kingdom of Wu Aligned, Vanilla, killed Night 2
Chimp was Xiahou Dun, Kingdom of Wei Aligned, Roleblocker, lynched Day 3
Rugrat was Zhou Tai, Kingdom of Wu Aligned, 1x Samurai, killed Night 3
Bradatar was Gan Ning, Kingdom of Wu Aligned, Odd night Tracker, killed Night 3
Magic v2 was Guan Ping, Kingdom of Shu Aligned, Vanilla Townie, killed Night 3
Tweet was Zhang He, Kingdom of Wei Aligned, 1x Janitor & 1x Duellist, killed Night 3
Alco was Sun Quan, Kingdom of Wu Aligned, 3x Watcher, lynched Day 4
Exile was Guan Yu, Kingdom of Shu Aligned, 2x Vigilante, killed Night 4
Phenom was Jia Xu, Kingdom of Wei Aligned, Rolecopycat, lynched Day 5
Phases
Day 1
Night 1
Day 2
Night 2
Day 3
Night 3
Day 4
It is now Night 4.
You have 12 hours.
​
Last edited: