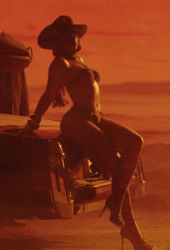 Wildheart

Joined

Feb 23, 2015
Messages

5,847
Reaction score

1,721
Points

113
Age

32
Location
Favorite Sports Team
You know as I look at the NXT Takeover: Portland Card I'm like hell yeah, but at the same time I'm like too many of these Matches are too obvious to call winner wise and I just hope we get a surprise or two with this Show. Rhea Ripley vs Bianca Belair all Chips go towards Rhea, and this being Bianca's third...THIRD Title shot since 2019 once again she's going to be the Bridesmaid not the Bride after this one I feel. Who knows maybe WWE thinks Rhea losing the NXT Women's Title from Charlotte would add heat to their WM Match. Kai vs Nox will be great and WWE should of never of had those two face each other on a Weekly Edition of NXT, they should of had their first Match against each other during this Show. Kai...NEEDS..NEEDS this win badly. If you want this new Kai to be respected you need her to win and beat her former best friend and set up herself for a Title shot down the road with Rhea Ripley.

Lee vs Dijakovic I don't know how to feel about this Match. These guys have faced each other multiple times, so I wonder what haven't we've seen between the two. You might as well have Lee do a Shooting Star Press he's done everything else. I hope this is the last time between the two and we get Lee vs someone new rather than a past opponent he's had more than one Match already with. Balor vs Gargano might be a Show stealer for this Show. It could really go either way and I like that feeling vs alot of other stuff on this Card. Riddle/Dunne vs UE is going to be another Match that could either way, but I lean more towards new Champion with this to reset the Division. I can see Dunne and Riddle as Champions for Months and down the line you start to see the breaking between the two. Dunne will be able to take Riddle's antics for so long we all know that.

Ciampa vs Cole will be a very long Match that has plenty of teases of Ciampa possibly winning the AEW World Title, and that is what were going to get. Ciampa really doesn't need the title as much as he says he does, but dude is going to give us one hell of a Show and damn near will kill himself to get back goldie. The only guy I can see taking the AEW World Title at this point is Dream, and you know he'll be knocking on the Door once he beats Strong and steals his family from him.