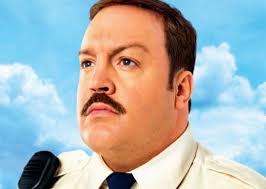 Jun 25, 2011
10,977
552
113
30
Alright, I might miss out something from the last few months but I'm gonna add some shit to this.

Battleground 2015:
Kevin Owens v.s John Cena(c)- WWE United States Championship match. ***3/4
-Another solid match between these but this feud was timed weirdly around these pay-per views and just felt the matches kept goin' down in regards of bein' important. The addition of Cesaro was awesome though as you'll see from my other ratings.

Rollins should have to Suplex city for a bit longer...

WWE Raw matches:
-Cesaro v.s John Cena(c)- WWE United States Title match at WWE Raw June 29th.***3/4
Really was enjoyin' this despite the finish bein' all about Owens. It did however set up a rematch because even WWE could see the greatness these two can produce together.

Cesaro v.s John Cena(c)- WWE United States Title match at WWE Raw July 6th. ****1/4
-The mother fuckin' follow up to what was already a fantastic match. I think they worked off everything from the week prior very well and were actually able to get a real finish this time around. Cesaro is on fire right and and hell Cena's been pumpin' out the classics all over my list.

Seth Rollins v.s John Cena(c)- WWE United States Title match. ****
-Another fuckin' classic from Cena even if this was mostly for that sick ass knee. It did kind of stall out after the knee a bit yet still had some fun spots before closin' out. What a way to set up a future match with how WWE capitalized on it. Too bad Jon Stewart got involved in this later... oh well I still enjoyed the hell out of this.

There are some other matches with Cesaro and Owens but I think they're best 1 on 1 match happened on SmackDown(other than SummerSlam which I'm gettin' to) it was just only about ***1/4 or maybe ***1/2. Orton had some good showings here too however he was still dealin' with Sheamus for the most part. Might need to rewatch one of the Owens/Orton matches though.

WWE SummerSlam:
Cesaro v.s Kevin Owens. ****1/4
-I fuckin' loved this, god damn it. I think it's the best match WWE put together in Brooklyn and this was after that useless ladder match Owens was in the night before. This match had some killer spots to add to some almost perfect progression. Of course, this match is still a bit of an afterthought but you really can't argue that this match didn't have a better finish they any 'big' match in Brooklyn that weekend.

Hard to take the Rollins/Cena seriously or Taker/Lesnar with their garbage finishes. What a mess. I figured after some of the boneheaded decisions they made at NXT Brooklyn that they were more focused on this. Ugh, that didn't seem to be the case though.
Last edited: