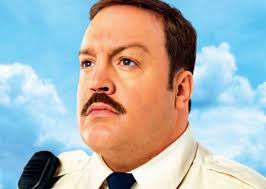 Well-Known Member

Jun 25, 2011
13,771
852
113
31
Revised for a full top 10.

1. Brock Lesnar v.s The Undertaker-Hell in a Cell. ****3/4
This is how you end a rivalry even the nod Taker gave Lesnar was classy as all hell. WWE should book matches like legit fights more often but then again it's hard to retain this kind of awesomeness and heat. My full thoughts are page over and if you don't think this match deserves this kind of praise I'd recommend readin' them.

2. Roman Reigns v.s Brock Lesnar(c)-WWE World Heavyweight Championship match at Wrestlemania 31. ****1/2
-This fuckin' fight takes my top spot. It was brutal as fuck and the crowd loved it. Hell they even loved Seth's cash in which is the only thing that takes my ratin' down. Good way to set the tone for the upcomin' months.

3. Kevin Owens v.s John Cena- WWE Elimination Chamber. ****1/2
-Fuckin' lord, Kevin Owens. This was such a well paced fight for two guys that understand how to work a match. The spots weren't over the top and it was just like they worked with each other to progress this thing. Amazing stuff by both men knowin' their characters and roles too.

4. Cesaro v.s John Cena(c)- WWE United States Title match at WWE Raw July 6th. ****1/4
-The mother fuckin' follow up to what was already fantastic match. I think they worked off everything from the week prior very well and were actually able to get a real finish this time around. Cesaro is on fire right and and hell Cena's been pumpin' out the classics all over my list.

5. Roderick Strong v.s Alberto Del Patron- ROH Winter Wars Dayton. ****1/4
-Very fun match in the desolate Ring of Honor. Haven't been excited in ROH in a long time but these two are easily two of my favorites so you can say this is biased. Still a hell of a bout between two stiff competitors.

6. Cesaro v.s Kevin Owens at SummerSlam. ****1/4
-I fuckin' loved this, god damn it. I think it's the best match WWE put together in Brooklyn and this was after that useless ladder match Owens was in the night before. This match had some killer spots to add to some almost perfect progression. Of course, this match is still a bit of an afterthought but you really can't argue that this match didn't have a better finish they any 'big' match in Brooklyn that weekend.

7. Seth Rollins v.s John Cena(c)- WWE United States Title match. ****
-Another fuckin' classic from Cena even if this was mostly for that sick ass knee. It did kind of stall out after the knee a bit yet still had some fun spots before closin' out. What a way to set up a future match with how WWE capitalized on it. Too bad Jon Stewart got involved in this later... oh well I still enjoyed the hell out of this.

8. Kevin Owens v.s John Cena. WWE Money in the Bank. ****
Terrific follow up to their initial classic. The story really just panned out into another SuperCena story overcomin' the odds when earlier on the pace dictactin' a much fresher story. Awesome bout, nonetheless.

9. Kevin Owens v.s Sami Zayn(c)- NXT Championship match at NXT Rival. ****
-Great, heated match between two guys that know each other very well. The ending was a nice touch to continue this since the natural progression of these two always have them buttin' heads.

10. Seth Rollins v.s John Cena v.s Brock Lesnar(c)- WWE World Heavyweight Championship Match at the Royal Rumble. ****
-Fantastic WWE Title match that really elevated Rollins from a cocky heel to a real threat. Great escalation in this encounter despite the interference. The interference stops this from bein' higher though.
Last edited: