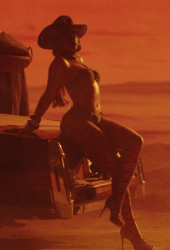 Winning Love by Daylight

Joined

Feb 23, 2015
Messages

5,100
Reaction score

1,538
Points

113
Age

31
Location
Favorite Sports Team
You know we are in December and this is the Season of giving and Impact to me didn't give me what I wanted and that is a good Show especially Wrestling wise. This is the time where you need to start getting a bunch of momentum heading into Hard to Kill, and I feel they went two steps back with this Show. I'm happy to say that I'll be able to get the smell of this Impact off of me when I watch NXT, and AEW Dynamite. Okay so the opening contest with RVD vs Rhino under "Old School Rules" was nothing special. This "new RVD" is just more posing and kissing on his Woman and boy it was a mental and physical struggle to see both of these guys work during their Match. You know RVD during his last run with Impact became Impact World Champion and you could see him with that chip on his Shoulder doing his thing out there, this is just sad to see watch for me being a massive RVD fan especially during his ECW days. What made it sadder was when RVD hit Dreamer going for the Jaw/Face and instead of went to the Stomach and Dreamer still sold it as if he got in the Face.

Moose vs Acey Romero. Acey should be blessed to even be walking after the ugly fall he took Months back. This is was a okay Match trying to get people behind Acey, neither guy did their job of making me care about them being out there. Moose should of at least attacked Acey after the Match, but hey he has a Match with Joey Ryan we gotta save him. Suzie had a flashback this Week seeing pieces of her former self as Mitchell is trying to keep her within his grasp. I guess she is going back as Su Yung and Rosemary is going to be her partner. She just might kill James Mitchell it could happen!

Bahh vs Singh. A okay bout, but it felt like it just to have the run in with TJP. Oh hey TJP did you have fun on your Wrestling Tour? I hope you plan on staying longer than a few Weeks. Now we get to Wrestler's Court which early on I was like come on guys this is trash, but I liked it as it went on. Who knew Joey Ryan was so evil..back in my dad a Penis was a Stretcher and they better give Swinger his rizzats, pay envelopes, and bag of pizzillz. Tag Team Open was good and easily the best thing from the Show and Swann had to once again put it it on back to get a win. It's too obvious to see Mack is turning soon and it should be interesting how that comes off and if people get behind it.

The Cage Segment that RVD crashed with Forbes had me rolling so RVD is forgetting where he is now welp no way he's just blazing. RVD is going to get merked by Cage when that Match inked in this isn't 1999 Robbie V Cage is going blow you up. Tessa vs Fulton of course ends in a DQ to save Tessa, and then we get a below average Main Event between Shamrock and Callihan. Callihan did what he could with Ken who seemed to gassed within minutes into the Match, but he got stuff over like only he can.