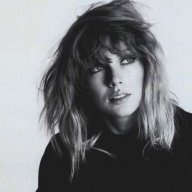 Jun 6, 2011
10,035
124
63
30
vs.

1. AJ is taking up too much time on WWE TV recently and is at risk of overshadowing the WWE title match at Money in the Bank.
Mr. North: Fiction
AJ is a piece to a puzzle. The WWE have had many females step up with big roles in the past and her being so big now, enhances and drives the stories they are pushing. On top of the fact that she is what can keep attention of the adult male audience in this PG Driven era of WWE. Soon, she will phase out and be an after thought because that is just the nature of the business.
Cyrus Riddle: Fiction
I like to think of AJ as an intriguing element to the Bryan and Punk feud. This is a storyline that is keeping me genuinely interested due to AJ's superby ability to pull off being kind of nuts. This upcoming match, with AJ added in as a ref, has be in the dark as far as results go. I could easily see this being a work with her and Bryan pulling the wool over Punk's eyes the entire time, which would make for great tv. I think her additional television time has been entertaining and she is proving that a Diva can actually draw interest from the entire audience.
2. The summer of live Impact has been a success so far and should become a permanent move for TNA.
Mr. North: Fact
It not only be good for TNA but for wrestling fans in general. The wrestling "big leagues" market is lacking the competition that it had when WCW was around, and with both companies having live shows on a regular basis can help drive the rivalry that has been lingering but not really there as far as TNA compared to WWE. With live shows, it can help boost ratings for TNA by having people watch rather then look for the results of the taping and deciding later whether they want to watch. I personally haven't watched wrestling as much as I used to but when I do I watch Raw because it's live. Ever since SD! has been strictly a taped show, I've read the results and not bothered watching it when it airs. TNA live shows will help further forge themselves as a legitimate rival of WWE and put them in a position that they can even possibly come out ahead.
Cyrus Riddle: Fact
To say TNA has stepped up their game is an understatement. I have become more of a fan over the past couple of months than I have ever been, and I also feel that their program is more "can't miss" than WWE. The influx of talent being brought in through Gut Check and the X Division matches over the past couple of weeks are boosting the business. TNA recognizes that there is a lot of great unsigned talent out there, and when mixed with the current crop they have, it makes for great television. TNA's match quality has increased tremendously, the characters are fresh, and it makes me want to watch. Their 8 o'clock start time is better for me as a fan as well because I can tune in earlier and not be too tired to watch until ten rather than at eleven. Also, the live atmosphere brings out a much better product, I wasn't interested in the show when I could read the results weeks in advance. Their ability experiment week to week and weight the positives and negatives will pay off in the long run, as it is already starting to pay off now. I feel that continuing down this path will definitely solidify them as the number 2 company in a strong way, and with the way WWE has been going, I wouldn't be surprised to see more competition between the two down the road. The wrestling speaks for itself, and they are not afraid to take format risks to build a long lasting audience.
3. Bruno Sammartino is right to turn down the WWE's invitation to the Hall of Fame.
Cyrus Riddle: Fact
Ultimately, nobody can be forced into the Hall of Fame. Bruno undeniably did his part to help build the company, but he also has the right to turn down the offer given his disagreements with their product since his departure. From my understanding, Bruno feels that the HOF is a marketing tool, and I can totally see that with the likes of Tyson and Drew Carey being in the Hall of Fame, different category or not. As much of an old school wrestler that he is, he has full right to not want to be in a HOF for a wrestling company that discourages the use of the word wrestler.
Mr. North: Fiction
Yes, I can agree with the fact that it may be his choice, however, times have changed. Everyday things change, and although he may be old school and been around for a while, he also has to understand that the audience and the wrestlers themselves have changed. While now, things are more entertainment driven, it has also opened up the opportunity for the business to still be around. I personally, loved wrestling matches more back in the day then I do now, however the whole landscape of wrestling has changed. It's evolved from when everyone was just a cookie cutter muscle head, and physically wrestlers needed to appear larger than life. Now anyone from any size or gender, if they have what it takes, can work to get into the business. 40 years ago, WWE would of laughed at the likes of Rey Mysterio or Evan Bourne or the majority of the TNA X-Division because of their size. If they were hired, they would of been hired to be jobbers for all the "Real Talent" to run through. If this were run in the old school format, lets face it the WWE Roster would be a hell of a lot thinner, and we wouldn't of had any of the memorable moments we've had in wrestling. In the past 20 to 30 years there are more memorable moments than anything prior. The business has evolved, and whether he, or anyone else, likes it. The separate categorized people in the HOF have done something or been apart of this business in some fashion, and if you excluded some of those moments, perhaps we could have something worse then what we have now, or even worse than that, nothing at all.
4. Ring of Honor will be out of business within 2 years.
Cyrus Riddle: Fiction
ROH has always drawn a steady crowd and keeps wrestling into their product heavily, over the entertainment aspect. There are a lot of fans that get their pure wrestling fix from ROH, and they are guaranteed to get their money's worth everytime. Sure, there are some times where things seems sketchy, but with ROH producing talent like they do, they should remain steady as a company. Think about this...Rollins, Ohno, Cesaro, Punk, Bryan, Joe, and Aries just to name a few that have gone on to the two bigger companies. Their reputation is positive, plus their current talent such as WGTT, ANX, Briscoes, Steen, Richards, Lethal, Strong, Elgin, Bennett, and Edwards, along with the special attractions they like to bring in for big shows, is guaranteed to keep wrestling fans hooked. Not to mention that ROH is definitely a IWC supported company, so as long as there is an IWC, there will be ROH.
Mr. North: Fact
Not so much of a fact as in they won't be around, but perhaps bought out by one of the bigger companies. ROH, does have a great product, they have a huge following, which can make for a tempting purchase by TNA or WWE. So I wouldn't say they would be out of business but under new management, more as a farming system exclusively for the company that purchases them. ROH has put out a ton of stars over the past few years, and have been breeding the future of this business and who wouldn't exclusive rights to that kind of output. I would go on a limb as well to say that it may not necessarily be an actual buy out, but more of a financial backing to keep the business going with possibly a exclusivity of the up and coming talent that is there.
Your judges are
The Linebacker, Fuji Vice & Elizabeth Shaw
.
--------------------------------------------------------------------​
Welcome to the first FoF battle here on Pulse Forums! Mr. North & Cyrus Riddle volunteered to fight it out in a battle of wits and wrestling know how. They agreed 2 out of 4 times, so an even split of disagreements and agreements this time around. The opinions of other psoters on their answers as well as the topics themselves are more than welcome.
Judges are free to make their decisions based on their own criteria (providing there's no bias towards a poster), and need to make their verdicts known in this thread. Thank you to Mr. North & Cyrus Riddle for participating, and may the best man win!