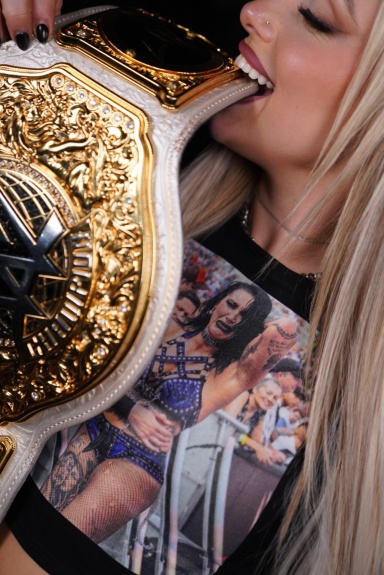 Shiniest Wizard!


Joined

Jun 28, 2010
Messages

73,076
Reaction score

7,067
Points

113
Age

33
Location
Website
Favorite Wrestler
Favorite Wrestler
Favorite Wrestler
Favorite Wrestler
Favorite Wrestler
Favorite Wrestler
Favorite Sports Team
Favorite Sports Team
Favorite Sports Team
Favorite Sports Team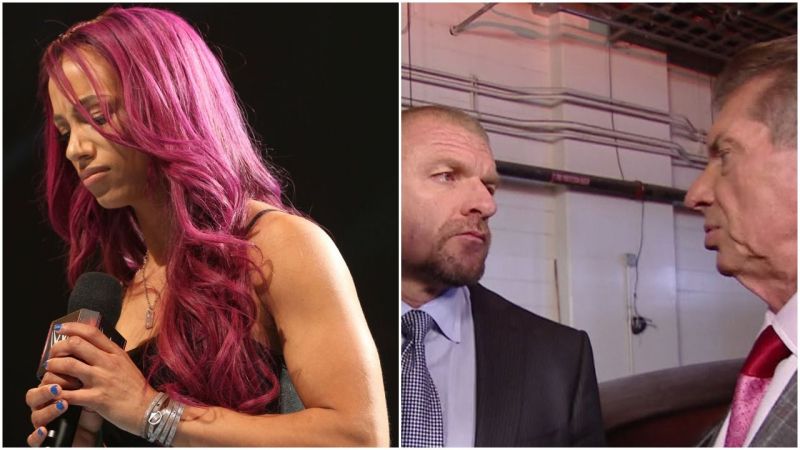 Sasha Banks is done with WWE?

One big story has emerged from the ashes of

WrestleMania

weekend and the

RAW

and SmackDown after WrestleMania, and that is the status of Sasha Banks within the WWE, with one half of the tag-team 'Boss 'N' Hug Connection' reported to be unhappy and wanting out of the company.

This all stemmed from Banks posting a cryptic message on Twitter and then announcing via social media that she'd pulled out of a public televised appearance on the 'Wendy Williams' show. After that the floodgates opened and reports came in left, right and center on

what exactly is happening with Sasha Banks

.

There are so many reports and there've been so many twists and turns in this story already that I thought I'd make things easier for people by collating everything we so far and putting it all in once place, and in the order everything allegedly happened.

I guess the best place to start is the beginning.
#1 Sasha Banks' title reigns and losing the Women's Tag-Team Titles at WrestleMania 35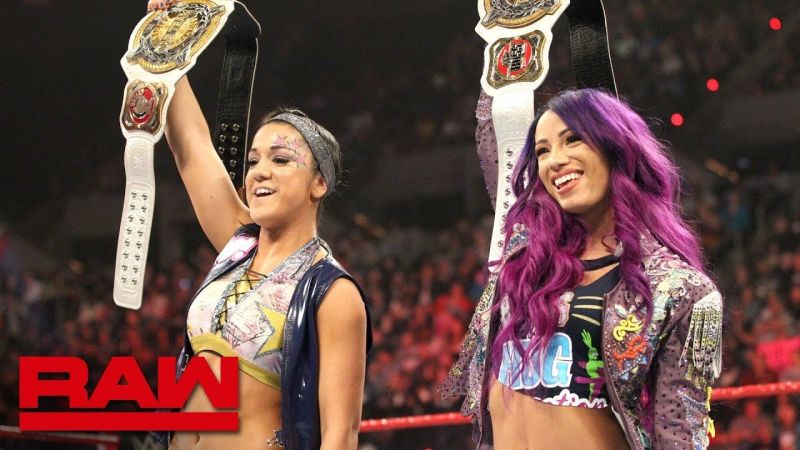 'The Boss 'N' Hug Connection' lose their titles, starting this whole saga

Sasha Banks

is a four-time Raw Women's Champion, a one-time NXT Womens Champion and also the Inaugural WWE Women's Tag-Team Champion, alongside Bayley in 'The Boss 'N' Hug Connection'.

She's one of WWE's most successful Superstars having broken a number of records and firsts for a female wrestler in the WWE, but there is a niggling and underlying element that undercuts all of this - the length of Banks' title reigns.

On the main roster, despite winning four separate Raw Championships, Bank's title reigns come in at a combined 82 days. The longest she's ever held that title is 27 days. These are pitifully short title reigns.

But when Banks and Bayley became inaugural Women's Tag-Team Champions after campaigning tirelessly backstage for WWE to introduced the belts it looked like they were going to get a lengthy run with those titles.

This obviously didn't happen as just 46 days later they dropped them to the IIconics during the Fatal Fourway Women's Tag-Team Title match at WrestleMania 35. This seems to be where and why everything started
#2 The Backstage WrestleMania incident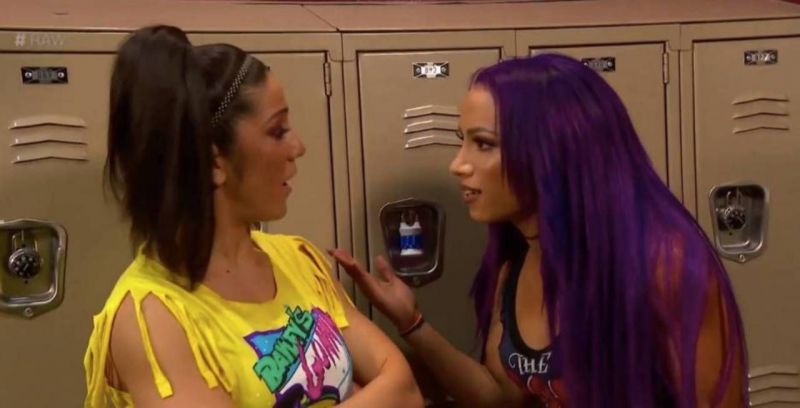 'The Boss 'N' Hug Connection' were very unhappy backstage at WrestleMania

It is being reported that neither Bayley or Sasha Banks knew of the decision to take the titles off of them until very late in the day of WrestleMania 35. Slice Wrestling alleges that Banks was furious and started yelling and arguing with a production official.

Ryan Satin of Pro Wrestling Sheet has a more subdued report of a potential backstage incident. He has reported that multiple sources have told him that both Bayley and Sasha Banks were lying on the floor backstage at WrestleMania 35 and later in the day at their hotel loudly complaining about the booking decision.

Either way the consensus does seem to be that Sasha Banks was definitely involved in some kind of backstage altercation regarding losing the titles.
#3 The weird Twitter feud with Alexa Bliss before Monday Night RAW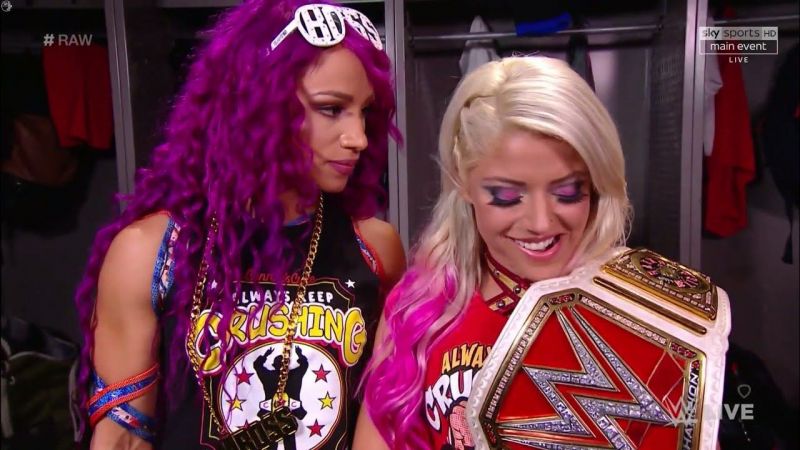 Was Sasha Banks supposed to lose to Alexa Bliss and that's part of it?

It's currently unclear what exactly was supposed to happen on Monday Night RAW and if Sasha Banks was supposed to wrestle

Alexa Bliss

instead of Bayley, Banks was supposed to also be in the match

with

Bayley or she was never intended to be there and so wasn't.

However, I strongly believe that Sasha Banks was supposed to be on the show in some capacity due to the Twitter angle that her and Alexa Bliss played out before Raw started. Bliss boasted she could beat either of 'Boss 'N' Hug Connection' together or separately.

Banks simply replied with a weird tweet indicating that she'd been blocked by Alexa Bliss on the social media platform and accused 'The Goddess' of being scared.

Alexa Bliss responded to Banks' tweet by simply saying the following,

It is widely supposed that Banks and Bliss do not get on in real life, this feeds into a rumour that is going round suggesting that Sasha Banks and Bayley were supposed to wrestle Alexa Bliss in a handicap match on the Raw after WrestleMania for Bliss' in-ring return, with 'The Goddess' booked to pick up the win.

It is alleged that this was the straw that broke the camels back and pushed Sasha Banks over the edge, with reports suggesting she was sent home from RAW.
#4 Sasha Banks asks for her release from the WWE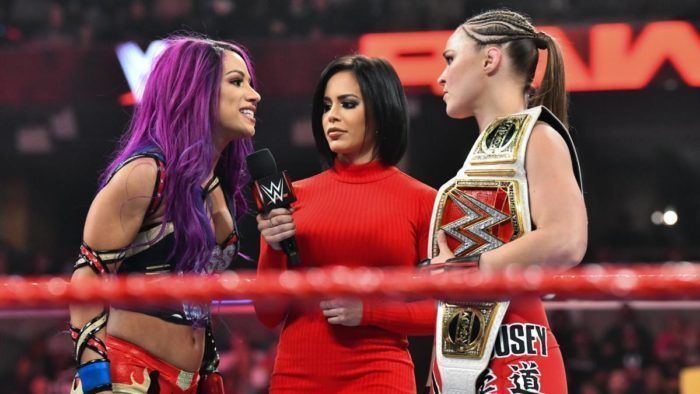 Banks had apparently asked WWE for her release

Slice Wrestling has indicated that it was 'sometime after' WrestleMania 35 that Sasha Banks asked for her release from the company. I believe that it was backstage either before or during Monday Night RAW.

However the first we'd hear about Banks asking for her release would be several days later on Thursday when Dave Meltzer's Wrestling Observer Newsletter was released, he said the following.

According to one person high up, Banks tried to quit over the weekend, as she felt blindsided when finding out at the last minute that they were taking the tag team titles from her and Bayley. She had thought that the two of them would be given a chance to have a strong run and bring credibility to the belts and establish them as serious belts. Then the decision was made to go to the Iiconics, who as champions, could only make the belts seem like gimmick comedy belts.

Sean Ross Sapp of Fightful then added that he believed WWE had given Sasha Banks the same response they'd given the Revival a couple of months prior, to not grant the release, but to instead ask for more time to prove things will improve.
#5 Cryptic Twitter message and pulling out of the Wendy Williams show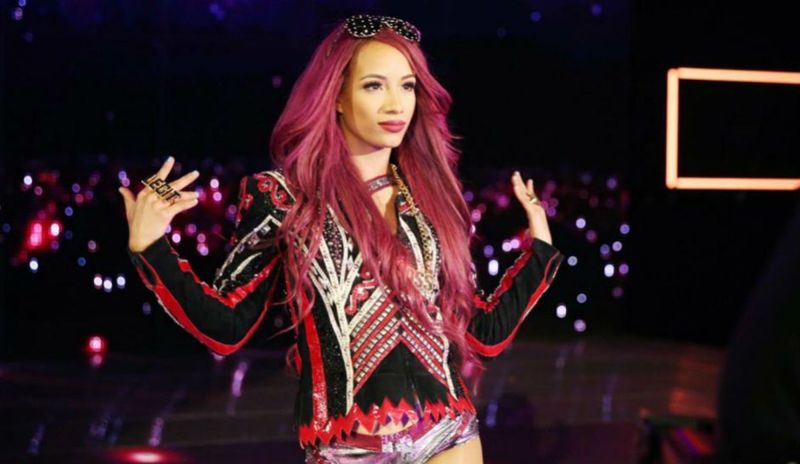 Sasha Banks pulled out of the Wendy Williams Show

On Monday 8th, Sasha Banks posted the following statement on Twitter, essentially indicating that she wasn't enjoying what she was doing anymore, or 'feeling the magic'.

It is believed this was probably posted around the time that Banks finally lost her patience and asked for her release from the WWE.

The next day Banks then posted that she was pulling out of a scheduled appearance on the Wendy Williams television show. Banks cited 'Personal Reasons' for not appearing, with Wendy Williams confirming 'Family Reason's afterwards.

Banks pulling out of the Wendy Williams show makes sense if she has asked for her release and isn't sure on her future in the WWE anymore, because the last thing you want to do is a media appearance where WWE is the only thing you'd end up talking about.

What's particularly interesting about Banks' tweet though is the hashtag #IfOnlyYouKnew, which was also used in another twitter post referencing the WrestleMania Fatal Fourway Women's Tag-Team Title Match. This was tweeted by Beth [Copeland] Phoenix and re-tweeted by Banks.

#6 The Aftermath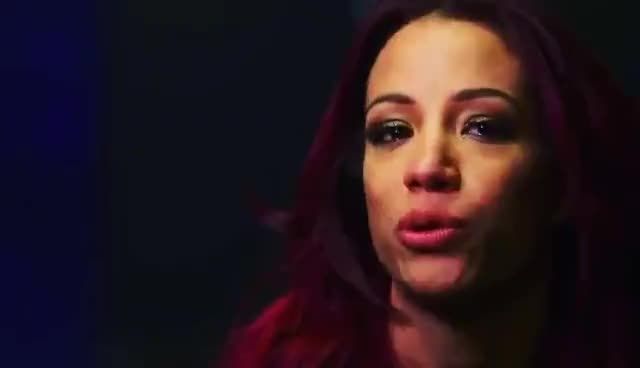 Sasha Banks has stirred up a huge story

It wasn't until Banks pulled out of the Wendy Williams show that news of her unhappiness and the backstage incident at WrestleMania started coming to the forefront. But since then the story has blown up significantly.

WWE Superstars are alleged to be in two-minds, with some agreeing with Sasha Banks and some definitely not. If you're not sure where Rusev falls then check this tweet out.

Banks' own husband and WWE ring-gear designer Mikaze also took to social media to post his own cryptic statement, clearly referencing the ongoing situation between WWE and his wife

Sean Ross Sapp of Fightful also reported that Bayley is also said to be as unhappy as Sasha Banks is, but 'The Hugger' has stopped short of asking for her own release.
#7 What's next? Will she go to AEW?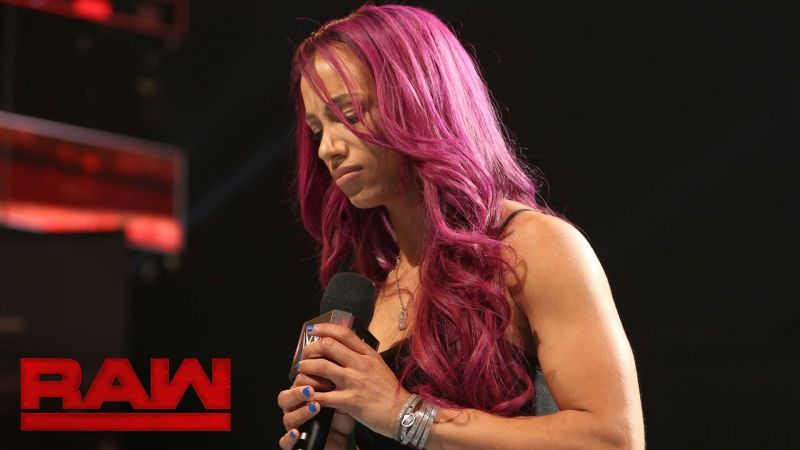 Is Sasha Banks about to join Cody Rhodes?

Most of the reports about Sasha Banks asking to leave the WWE indicate that currently she has no intention on renewing her contract, no intention on remaining with the company and has simply had enough. Basically as far as Sasha Banks is concerned, she's done.

Banks seems to have put her money where her mouth is however, as today she did something that a few eagle eyed Twitter users noticed. She unfollowed the WWE Twitter and followed the AEW Twitter account.

*Insert Cody Rhodes Ear GIF here*

I jest about the Cody Rhodes ear GIF, but if Banks does indeed cut ties with WWE then AEW would be positively insane not to do all they can to sign 'The Boss'.
Officials holding emergency meeting on how to stop Sasha Banks from leaving WWE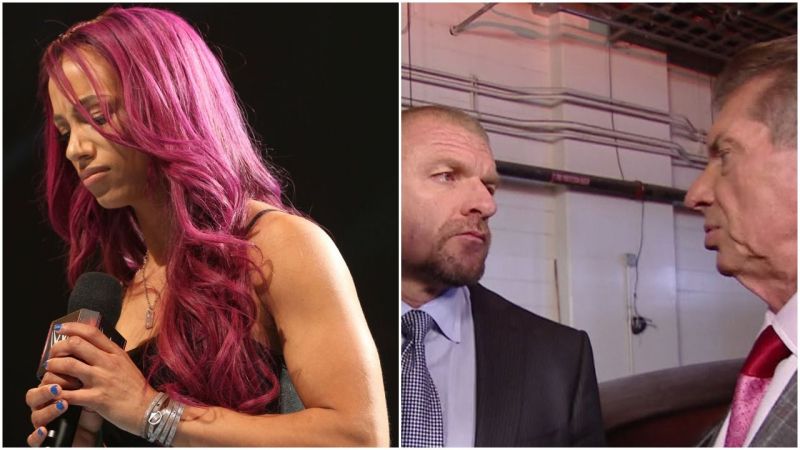 It's unclear who is in the meeting, but WWE definitely don't want Sasha Banks to leave

What's the story?

Sasha Banks is the big news this coming weekend with reports that the WWE Superstar was unhappy and

asked for her release

following her title loss at WrestleMania, leading to an alleged incident backstage at 'Mania, her missing Monday Night RAW, and her pulling out of a television appearance. But, a new report suggests WWE are doing their best to keep her.

In case you didn't know...

It is being alleged that both Sasha Banks and Bayley, who make up the tag-team 'Boss 'N' Hug Connection',

were extremely unhappy and frustrated

after losing the WWE Women's Tag-Team Titles to the IIconics at WrestleMania 35 - especially as they had been lead to believe that they'd have a lengthy run with the belts they helped bring into WWE.

It is being reported that Sasha Banks was so angry about the decision that a backstage altercation happened at WrestleMania that led to another, as yet unnamed, WWE Superstar getting hurt. It is also believed that this occurred around the same time that Banks requested her release from WWE.

The heart of the matter

Wrestling Twitter scoopster Slice Wrestling has 'exclusively' reported (a day after Dave Meltzer reported it in the Wrestling Observer Newsletter) that Sasha Banks wants out of WWE.

But to give them credit, they did add details on an 'emergency meeting' of WWE Officials to discuss what to do about the Banks situation.

Slice Wrestling haven't provided any details of who is in the meeting or what exactly is being discussed, but it is likely more details will emerge shortly as this has become

the

story of the wrestling world right now with everyone reporting on it.
What is happening with my baby girl? What happened to it's Boss Time? It can't be Boss Time if you go.