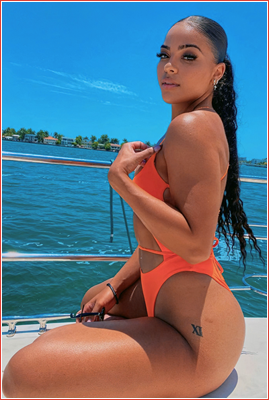 Dec 3, 2010
54,937
9,007
115
ECW World Heavyweight Champion: Shane Douglas
ECW Television Champion: Rob Van Dam
ECW Tag Team Champions: Rob Van Dam & Sabu
"FTW" Champion: Taz
ECW Hardcore TV: Episode 278
August 24th, 1998
Queens, New York
Chris Candido comes out with, IDK should I call her Sunny or Tammy? Candido says he knows everyone paid to see him wrestle his ass off, but Tammy grabs the mic and says everyone paid to see her ass. She then calls out Storm, and he does some out. Strom says when he and Candido were a tag team, he (Lance) was the better half. He then says Sunny is the better half, from vagina down
She slaps him and Candido attacks him. Tammy gets on the mic and says she doesn't care if ECW doesn't like it, or the WWF doesn't like it. But she plans on riding his ass back to Canada.
Sal E. Graziano vs. Spike Dudley
Sal is 600 pounds of trash; Spike low blows him and hits the acid drop in 16 seconds. Good times lol.
Tracy Smothers (w/Full Blooded Italians) vs. The Sandman
This was okay I guess, total Sandman showcase getting him ready for the Credible match. FBI get involved a lot, but Sandman doesn't care he takes them all out. Sandman hits this hilarious slingshot summersault legdrop, shit looks like his was going 1mph on the flip. The majority of the match seems like they are in slow-mo, Sandman wins with a Russian legsweep. After the match; Jason runs out, so Sandman canes him. Chastity runs out to distract him, and Justin Credible comes from behind and grabs the cane and canes Sandman. The FBI helps and Credible canes the shit out of The Sandman, until the FBI feel uncomfortable and have to pull him off. DAT PUSH!
Both the Dudleyz and RVD/Sabu come out for their match, Shane Douglas rants on commentary about how he comes out every week and puts over his competitions, yet all he hears is RVD, RVD, RVD. Well, he's sick of it. He and Francine leave and say they have a plan.
Shane and Francine make their way down to the ring, Shane says Shane says to wait just a moment, and says The Dudleys had their shot, and he wants the gold off of Van Dam and Sabu. So if they're talking about tough tag teams, the equation isn't complete without THE GOD DAMNED TRIPLE THREAT, AND BIGELOW AND CANDIDO COME OUT!
3-way-dance for the ECW Tag Team Championships: The Dudley Boyz (w/Joel Gertner & Sign-Guy Dudley) vs. Rob Van Dam & Sabu (w/Bill Alfonso) vs. Bam Bam Bigelow & Chris Candido (w/Shane Douglas & Francine)
This is chaotic, which is great so many different pairs and a shit ton of brawling. But in typical ECW fashion, have to chorographic as one pairing is in the ring at all times. This has a couple of cool dives, but the highlights were RVD/Bam BAM and Buh Buh/Bam Bam tease job. Francine gets the ref to motorboat her, so he gets double squashed. TAZ HAS SEEN ENOUGH AND COMES OUT! He TazPlex's everyone before turning his attention to Douglas, but the Dudleyz attacks him from behind. In another cool moment, Taz counters the 3D into a Tazmission on Buh Buh. Taz chases Shane to the back. Candido hits a Splash off the top to the knocked out Buh Buh and eliminates the Dudleyz. Real fun crazy finishing stretch, everyone hits everyone with stuff RVD puts a chair in Candido's face with a Flying Sidekick for the win. ***