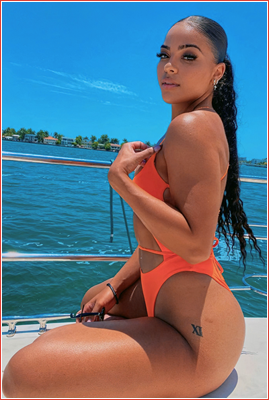 8+24=81

Joined

Dec 3, 2010
Messages

55,346
Reaction score

9,149
Points

115
Location
Favorite Wrestler
ECW World Heavyweight Champion: Shane Douglas
ECW Television Champion: Taz
ECW Tag Team Champions: Chris Candido & Lance Storm
ECW Hardcore TV: Episode 246
January 5th, 1998
Queens, New York
The show opens with Joey Styles in the ring welcoming us to the show, a huge "Philly Sucks" turns into a huge "Philly Sucks Dick" chant
Highlights of the Queens show airs, they don't really give much away apart from Jason brings in Nicole Bass and he calls her the sexiest woman on earth. EWWWWWWWWW! She then gives Pablo a shitty looking powerbomb for touching Jason. Credible then challenges anyone in New York to a fight, and we cut right into the Dudleyz Jack/Spike brawl which looks like the usual Jack hardcore violent fun.
So that whole highlight/recap nonsense took up 17 minutes lol
Brakus (w/Lance Wright) vs. Paul Diamond
This goes 10 seconds, before Brakus applies the full nelson foe the win. After the match; Lance then buries Diamond under the WWF flag, and Taz comes out. Jeff Jones the ref gets on the mic and says if Taz gets in the ring and he'll……do something bad. Taz gets in and Jeff says he's forcing him to and he slaps Taz
He goes to throw a punch and Taz Tazplexs him, Sabu then attacks Taz and RVD joins in too. Lance and Brakus leave running away, as Sabu puts Taz in the camel clutch and RVD dropkicks him in the face. Sandman comes out swinging his cane but can't connect; Furnas and Lafon are behind him and attack. It turns into a 4 on 2, but Tommy Dreamer and Al Snow come out to save! Al Snow uses Head as a weapon to clear the ring.
All 4 faces are in the ring and Tommy issues a challenge it's the 4 of them taking on RVS, Sabu, Furnas and Lafon. Taz then grabs the mic and says he's not on any fucking team. He does what he wants when he wants. If he wants to be their partners he will be here if not. FUCK THEM!
Joey Styles Team WWF agrees to the match
Highlights of an Indianapolis, Indiana show with New Jack hitting a sneaky balcony dive, Styles then announces the next PPV will be ECW Living Dangerously on March 1st, and it will be from Asbury Park, NJ.
Everyone comes out apart from Taz, and Fonzi gets on the mic he says it looks like they're missing someone and Taz is not a team player and is a piece of shit loser and is a no good new York selfish asshole. Well, Taz comes out to join the match.
Team Extreme (The Sandman, Tommy Dreamer, Al Snow & Taz w/Beulah McGillicutty & Head) vs. Team WWF (Rob Van Dam, Sabu, Phil Lafon & Doug Furnas w/Bill Alfonso)
This is the vintage ECW main event multi-man match; everyone brawls on the floor while 2 men work in the ring. Very average stuff by everyone here; the brawling on the floor and the very okay put together of alright, we fight in the ring then you come in, then it's me and you ect. Sabu hits a triple jump legdrop putting Sandman through a table, he then hits the triple jump no hands plancha knocking Dreamer into the crowd. The first real good use of the match is everyone teaming up to take out the Sandman, while knocking Taz off the apron countless times. I find it hilarious that Taz is following the rules by standing on the apron waiting for the tag when his tag partners are all whipped out and Sandman is being beaten 3-1 in the ring

, also why is Sabu standing on his own corner waiting for the tag?

should be joining in on the beatings. Taz hot tags in somehow and cleans house, he locks in the TAZMISSION but Brakus comes down and Taz takes him down, but other wrestlers from the back try to break it up. Do eventually get pulled apart and it goes to the back. Beulah cuts off Fonzie with a DDT, and Sabu clothesline her. The Can-Ams go after her. But, Snow cuts them off with head shots and rolls up Furnas to win. **1/4
Highlights of November2Remember PPV airs which is being voiced over by Paul Heyman.