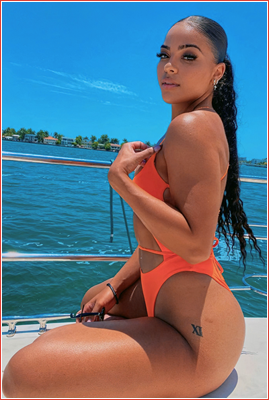 8+24=81

Joined

Dec 3, 2010
Messages

55,451
Reaction score

9,157
Points

115
Location
Favorite Wrestler

Mae Young Classic Episode 1
August 28th, 2017
Full Sail University: Orlando, Florida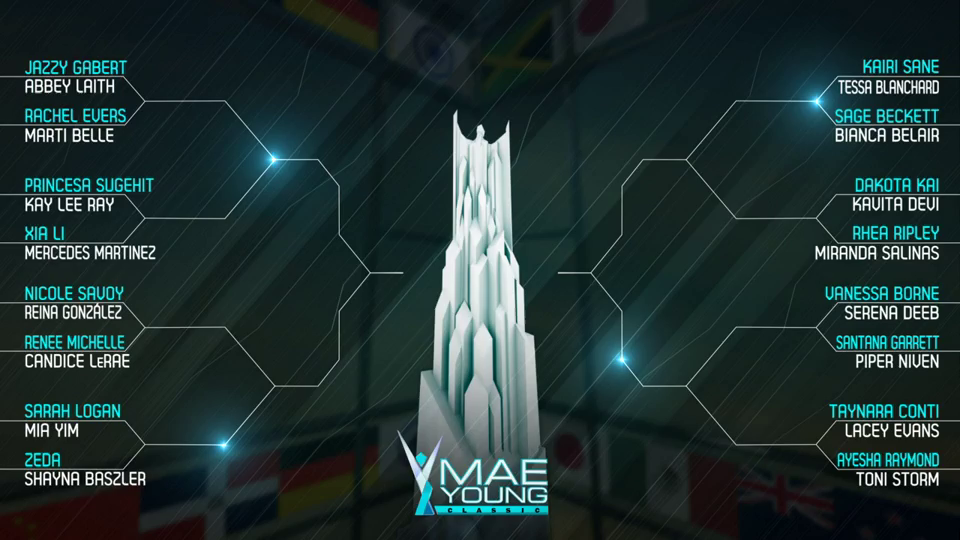 Commentary: Jim Ross & Lita
Princessa Sugehit ~ She's from Mexico, "Princessa" is female for she was the only woman to train in an all-male gym, and "Sugehit" means queen of the stars. She wants to represent Mexico, and do it while being happy.
Kay Lee Ray ~ She calls herself the "Hardcore Daredevil" She's an 8-year pro, she's here to show off her high-flying, striking and submissions.
First Round Match: Kay Lee Ray vs. Princessa Sugehit
Good first match, lots of lucha spots, fast-paced counters. They bust out the Gorybomb counter into code red like a minute in

Lots of back and forth with Suge wanting to go to the air, and even though Kay can fly she can't hang so she slows Suge down with brutal strikes. Kay hits a really weird running flatline but rolls it into the Coji Cluth but then she randomly breaks it for a boot to the head smh. Suge comes back with the around the world rolling pin, before two head-kicks for two. But she takes too long to follow up with another move which allows Kay to his the awesome widow's peak for two. Senton misses and Suge locks on the armbar for the win. **
Venessa Borne ~ Former PHX Suns dancer, and Cardinals cheerleader. She says she should be here and wants to be the best. She wants to be more than someone on the sidelines.
Serena Deeb ~ She says she got a chance here in 2010, but it was cut a lot shorter due to her alcoholic addiction. She calls this tournament a "Redemption" And will work harder than anyone to show her journey.
First Round Match: Serena Deeb vs. Vanessa Borne
Deeb does a solid job leading the match, Venessa is still really brand new, but as a lot of the basics down. And with her athletic dancer background, she picks up the bumping aspect. She takes over with a headbutt, DAT SAMOAN BACKGROUND! Lots of striking as she works the head, Deeb fights back with strikes, Borne avoids a spear and Deeb takes a nasty bump into the corner that allows Borne to hit a swinging neckbreaker for two. Borne follows up with a Samoan drop but only gets two again, she begins losing focus which allows Deeb to hit the spear for the win. **
Zeda ~ Says she has bullied all her life, and never had that "Superhero" to look up to. So, she took up Martial arts to be her own hero. She's not afraid to take a punch or kick.
SHAYNA "THE QUEEN OF SPADES" BASZLER ~ Been fighting in MMA for 16 years, and for 10 of those years she was ranked in the top 10. Her style has been developed over a long career in MMA, and nothing will change now that she's here. And everyone will find out why she's a LEGIT BADASS!
First Round Match: Shayna Baszler vs. Zeda
SHAYNA REFUSES THE HANDSHAKE BECAUSE FUCK THAT RESPECT SHIT! They immediately go into trading holds and pretty much tread this as an MMA match. BRUH! This Zeda girl is pretty meh, but she's got an ASS HOLY SHIT! SHYNA COUNTERS A FRONT CHOKE AND INTO A SUPLEX BUT IN MID-AIR FLIPS HER OVER AND CHOKES HER OUT!!!!! BAE-SZLER!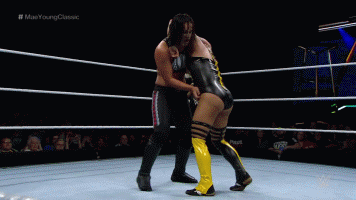 Jazzy Gabert ~ She's from Germany and had to fight hard for where she is now. When she steps into the ring, she's a different person. She wants the fight and wants to bring total destruction.
Abby Laith ~ She calls Mae Young her inspiration, and that's why she uses Mae Alligator rollup to win her matches. She's the girl that won't back down, she has a strike based style and will do whatever it takes to win. This is her dream.
First Round Match: Abby Laith vs. Jazzy Gabert
Fuckin awesome David/Goliath opening minute, Abby comes right out the gate throwing bombs but Jazzy just shoves her off and throws her around it's great, Abby takes some good looking bumps. Jazzy locking in this nasty looking hold, IDK what it's called but it's like she uses Punk's anaconda vice, but uses Abby's arm to also choke herself out. Nice head and neck control by Jazzy, which also INCLUDES A NASTY RIPCORD ELBOW! But she gets too caught up in the moment, and half-ass goes for the pin, that allows Abby to kick out and mount a comeback. Lots of kicks, to break Jazzy down for the senton splash for two. BUT JAZZY COMES BACK WITH A LARIAT AND GROUND AND POUND! She goes for a gory bomb special, but Abby counters into the Mae Young rollup for the upset. **1/2