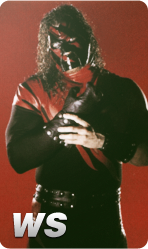 Well-Known Member

Joined

May 11, 2010
Messages

23,057
Reaction score

72
Points

48
Location
Favorite Wrestler
Favorite Wrestler
Favorite Wrestler
Favorite Wrestler
Favorite Wrestler
Favorite Wrestler
I have been to quite a few funerals already in my lifetime, more than I thought I would at my age. What I always found interesting was the songs that people selected to play at funerals which reflect the type of person that they were. Most of the time for me the songs make sense and I can understand why they were selected.
Because of the amount of funerals I have been to I have thought about what songs I would want played at my funeral. Normally there are three, one when people enter, one that plays during a slideshow of pictures and one when people leave.
They would be:
[youtube]b-7c4VNGOgU[/youtube]
Cat Stevens - Father and Son
His voice is so haunting and I am a huge fan of his music. He has so many great songs and it was tough to pick which one I would want played. I would have this played when everyone is entering the funeral.
[youtube]dipFMJckZOM[/youtube]
Don McLean - Vincent
He has a beautifully smooth voice and his lyrics are brilliant. He is singing about my favourite painter and my favourite piece of art (shown in my avatar). This would be played whilst pictures of me are being shown, a slideshow always gets shown and this song will have people crying
[youtube]barLaHrtvoM[/youtube]
Journey - Don't Stop Believing
I love this song, great vocal performance by Steve Perry and the beat is my kind of thing. I like 80's rock bands. This would play at the end as an upbeat song to end the thing.
Odd topic yes but what three songs would you want played at your funeral.