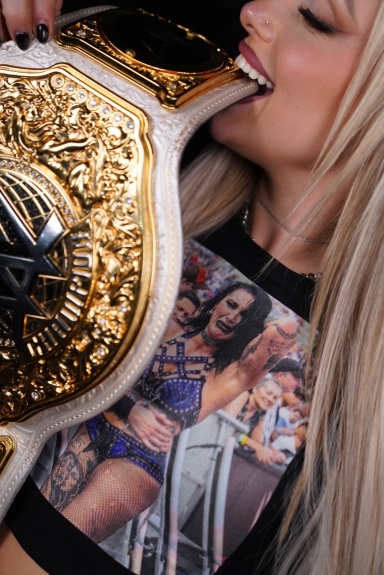 Jun 28, 2010
54,474
3,227
113
33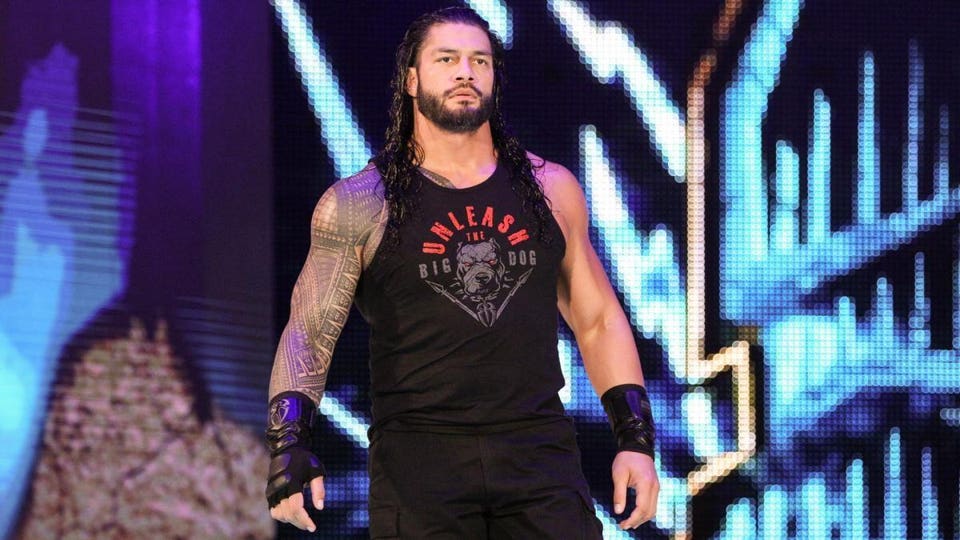 WWE Raw Just Drew Its Lowest Viewership Ever, But Blame Cable News, Not Roman Reigns
WWE's product has seen better days creatively, depending on what you're into. Last night on Raw, Bayley and Sasha Banks' feud continued to be held up in low-rent therapy, Kevin Owens was held up in Kurt Angle's office one week after being locked in a portable toilet and the WWE Universal Championship continues to be held up in abeyance.

After the mostly talented, but criminally unfunny, Seth Rollins used a bestiality joke to entice fans to tune into his main event match against Drew McIntyre—as part of an hour where viewership declined to a

putrid 2.320 million

—it actually makes sense to blame Raw's content for driving away viewers.

Still, that's not exactly how viewership works in WWE. Raw's viewership is cyclical, and unless your name is John Cena or Brock Lesnar (sometimes), no one current WWE Superstar can consistently impact viewership. Only seasons do.

Raw trends upward from January to March during WrestleMania season; takes a dive from April to June during the NBA and Stanley Cup Playoffs; trends back up in July and August with no competition from sports during the summer and comes crashing back down to earth from September to December during football season.

So when Raw drew its lowest viewership ever during a non-holiday episode in the dead of summer, this should be cause for concern. But for this specific night, it's really not. Not yet, at least.

As noted in my "

News and Notes"

column from Monday night, Raw saw stiff competition from coverage of President Trump's announcement of the new Supreme Court Justice nominee, or SCOTUS for short.

The announcement of Brett Kavanaugh being named the new Supreme Court Justice, in place of retiring Justice Anthony Kennedy, immediately became a No. 1 trending topic in the world. Press conferences for the news, which had been built up for weeks, aired on all major networks and each delivered healthy numbers.

Deadline

described the night as being "dominated by Donald Trump's SCOTUS Press Conference," with early numbers reporting Fox's coverage garnering 1.74 million views, CBS with 3.15 million, NBC with 4.83 million and ABC with 5.42 million viewers tuning into the 9pm announcement.

In fact, the bleeding only continued for WWE as

The Bachelorette

, which airs head-to-head against Raw, won the night due to ABC's massive lead-in audience, peaking at a whopping 5.82 million viewers.

WWE's previous worst-viewership-ever episode came under similar circumstances at the hands of Trump, but this time it was for the first presidential debate, which was the

most-watched debate in United States history

with a staggering 80 million viewers. That night, the September 26 episode of Raw drew

2.478 million viewers

.

President Donald Trump shakes hands with Judge Brett Kavanaugh his Supreme Court nominee, in the East Room of the White House, Monday, July 9, 2018, in Washington. (AP Photo/Alex Brandon)

Cable news has been a huge beneficiary in the tumultuous era of President Donald Trump. Since his candidacy picked up steam in 2016, Fox News has

claimed the top spot

as the most-viewed channel on cable TV with MSNBC not too far behind.

In a fitting, almost ironic, twist, the previous king of Cable—pre-Trump—

was USA Network

, bolstered by Raw's massive weekly ratings.

Raw should fully expect to rebound for the Extreme Rules fallout show and official kickoff on the road to SummerSlam. And while Raw's viewership presumably has nowhere to go but up, another underwhelming rating might point to problems beyond stiff competition from cable news.

Alfred is a contributor to Forbes Sports Money. Follow him on Twitter @ThisIsNasty, Instagram @Akonuwa and LIKE him on Facebook.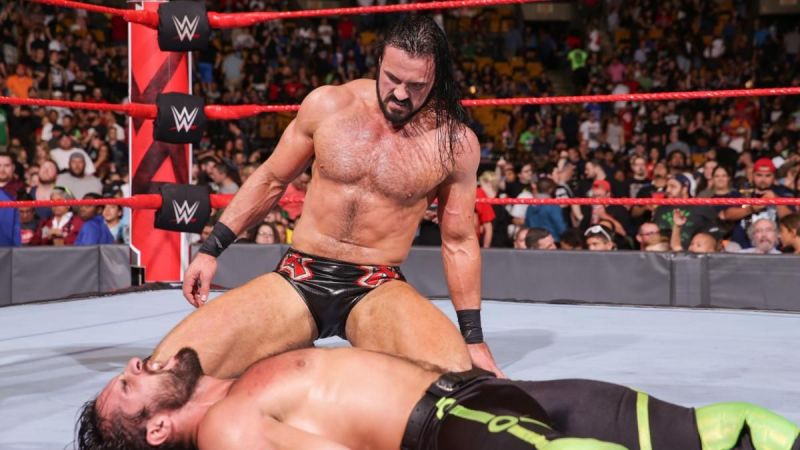 Monday Night Raw Viewership Hits All-Time Low
What's the story?
Monday Night Raw's viewership has generated low numbers in recent weeks, but this week's episode hit an all-time low record.

The July 9 edition of Raw averaged 2.470 million viewers, the lowest viewership average in the history of the program.

In case you didn't know...

The show kicked off with

Roman Reign

s and Bobby Lashley brawling in and out of the ring and featured Seth Rollins vs. Drew McIntyre in the main event.

Other big moments from the show were the continuation of Sasha Banks and Bayley counselling segments and the reveal of Ronda Rousey as an additional pre-order bonus for WWE 2K19.

The heart of the matter

The following is the hourly breakdown of the July 9 edition of Raw:

Hour one: 2.582 million

Hour two: 2.508 millionHour three: 2.320 million

Despite the lack of competition, the viewership for this week's show set the new record for the lowest viewed Raw in the history of its broadcast.

The previous record for the lowest viewed Raw episode took place on September 26, 2016 - an episode up against Monday Night Football and the U.S. Presidential debate between Hillary Clinton and Donald Trump.

Raw was second in the ratings Monday night but faced no significant competition from cable and national broadcasts.

What's next?

Raw's viewership has always had a history of decreasing just before a pay-per-view, but to do so while setting an all-time low record says a lot about the current state of the product.

The post-Extreme Rules episode will more than likely get a bump in viewers, but their decline in ratings is astonishing considering how much money they secured during their TV contract negotiations with NBC Universal.

Given the trend in numbers for the show, Raw could see an even bigger decline once Football season resumes.

Follow Sportskeeda for the latest WWE news, rumors and all other wrestling news.