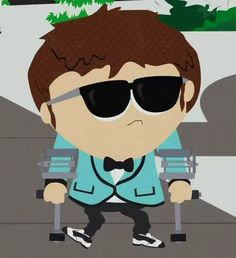 Main Event Messiah

Joined

Feb 1, 2012
Messages

10,100
Reaction score

361
Points

83
Age

35
Favorite Wrestler
Favorite Wrestler
Favorite Wrestler
Favorite Wrestler
Favorite Wrestler
Favorite Wrestler
Favorite Sports Team
Favorite Sports Team
Favorite Sports Team
Favorite Sports Team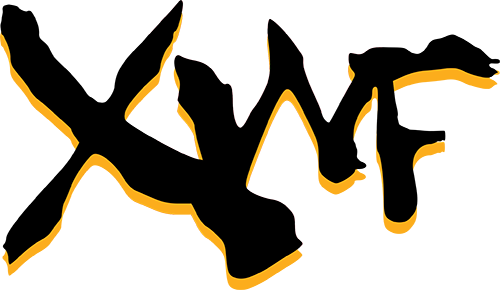 "The Franchise" Steve Sanders

CHARACTER INFORMATION
NAME: Steve Sanders
NICKNAMES: The Franchise, The Savior Of Wrestling
DATE OF BIRTH: March 13, 1981
HEIGHT: 6'3
WEIGHT: 230 lbs
PRO DEBUT: March 2nd, 199
HOMETOWN: Cincinnati, Ohio
TWITTER: @saviorofxwf

CHARACTER DESCRIPTION
GIMMICK:​
Steve Sanders has always been the cocky funny guy that always found a way to insult anyone and everyone who crosses his path. He is very business-oriented, straight to the point and will do whatever it takes to reach the top. The man himself thrives in the spotlight. It's like a rush to him. With his massive amounts of years in the business. He has learned to rely on his cunning, wit and most importantly his experience. The Franchise feels like he one of the last people who truly value the old essence of the business. He feels the fans, the world of wrestling and even the people he came up in the business have turned their back on him. The Franchise has carried the ball for a lot of companies and in return, he feels like he isn't respected for his contributions to the business. He knows he is of a dying breed of performers. While the business has shifted in the latter years of his career, unlike his peers he has adapted to the change like a chameleon.
As we enter the new decade, Steve feels like a relic in place to cleanse the wrestling world of its ineffective new guards. The Savior as he dubs himself has managed to go against the grain. Most people's torches have burned out. His has remained lit and he doesn't seem to be burning out or fading away.
ALIGNMENT: Heel/Tweener
CATCHPHRASE(S): "Time for you to experience the ending credits."
"You have just been Franchised"

CHARACTER REPRESENTATIVE
PICTURE BASE: Jon Moxley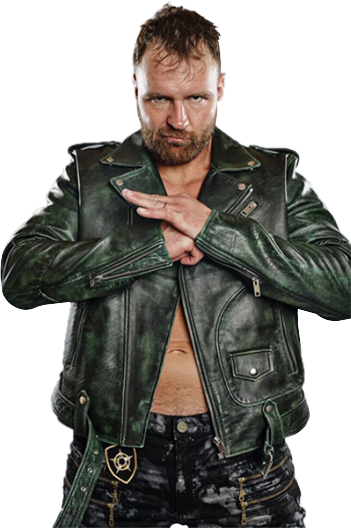 IN WRESTLING
WRESTLING STYLE: Highflyer, catch wrestling, brawl, technical, hardcore, MMA
WRESTLING ABILITIES:
Speed: 4
Technical: 5
Power: 5
Brawling: 5
Charisma: 5
TAUNTS
Steve Sanders raises his arms outward like he is a god.
Strikes:
punches
kicks
STANDING
german suplex
belly to belly suplex
cradle ddt
spinebuster
backflip kick
step up enziguri
ddt
jumping enziguri
butterfly suplex
swinging ddt
sleeper suplex
multiple german suplex
suicide tornado ddt
Tragic End (Pele' Kick)
GROUND
The Sands Of Time (a modified version of the famous Sharpshooter from the Hart Family, he sits back further on the back, while applying an ankle lock to one of the legs while pulling both legs up)
The Prophecy Foretold (Rings of saturn)
CORNER
corner waterwheel slam
ROPE/SPRINGBOARD/DIVE
no hands twisting somersault plancha
space flying tigersault
APRON
apron tornado ddt
DIVING
flying clothesline
dropkick
clothesline
RUNNING
running inverted death valley driver
the codebreaker
TAG TEAM
N/A
SIGNATURE
The Sanders Effect
: blackout ddt
Humanity's End
: dirty deeds
FINISHER
The Ending Credits
: A secret move normally Sanders never used but is bringing out. The move can be performed in every possible way. Great counter moves, off the top rope, of a reversal, and Sanders ace in the hole. [Diamond Cutter]
Lesson in Eschatology
: reverse Burning Hammer
SUPER FINISHER
The Chosen One:
(superkick) Over years of trying to find ways to make this move more effective, Sanders modified the move to focus the impact into the throat, knocking the wind out of him possibility knocking the person out to provide an easy win. Dangerous move due to the fact he can perform it at any time and no need for a setup.​
Note: Most of his moves can be used in different areas. This will move list will be updated as his career progresses.

CHARACTER HISTORY​
He's you're a typical child from the eighties, who were apart of a breed of children that would be the last along with the 90's kids who played in the street. Nowadays, society is coddled and have their faces glued to electronics. They aren't able to change a tire, likely dunno how to ride a bike. Place them locked in a room with a rotary phone and a TV with rabbit ears and they'd be clueless. Edward Beatty was a four-sport child, basketball, hockey, swimming, and wrestling. This made him popular. He never imagined he would be making his living as a wrestler. As he progressed through life with no real special events, aside from his friendship with Kevin Putteet who would eventually follow Edward into wrestling. Edward met a man named Jim Rumple as he attended an indy event in Chicago which he traveled to the show to meet people to train him. He found his man in Jim Rumple.
Jim who went by the ring name was Justyn Sayne, had talked for hours with Edward and came to the conclusion that they both had what each other needed to get where they wanted. After agreeing to take him on and train him off to Red Deer, Canada they went. The training was intense being the man towered over Edward coming in at 6'7 and three hundred and twenty-five pounds. It was this kind of training that forced Edward to begin the development of his wrestling style. He wouldn't have wanted to have this training any other way. He came up with the Steve Sanders moniker and started doing indy shows in 1999.

​
Edward made it to SCW, where Kevin got brought in by Edward, and sooner than later, they split paths and Cecil came in, with Kevin as they braved the path of wrestling alone. Edward was caught up in his fame, not worried about nobody but himself, it went to his head. I guess that happens to somebody with such natural raw talent in the ring. Edward made it even bigger by the time he reached The Colosseum in 2001. Steve Sanders started to become bigger than Kevin and them opting to leave them alone. The fame, the spotlight had gone to Steve's head. a year later, in 2002, his friend Jim Rumple brought Edward to Brandon Harwell of Imperia, and Edward has been snapped back to the reality of life that he shouldn't be the way he was. And been including his friends more often. Edward returned to wrestling, and finally, Kevin and Cecil been reunited with Edward, who took this time, to be with Imperia for two solid years, which was in a professional UFC setting, the fights were real, and the injuries more real. Steve and company left in late 2003 when Imperia closed, and Steve has been working indy shows since, but picked up a contract offer from LAW once again, and went on to claim the LAW Elite Championship, and was royally screwed and fired, but kept the LAW Elite Championship.
The Chosen One weaved in and out retirement, making brief stops in GWA and NEW until finally, he came back to PWF, but due to some unforeseen personal events, he had to exit the company. Upon his return, he opted to save the wrestling, Again. After teaming up with his fellow comrades, the Anti-Establishment, Steve Sanders was seriously injured by Halfbreed. The Chosen One rehabbed his injuries and vowed to come back to be the "end" as we know it. He returned to Shockvalue in October of 2012, to stalk his prey. Before revealing himself on October 16th, 2012 and took out Halfbreed, followed by clearing out most of the establishment before his contract expired and he chose not to renew his contract with Pulse.
​
During that time, his friendship with Kevin ended. Meanwhile, The Chosen One just kept training to remain in shape, until the time was right. He re-debuted when The Colosseum reopened its doors to have it's 2014 Lord of The Colosseum, it's been ten years since a Colosseum event has been held. Sanders drew the legendary Alpha Hapf going under his legal name Keith Brand, supposedly a washed-up old fart. Sanders and he met, and it would appear Sanders was gaining the upper hand until the man known as Buzzkiller appeared, and interfered in the match costing Sanders the match and Branding Hapf.
Meanwhile, Justice granted Sanders a chance at redemption against Buzzkiller. Night two of LOTC 2014 was the night, and Sanders took it to BK, just to only be beaten and almost ending up like Jesus. Meanwhile, it would appear the public prodding of Justin Sellers over the years finally got the big man's attention. LOTC 2014, night three it was Sellers Vs Sanders I: Loser Leaves The Colosseum. For good. Sanders took him to the task and defeated the big man, his old mentor in the middle of the ring. Also, in the meantime stealing his Colosseum World Heavyweight Championship. In the meantime, Julia Hill was looking at Sanders long and hard, as her future. 2014 Hall Of Fame rolls around, and it is revealed...Julia Hill uses her power and dubs Steve Sanders as her "Chosen One" and The Colosseum World Heavyweight Champion.
Bodie Styles takes offense and a brawl breaks out at the HOF, with the headline reading: Styles Vs Sanders: Summer Spectacular 2014 Night Three for The Colosseum World Heavyweight Championship. In the meantime, Hill and Sanders revealed that they will be joining forces with a stable called "The Regime". It's members grew fast, Jason Dyers, Menace, Cecil, Wakki, Alpha Hapf, Defiance, Syn, Buzzkiller. During this time, Buzzkiller was accidentally murdered. And Sanders grabbed The Colosseum by the throat, going on to have classic matches against Chris Velmont and Dan Forge during TheLethal Lottery Tag Tourney. Sanders was tagged up with Jason Dyers, which saw Sanders go up against Bodie Styles night two...which Sanders ending up winning. The Chosen One was pitted against Bodie Styles in a fight for the WH title and the rights to "The Chosen One" name, which on that fateful night, 85 days in as Champion, Sanders was defeated. He decided to gracefully let his contract with The Colossuem expire. Not renewing it. Though he had exited the ring for a time. He maintained a positive image despite being out of the spotlight. The landscape of the business has been changing while he was away. It often didn't sit well with Steve as he watched it unfold. People not having to put in the same work he did to get where he is at. As the new decade of 2020 approached, he was offered something he couldn't refuse. The chance to right the wrongs of the future with the teaching of the past...
XWF CHAMPIONSHIPS HELD
N/A
OTHER CHAMPIONSHIPS HELD
DDWL World Championship (Retired/Last Holder)
SCW World Championship
SCW Tag Team Championship W/ Kevin "The Bull" Putteet
GWA Endurance Champion (Retired/Last Holder)
The Colossuem Television Championship
The Colossuem Undisputed World Championship
LAW Elite Championship (Retired/Last Holder)
IWF United States Championship
IWF World Champion
1999 DDWL Royal Rumble Winner
ICW World Heavyweight Champion
ICW World Tag Team Champion /w Kevin "The Bull" Putteet
New Era Wrestling Television Championship
Awards:
GWA Feud Of The Month May 2005 w/ Trunks
GWA Match of the month May 2005:
Sanders Vs Trunks: Cage Match
IWF Most Hated 2003
IWF Most Overrated 2003
Intense Wrestling Federation Hall Of Fame Class 2002
PRIOR INJURIES
Broken Arm 2003

ENTRANCE INFORMATION
ENTRANCE MUSIC: Monster by Skillet

REGULAR ENTRANCE DESCRIPTION
The lights dim down as the guitar riff starts to strum throughout the arena. As the words creep throughout the PA system into the arena. The words seemingly fading in from different parts of the arena.
The drums kick in as the lights blast on as Sanders is standing there with his back to everyone, his arms slowly rising up away from his body stopping at their full peak. He flips his fingers inward to signal to the crowd and those who watch him bask in his glory. Drink in the greatest performer in any of the last two decades. He spins around on his pivot, his arms now falling to the side. The face of Sanders carries a smug expression. He rests on the stage for a moment looking straight ahead and then around the arena, maintaining his smirk. The announcer starts speaking.​
Reina de la Cruz:
"From Cincinnati, Ohio weighing in at 230 pounds... he is the Savior Of XWF, it's none other than "The Franchise" Steve Sanders!
He starts to walk down the ramp after the introduction, not willing to slap any fan's hands, the veteran is sporting a black leather jacket, with no shirt underneath. The pants are black jeans with some wrestling boots on. The man doesn't stop rolling into the ring as he approaches ringside. He pops up, walking to the middle of the ring as he extends his arms again as if he a gift from the gods to wrestling. As the music keeps playing, he lowers his arms to his side looking around the ring.
The Main Event Messiah stands there removing his jacket and throwing out to ringside, as his ice-cold blue eyes never left the entrance ramp he just traveled down. The Franchise stands there until the music shuts off.

CHAMPION ENTRANCE DESCRIPTION
TBA

TAG TEAM ENTRANCE DESCRIPTION
N/A

MANAGER INFORMATION
N/A

YOUR INFORMATION
NAME: Edward Beatty
AGE: 35
EXPERIENCE: 12 Years
PREFERRED METHOD OF CONTACT: PM or Facebook

Last edited: