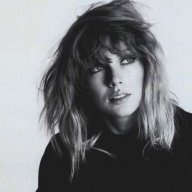 Jun 6, 2011
10,035
124
63
30
The inhabitants of Punksville have awoken to a startling surprise this morning, as the body of The Linebacker was found in a bath tub along with a toaster. Normally this would be written off as suicide if not for the note found next to the tub...

"One down, eight to go. Watch your backs morons, we're coming for each and every one of you!"

Time is not of the essence here. We need to track these killers down and fast. Who were they?

Swinny
Bad News Punk
Champagne Charlie
Wang Chung
Blissful Memories
Chaka Krim
Stratusfaction Guaranteed
Raging Beauty
Sabretooth
Starlight

[HR][/HR]

Okay, post in the thread any speculation and who you think the killers are. Only one nomination per round so make it count. Anyone is free to comment and speculate but only those in the game will have their votes counted. I'll give this first one some time to get the ball rolling.
Last edited by a moderator: