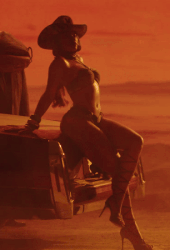 Feb 23, 2015
3,776
1,067
113
31
http://www.prowrestlingsheet.com/james-storm-leaves-impact-speech-video/#.WgUpCNCnHIU
After fifteen years with the company, James Storm is saying goodbye to Impact Wrestling — and the wrestler thanked Dixie Carter during his farewell speech at tonight's TV taping.


Sources with direct knowledge tell us Storm's exit is legit. We're told he recently made the decision to depart when his next contract option came around for multiple reasons.

During his goodbye speech at the TV taping in Ottawa on Thursday, The Cowboy thanked the fans for their support. He also thanked Dixie Carter, Jeff Jarrett and Bob Ryder — but not Anthem Sports.

Sources tell us Storm is free to negotiate elsewhere starting tomorrow, but right now there's no current word on his plans for the future.
Thank you Storm for the great memories with Beer Money, and AMW. Storm is the last of the old guard from TNA and I'm shocked it took him this long to realize is was time for that old Cowboy to find a new journey to go on. Remember he was working NXT shows what a few years ago and I was saying back then stay with NXT and move up to the Main Roster, because I felt their was nothing for him coming back to TNA. He came back and my fears happened for him and he was doing nothing worthwhile even with the AAA/Impact short feud and the feud he had with EC3 for a few months. Where ever he goes whether WWE still has interests in him, he'll be successful I think a new home will be great for him and he's probably one of the most realist Wrestlers in the business. The way he talks, the way he acts isn't something he playing up.​