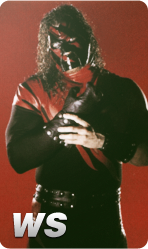 Well-Known Member

Joined

May 11, 2010
Messages

23,057
Reaction score

72
Points

48
Location
Favorite Wrestler
Favorite Wrestler
Favorite Wrestler
Favorite Wrestler
Favorite Wrestler
Favorite Wrestler
There is a chance that when NCIS Season 8 starts filming that some of the main stars won't be part of the cast anymore. Contract negotiations are still continuing between CBS and the stars since they believe that they are being underpaid and from the sounds of it they are. Reportedly some of them are getting less than $100k an episode which is low for one of the top rating programs on television which has had seven successful seasons and gets higher ratings each season.

It seems like Michael Weatherly and Sean Murray are the only two left to sign on. Hopefully they can get something worked out and stay with the show as it wouldn't be the same with those two gone. NCIS did well to change over from Kate to Ziva as that was a smooth tranistion and they didn't replace like with like and that was a great move.

I personally think that in the end CBS won't want to let them go and will get a contract worked out which will be sufficient for the other actors.