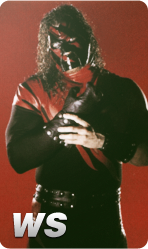 Well-Known Member

Joined

May 11, 2010
Messages

23,057
Reaction score

72
Points

48
Location
Favorite Wrestler
Favorite Wrestler
Favorite Wrestler
Favorite Wrestler
Favorite Wrestler
Favorite Wrestler
If you could bring back one cancelled television show which one would you choose? Try to keep it recent though because for example it wouldn't make sense to bring back The Cosby Show since they would all be too old or bring back Different Strokes since two of the main characters are dead.

For me I would be torn between two shows. Firstly, My Name Is Earl. The show ran for four seasons and was suddenly cancelled after the fourth. The fourth season even ended on To Be Continued so obviously it was very unexpected by the crew. There was still so many stories left in that show and it could easily have ran for another four seasons. The list had over 200 items and they kept adding more so there was plenty to go on. Plus we need to find out who Earl Jrs real dad is.

The other would be Reno 911! Hilarious comedy which was cancelled after six seasons. One of the funniest shows on television and it just didn't get old. Only ran for 87 episodes and there was easily a few more seasons in it especially since they altered the cast slightly in the last season.

What show would you want to bring back?