Burn It Down!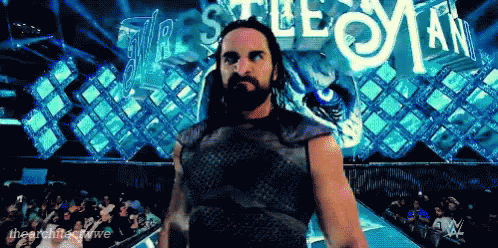 The Top 25 Matches
of Seth Rollins' Career
​
So, I had some free time on my hands this month. I thought I'd undertake a project of sorts. I've never done a whole lot of match reviewing. I've dropped a few here and there, but they're random and mostly a thing that I would do when bored. So, I figured I'd try my hand at doing some more in depth reviewing. In this case, by watching a bunch of a wrestler's best matches and compiling a list of their 25 greatest. Or at least, the 25 best in my opinion.
Why Seth Rollins? Well, that's a great question. He's kind of a polarizing figure among the IWC. Lots of people love him, it seems, but there are a good few detractors out there. Beyond that, I've gathered that some people just outright hate him. I'm a fan of Rollins, myself though I do understand where the criticisms of him come from. Since we're getting ready to watch him square off with Brock Lesnar for the Universal Championship at WrestleMania 35, I thought he'd be a great pick to take a look at in preparation for the biggest match of his WWE career so far.
Like I said, I don't do a whole lot of reviewing, and after this, some of you may hope I never do it again. I think it's important to point out that above all else, what I value in wrestling is entertainment. I'm the kind of person to rate Goldberg vs. Lesnar from WrestleMania highly just because it was an awesome match to watch. The only thing I need to rate a match highly is to be thoroughly entertained by it. On top of that, I am a fan of technical wrestlers, cruiserweights, brawlers, spot monkeys and crash dummies. It is possible for me to enjoy any kind of match. I don't hate any matches because they lack a big spot, or because they lack psychology. And on the flip side, I can love a match that is nothing but stunts or chain wrestling. Basically, I just don't have much a criteria for how I rate matches other than my personal enjoyment. But, for the sake of this, I will say that I tried to rank these matches based on a few things… How good the match was, how good Seth Rollins in particular was, and the significance of the match as a whole.
Now, I'm getting this started a little late. My hope was to wrap this up before Rollins wrestles Lesnar at Mania and I'm still going to do that, unless there are any major objections. That means we're going to need to do a few matches a day and I intend to post the top match(es) the day of the show. Hopefully you'll all be down for the ride. If this goes down well I think I'll definitely be open to do more of these for other wrestlers. I already have a few mind that I'd like to tackle. But, enough of that. I will kick off the countdown later today!