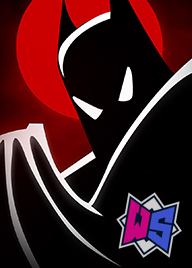 Super Moderator

Dec 23, 2011
29,111
5,580
113
23
Spiderman is supposedly happening just before Infinity Wars.

Also, unless all movies in phase 4 are not before Thanos.....Marvel already spoiled who goes and who stayed.
I could be fine with Spider-man happening before Infinity War, but I'd rather it not tbh though with the time skip it would def be easier for them to do it that way. As far as the future, they've said the phase system is done so I'm expecting more standalone movies on a small scale with maybe some team-ups here or there.
I don't think they've officially confirmed other movies after Spider-Man, at least not with any tentative release dates so all are subject to being changed or canceled, but this is what I'm expecting:
Guardians Vol. 3 with FAT Thor
Black Widow, supposedly they've already got a script and a director gotta be prequel I'm assuming at this point
Black Panther and Doctor Strange 2 gotta be all but confirmed at this point, would be disappointed if they didn't.
Ant-Man 3 seems like a fair bet too
Other than that I think they've got the door wide open for anyone that survived Endgame, plus all the new Fox properties as well. Personally want a good Fantastic Four movie for once before we get to X-Men but who knows if that's possible at this point.