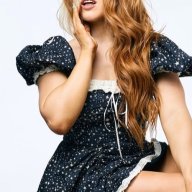 May 22, 2011
14,464
325
83
43
High Enough by Damn Yankees

This was the first single from Damn Yankees, who were a supergroup that included Jack Blades from Night Ranger, Tommy Shaw from Styx, and Ted Nugent. In our interview with Jack Blades, he explained: "'High Enough' was about how you love someone so much and you just don't want to scare them away. And it's like, do I take the next step? And then she freaks out when you go, 'I love you.' And it's like, 'What!?!? I'm outta here!' And you're, 'Wait a minute! Come back!' But then the girl comes back, because in the bridge it's, (singing) 'The next thing I remember I was running back for more.' You know how you get scared at first when you fall in love, and everybody freaks out, and that can't be right. And then you go, Wait a minute, this is great, let's forget about the past. Can you fly me over yesterday? Can you take me high enough to fly me over yesterday?"
Explaining how they came up with this song, Blades told us: "I was downstairs at Tommy Shaw's flat in New York City. We were all sitting around and I'm doing laundry down in the basement, because I had just gotten to his place, and I'm just singing, 'I don't want to hear about it anymore, it's a shame I've got to live without you anymore.' Tommy's like, 'Hey, what's that?' And I said, 'I don't know. Just something I'm singing around with.' 'That sounds great.' So I went upstairs and we started banging around on a piano, and then we switched over to guitars, and then in about a half hour we'd written the whole song 'High Enough.' So in that case the melody and the words came before anything else. That got us to finish the rest of the song. That spurred us on."
When you think of Jack Blades, Tommy Shaw and Ted Nugent, you probably picture them on stage or in the studio, but long before they get there, they have to write the songs. And according to Blades, this skill takes a certain gift. "It's not something that's really cool, or something that's really a big thing, it's just something that happens that I do. Like I drive a car – except I come up with rhymes," he said. "I don't look at it as anything special. It's just how I've been all my life, so I don't see it as something really unique and amazing, because it's just what I do. Half the time it is like you're like channeling something. When you sit down and write a song, it's almost like you're channeling a higher power, whom I choose, of course, to call God, (laughing) but other people would choose to call it whatever. And I just don't know where else that kind of stuff can come from. But just to be able to sit back and be quiet and muse, and all of the sudden you start writing down things. You've gotta be channeling something from somewhere else."
Ted Nugent is known for his manic energy on stage and highly opinionated personality. In the wrong band, he would be combustible, but Damn Yankees was a good fit. Blades explains: "Ted is a blast, he is so much fun. I produced Ted's last album. Ted is Ted, man, you don't want to calm any of that down. With the Damn Yankees, that's really fun, because there were no egos there, nobody was trying to outdo the other guy or anything like that. All we ever wanted to do was be the best that we could be, and we just got together and wrote all those songs, and then got up on stage and started playing, and let Ted do his Ted thing. I wouldn't want Ted to calm down one bit."
[YOUTUBE]RLetxDAiHKk[/YOUTUBE]

vs

Wait by White Lion

"Wait" is a song recorded by White Lion and written by White Lion vocalist Mike Tramp and guitarist Vito Bratta. It was the lead single from their second album, Pride. It is well known for its guitar solo at the 2:15 mark.[citation needed]

The single was released on June 1, 1987, but did not chart until February 1988, around the time the band filmed their Live in New York concert for MTV. In May 1988, "Wait" finally cracked the top 10 in the US, due in no small part to MTV airing the "Wait" music video in regular rotation—nearly seven months after the single's release. The song peaked at #8[1] and also charted at #48 in Canada and #88 in the UK.

The song features a music video and was also re-recorded in 1999 on the album Remembering White Lion (also released as "Last Roar" in 2004) and a live version was released in 2005 on the live album Rocking the USA. The live version was released as a promo and later iTunes single[2] and also features as a bonus track on the album Return of the Pride.

.
[YOUTUBE]FUL1-cR23do[/YOUTUBE]
​