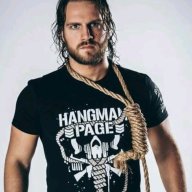 Everybody Wang Chung tonight.
Jan 5, 2012
15,180
216
63
42
Well since from time to time I have to travel for my job taking my delinquents to court and this week I had a 10 hour drive on Tuesday (round trip). My co worker was sending text messages back and forth with a friend of his quoting one movie back and forth it got me to thinking. Knowing the
movie
fiends that we have here at Pulse I think we could do the same thing. I also was just quoting American Pie movies earlier in the chat box and thought why couldn't we do this in a thread?
Here is what we do. We start off with a random quote and someone else throws out another quote from the same movie and we continue it for at least one day. Then the next day we start a new movie. So for example:
I would enter the quote:
then Fuji would respond:
Booty would respond:
"Pan down we want bush, we've got bush, we've got bush."
All quotes came from the movie Revenge of the Nerds.
Make sense, I will start off the more that join the merrier and anyone can start the next days movie quotes. Just name the film then post a quote.
Movie---Commando​
"You're a funny guy Sully, that's why I am going to kill you last."