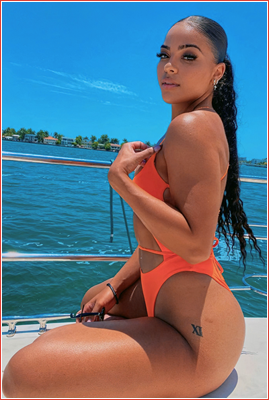 8+24=81

Joined

Dec 3, 2010
Messages

55,346
Reaction score

9,149
Points

115
Location
Favorite Wrestler
So I took all your comments under advistment......................................and I DONT CARE WHAT YOU WANTED TO READ. New decade but like this made more sense, I'll get to 2005 in like 2025 anyway
And let's be honest this will probably not get finished with me trying to be a grown-up lol. Anyway, leggo.
WWF World Heavyweight Champion: The Big Show
WWF Intercontinental Champion: Chris Jericho
WWF Tag Team Champions: The New Age Outlaws
WWF European Champion: Val Venis
WWF Hardcore Champion: Big Bossman
WWF Women's Champion: Miss Kitty
WWF Light Heavyweight Champion: Dwayne Gill
WWF RAW is WAR
January 3rd, 2000
Miami, Florida
The show opens with the Rock coming out, "Finally......The Rock has come back.......HOME!" Home of the Maimi Dolphins, home of Ziggy Marley. He then introduces his family, which are the Millions....and Millions of Rock fans. He says seeing how this is the first Millenium RAW, and seeing how he's surrounded by the people of Maimi and he is the People's champion. He wants to answer the historians 1000 years from now, as they ask what the sound encompassing this 1000 years was, and it was the sound of the people chanting The Rock's name. And seeing how this is a new Millenium, he has 1 resolution. He will simply be the best WWF champion there ever was, but before he does that he has 1 issue. Mick Foley, Rock says he realizes he gave 15 years to this business, and the way he was put out of the WWF was the biggest pile of monkey crap The Rock has ever seen. Speaking of monkey crap, if Triple H has a shred of hair on his ass, then he will come out and go one on one with The Great One so that this Brahma Bull can take his horns, shine them up real nice, TURN THEM SUMBITCHES SIDEWAYS AND STICK THEM STRAIGHT UP HIS CANDY ASS. Triple H and Stephanie come out onto the stage (Sidebar, god I missed my time) Crowd begin chanting "ASSHOLE" Hunter says he passed an old lady in the back and she wants her jacket back (Mocking Rocks' fly ass leopard jacket) He says there is nothing more that he would want than to walk down there and beat his ass in front of his hometown, his fans, and his "family" But he's got bigger fish to try though, and Rock brings nothing to the table. He too has a New Years Resolution, its simular to Rocks but his will come true when he goes one-on-one for the WWF title against the Big Show, and he will become the 3x WWF champion. He then tells Rock to not feel left out cause he has a spot for him, he knows how Rock loves to make history. Like last week, the first Pink Slip on a Pole match. So he puts Rock's job on the line again tonight in a handicap match! And to make things fair, if anyone interferes, they'll be fired on the spot. Rock asks who he had in mind........................... IT DOESN'T MATTER WHO HE HAD IN MIND! Triple H says all of Pavlov's dogs barked, so his line worked, he then says seeing how Rock has all this energy he's gonna show Rock first hand who he has in mind. X-Pac and the Outlaws run out and beat Rocky down before Hunter comes down and says first Rock will get his ass kicked, then get his ass fired.
On Smackdown the Pose and the Dudleyz teamed up and laid out the Acolytes.
Before the bell, the Pose comes out onto the stage to watch on.
Too Cool (w/Rikishi) vs. The Dudley Boyz
This is cool, but it's super short can't be any longer than 3 minutes, both teams get some stuff in before the Pose run down and attack Rikishi, which leads to the Acolytes running them off. The Dudleyz goes for the diving headbutt but Rikishi comes in and superkicks Bubba for the DQ. Post-Match: They dance. YEAH!
Backstage: Michael Cole asks the Acolytes why they got involved, Bradshaw says if you wanna start a fight with them, you better stay till it's over. Faarooq says if they had a dollar for every ass they've kicked, they'd both be billionaires and they're gonna take three punk-ass kids and even if they tied one hand behind their back they would still kick their asses.
Cut to Trips and Steph watching, Steph loves the idea and Hunter agrees and says it's fair. Steve Blackman comes in and Hunter tells him he was told to come here. He says he was told to stay out of Kurt's matches, he says if he hits Kane with his kendo stick, he's fired, and he says ok. Blackman leaves and Stephanie asks why Blackman would hit Kane with a kendo stick, and Triple H says because Kurt Angle will be wrestling Kane. Stephanie is not pleased, and H says his second resolution is to end Kurt Angle's winning streak.
During Kurt's entrance, he has a mic, he says many people may think this might be maybe the end of his streak, but tells his fans to fret not. Seeing how HE has the advantage, and it is a handicap match. He says he sees a 7-foot tall bag of muscle who hides behind a mask and does not speak because he lacks integrity and intelligence. He says he definitely has the intensity, but that's only one I. He asks everyone to cheer him on as he beats the heck out of this big lug.
Kane (w/Tori) vs. Kurt Angle
Again short and to the point, Kane dominates for the most part and rookie Kurt bumps well. Steve Blackman comes out and instead hits Kurt with a kendo stick for the DQ. So, Kurt remains undefeated. Kane stalks Blackman to the back.
Backstage: Steph gloats about Kurt being undefeated still. She says if she thought that was tricky, he should wait to see what she's done with the Intercontinental Title.
Steph comes down to the ring, shes has 3 refs and the IC title with her. She says we have quite the dilemma on our hands, who is the IC champion, Chyna? or Chris Jericho? She then plays back the footage of the double pin from last week's SD. She asks both refs involved in the match who they think should be champ, they're split. Also by now both Chyna and Jericho have come out. Steph then names them co-champions and explains that if either loses the belt, they both lose the belt. The Hollys come out, Bob says he doesn't give a rats ass who is champion, he wants his title shot. Chyna says it's her so Steph agrees to the match.
WWF Intercontinental Championship: Chyna (w/Miss Kitty) vs. Hardcore Holly (w/Crash Holly)
Jericho joins commentary and immediately starts ripping Steph. IT'S HAPPENING!
Match sucks, its 2 minutes of nothing. Hardcore grabs the ropes to block a sunset flip, but Jericho punches him in the face to knock him back into the pin. Jericho then picks up the title and leaves.
After the match, Hardcore attacks Crash cause he knows deep down Crash is better than him in every way imaginable.
Backstage: Triple H talks to Bossman and Albert. He says last week wasn't fair, and this week, they'll fight Test and two of his tag team partners. Bossman says he doesn't care and they're gonna do what they do best, kick ass.
Recap of Hunter/Show from last week RAW airs, followed by Show vs. DX from SD.
Backstage: Cole tries to talk to the Big Show but he ignores him.
WWF World Heavyweight Championship: The Big Show vs. Triple H
Hunter has DX and Steph stay on the ramp, this is a good time, it usually is if I'm being honest. Hunter bumps a lot for Show in the early going, until he counters a whip and sends Show into the steps to take over. He targets the head with punches, mostly directed towards the cut on shows head left from SD. Shows comeback is okay, lots of powermoves. He hits the chokeslam but Hunter gets his foot on the ropes on 2. Show out of desperation goes for the big elbow off the middle turnbuckle but that misses, he counters the pedigree so DX run down to distract the ref. Chokeslam is blocked with a low blow, and he follows up with the pedigree for the win. FUCK YEAH! Triple H celebrates with DX, Steph as pyro goes off, green and black confetti and balloons fall from the rafters. TRIPSGOD!
Test comes out for the handicap match, and his partners are...MAE YOUNG AND MOOLAH!

Test, Mae Young & The Fabulous Moolah (w/Mark Henry) vs. Prince Albert & The Big Bossman
NOPE!
Backstage: DX is still celebrating. WOOOOHOOOOOO!
Big Show is seen leaving the arena pissed.
The Acolytes vs. The Mean Street Posse [Acolytes' Hands Tied Behind Their Backs]
Posse attacks them on the stage, this can't be even a minute long before the Dudleyz run out with chairs for the DQ. AWESOME! 5-2 beatdown comments. Dudleyz leaves and the Posse continues the assaults and even whips them with belts.
Backstage: DX is still celebrating, Steph now has the title around her waist and Hunter says he can't wair for her to just have that belt on with nothing else later on. Road Dogg then says the Dudleyz deserves a bonus for what just happens and he agrees.
Part I of "Have a bad day" airs, it doesn't age well it's such a trips/vince comedy skit.
Steel Cage Match: Jeff Hardy (w/Matt Hardy & Terri) vs. Al Snow
Al attacks Matt on the floor, which suckers Jeff in and that allows Al to slam the door into his head. He beats him down before trapping Terri in the cage and chaining the door shut leaving Al, Jeff, and Terri in the cage. This is okay I guess, Jeff keeps me invested due to his insane bumping and Terri's nip.....nevermind. Jeff ends up using Al as a springboard to climb out of the cage to win. Terri is trapped, so Matt comes in with a chair and attacks Al before carrying Terri to safety.
Part II of "Have a bad day" airs
Backstage: The Stooges are talking to the Rock in his dressing room, Jerry tells him good luck, cause they sure are gonna miss him. Rock says nobody's going to miss The Rock, because he's not going anywhere. He says he'll fight the entire crew, and he'll slap the yellow off of all their teeth. He asks who even let them in any way.
Backstage: Triple H is giving DX a pep talk.
Part III of "Have a bad day" airs
Backstage: Rock runs up in DX's dressing room and smacks the shit out of the Outlaws before bailing.
Handicap "You're Fired" Match: D-Generation X vs. The Rock
Hunter announces this is now a NoDq match, so yeah. This is fun like really fun, almost mostly due to the Rock and the crowd getting sucked into Rocks false comebacks before getting cut off. It's like he makes a small comeback, the crowd goes nuts but then as soon as it gets cut off it's like all the air gets sucked out of the building it's quite the something. This goes on a bit long at 9 minutes. Eventually, Foley comes through the crowd with a chair and lays everyone out, which allows Rocky to hit Billy with the Rock bottom for the win.