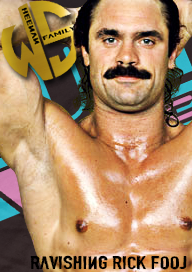 Well-Known Member

Joined

May 21, 2011
Messages

24,979
Reaction score

402
Points

83
Age

41
Favorite Wrestler
Favorite Wrestler
Favorite Wrestler
Favorite Wrestler
Alright punks, all the votes have been tallied and we've put our collective HoF heads together (well, a few of us anyway) and it's time to reveal this years induction into the WP Hall of Fame~!
Ok, are you all calmed down now? Good. Without further delay, here he is, your 2015 WP Hall of Famer....
Champagne Charlie​
A long standing member of the site who used to go by Macho King Trent (and sometimes Macho King Penis), Charlie started out pretty slow here but was eventually given a little responsibility and took it to heart, helping to make our General Discussion section more exciting. He was also very active in the Staff Room (seriously, it was his most active section for months

which never failed in providing us with some laughs. Eventually he admitted his love for both Drake and Randy Orton and somehow that got him promoted to Super Moderator! Yeah, not sure how that happened but it did and the rest, as they so often say, is history. Since taking the reigns in that department, he has been nothing but spectacular and easily one of the most important members on this site. In fact, I would go as far as saying that he has done more for WP over the last year than anyone else, including starting up the monster hit Battle of the Songs competition, which is now in it's second phase. I harp on him a lot, but it's only because I love him like I loved the girls I used to push into the mud in grade school. Ok, maybe not quite that much, I mean, he does love Drake after all, but I DO have a special place in my heart for him and I'm more than happy to welcome him into the Wrestling Punks Hall of Fame!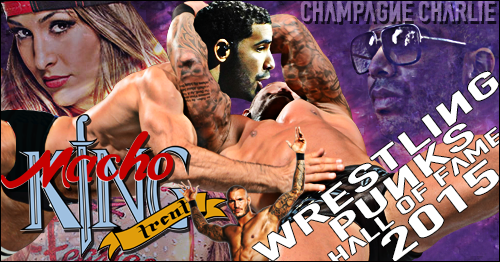 However, we're not done quite yet, as it's now time to give out our second WP Hall of Fame Legacy Award. For those of you that aren't aware of what this is, it's basically a way to honour those of us who helped get this place up and running in the old days and who are no longer here to share in its success. This years recipient was a hell of a guy, a goddamn graphics guru who not only helped us in that department but, along with Booty, helped me learn how to make proper sigs. He's also a lover of craft beer, which makes him aces in my book. Let's hear it for...
I'm very proud to welcome you into our HoF buddy, here's hoping you drop by to say hello once in awhile. We, the WP Hall of Famers, salute you!