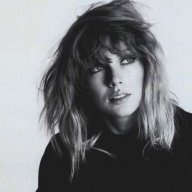 Jun 6, 2011
10,035
124
63
30
The towns people take their guns of safety as HEEL Blazy is led to the firing line. Blazy's rep as the quiet weirdo has finally caught up to him, but as the towns people load up, he finally opens his mouth.

"I'm not a killer, I'm one of you"

The towns people fail to take his point and gun him down. Everyone congratulates each other on a good days work when another gun blast his heard in the distance. They rush over to find Raging Beauty face down with a gun wound the size of a tennis ball. I guess Blazy was right.

Ra's al Ghul
Wang Chung
Swinny
Orobin Thor
HEEL Blazy
Fanged Fury
Chaka Krim
Booty
Champagne Charlie
Stronger
Raging Beauty
Sabretooth

Okay, we're down to two. Obviously they'll just vote for one another and no progress will be made, so this vote is open to every player in the game. Who's the killer? Fanged Fury or Stronger?