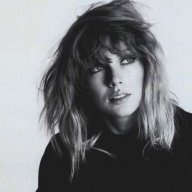 Jun 6, 2011
10,035
124
63
30
The courtroom is full to the rafters as Mr. S. Tooth & Mr. W. Chung are brought for prosecution. Judge Vice asks the jury for their verdicts and and youngish chap steps forward to speak on their behalf.
"We find each defendant, NOT GUILTY!"

Tooth & Chung are ecstatic, exchanging thumbs up with each other. As Chung goes to leave the courtroom however, Sabretooth draws his AK-47 and mows him down in front of the court!

"Haha bitches, I am the greatest killer in the hist......"

Tooth hits the ground as Judge Vice returns his shotgun to underneath his bench.

[HR][/HR]

Guess that ends that then huh. Congratulations to the survivors [MENTION=807]Blissful Memories[/MENTION] & [MENTION=234]Starlight[/MENTION] who live to die another day!