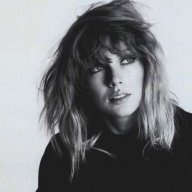 Jun 6, 2011
10,035
124
63
30
We find the residents of Punksville outside the ol' coffee shop on third. Swinny acted just a bit too suspicious for peoples liking and finds himself tied by his feet to a horse. Any last words Swinny?

"Goddamnit guys, I'm innocent. I was out of town that day!"

Someone smacks the horses ass before he can be untied and Swinny is dragged out of Punksville bloody and battered. In the ruckus and shock, we hear the blood curdling screams of Raging Beauty, who is found crushed under an anvil two streets down.

Swinny
Bad News Punk
Champagne Charlie
Wang Chung
Blissful Memories
Chaka Krim
Stratusfaction Guaranteed
Raging Beauty
Sabretooth
Starlight

[HR][/HR]

Not the best start guys, you're two down already with the killers still at large!