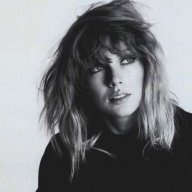 Jun 6, 2011
10,035
124
63
30
*switches channel to Channel 8 News*

"Folks it has been chaotic in downtown Punksville all afternoon following riots instigated by the recent killings in town. I can now confirm that the Major of Punksville Bad News Punk has been pronounced dead following being stamped to death by anger Punksville rioters. It has been noted that the major has been under high security all weekend, who have in turn informed us that the Major hadn't left his office all this time. Back to you Dave"

Thanks Natasha. I've just been handed some breaking news that the Punksville resident found dead in the woods earlier this evening has been identified as Stratusfaction Guaranteed. We give our condolences during this barbaric time in Punksville.

[HR][/HR]

Swinny
Bad News Punk
Champagne Charlie
Wang Chung
Blissful Memories
Chaka Krim
Stratusfaction Guaranteed
Raging Beauty
Sabretooth
Starlight

Two more down, six left. Getting nervy now.