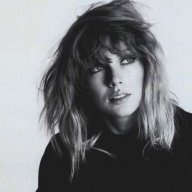 Jun 6, 2011
10,035
124
63
30
Here lies the body of Champagne Charlie, beaten and bruised following a scuffle with some local football hooligans. It appears he couldn't fend off the hear say and rumours, and the people of Punksville took matters into their own hands.

A couple of hours later however, things took a strange twist. Found hanging from the Nova Road Bridge was the body of one Chaka Krim. It appeared to be another killing until police found a list of the victims in his pocket, followed by a message on his phone telling him he'd screwed up for the last time! It appears one killer has turned on the other! And with Champagne Charlie killed earlier, it must mean he was innocent!

Swinny
Bad News Punk
Champagne Charlie
Wang Chung
Blissful Memories
Chaka Krim
Stratusfaction Guaranteed
Raging Beauty
Sabretooth
Starlight

[HR][/HR]

One killer down, one to go. Four of you left, time is running out.