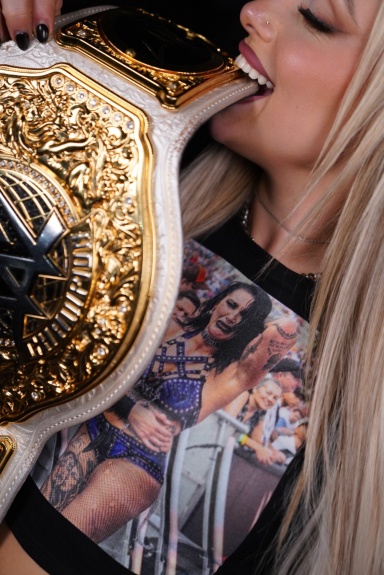 Shiniest Wizard!

Joined

Jun 28, 2010
Messages

63,182
Reaction score

5,179
Points

113
Age

33
Location
Website
Favorite Wrestler
Favorite Wrestler
Favorite Wrestler
Favorite Wrestler
Favorite Wrestler
Favorite Wrestler
Favorite Sports Team
Favorite Sports Team
Favorite Sports Team
Favorite Sports Team
Hey yo,
Howdy, everyone, I have bought WrestlingSmarks.com. I want to start by saying I know I'm coming into an already established community and I'm not looking to ruffle any feathers. Obviously a few tweaks here and there will be needed, but I plan to take plenty of input from you, the members and staff of Smarks, before making too many radical changes. That said...
I'm Brandon, I am almost 30 years old, and I manage a gas station and convenience store in New Hampshire. I've had a passion for Professional Wrestling for as long as I can remember. I used to watch early Royal Rumbles and root for the Big Boss Man as a little tyke. As I grew up I became a bigger fan of WCW and ECW for their more adult oriented stories. This was before the Attitude Era and even then, I was a WCW die hard fan until the very end. I used to watch every product known to man, WWE, TNA, ROH, PWG, FIP, SHIMMER Women Athletes, but these days I mostly just keep up with WWE. I'm a big fan of the way WWE is run now that Triple H and Stephanie have more input on what goes on, especially the NXT brand. Some of my favorites wrestlers ever are CM Punk, AJ Styles, Seth Rollins, Scott Hall and Kevin Nash. I used to love TNA Wrestling before all the show changes and talent turn overs. I think I may have been the last person jump off that sinking ship...

I've spent the past few years trying to build an internet presence and I'm always open to learning new things. Even after six years I'm still learning everything there is about managing and building forums, and that is especially true for Wrestlingsmarks. What works elsewhere won't necessarily work here and I am open finding out what those idiosyncrasies are. I am here to be a wrestling smark first and foremost and I want nothing more than to see it thrive and be better than ever. Anything I can do to improve the experience here and integrate myself into your family, just let me know. I believe in full discourse and input from anyone. Don't be afraid to tell me what you think in public or grab my attention in a private message. I understand I am coming in as an outsider and I'm not looking to alienate anyone who's been here for the long haul. This will be our home moving forward and I'll do whatever I can to make this transition as smooth as possible.
I also own and run a few other projects, mostly wrestling related, and at the moment there are no plans to intertwine them. I'm here to reestablish the WrestlingSmarks brand and I hope to do that with your guys help. I am on a learning curve and I'll need you guys to let me know what works, what doesn't, and what makes Smarks what it is.
I know there have been quite a few management changes over the last few years, but I promise you I'll do the best I can for WrestlingSmarks and give everything I have to keep this thing alive and thriving.
If there's anything else you need or want to know about me, the future of WrestlingSmarks or just any comments in general, please share them. I am here to answer any questions or worries you may have. Thank you for reading my lengthy ramble.