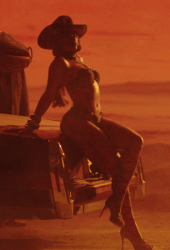 Feb 23, 2015
3,454
923
113
31
For months there have been rumors about Rey Mysterio potentially joining Impact Wrestling. Over the summer, there were talks between both sides and Mysterio was in Nashville to meet with the old regime. Those talks fell through.

On Tuesday's Wrestling Observer Radio, Dave Meltzer confirmed that the talks have resumed. Meltzer said, "there has been dialogue. The last I heard was that he probably wouldn't be at TV this week but I'm sure they are trying. There's definitely dialogue. I am sure that they want it. Yea, it's true. It was not a done deal as of a couple of days ago but it was certainly was something that they are working on."

Impact has been doing a ton of cost-cutting in recent months but the fact is that they do need to get some top stars if they plan on growing in 2018. It will cost them a significant amount of money to get him but apparently, they feel he's worth it. Impact Wrestling begins their next set of TV tapings on Wednesday night from Orlando's Universal Studios.
I wanna laugh so hard at this because I made a similar thread four or five months ago with another forum with Impact's interest in wanting Mysterio and nothing came of it. I said he'll be a name, and if they do get him it would be smart to use him like Lucha Underground to preserve him in such a good way that would be a asset to the company. If I had to give a wish list, I would say Impact should be looking to fill up the Tag Team, and Knockouts Division maybe more than trying to get Mysterio right now.
​