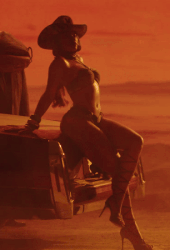 Feb 23, 2015
3,779
1,068
113
31
One Impact away from Slammiversary and I must say my hype went up from a 7 to 10 after this Impact Show. The North picked up a good win vs The Deaners as they are slowly building that Tag Team up getting them ready for LAX or Rascalz after Slammiversary. Su Yung/Havok vs Rosemary/Taya was okay and I knew it would end with some kind of DQ, and theirs a decent build going with this Monster's Ball Match coming and I say bring it on.
TJP vs Ace Austin 2 next week!
I liked the Segment involving Kross and Edwards in the Church in Boston. In some weird way they are trying to make Eddie like Daredevil from Marvel, where he can do some sinning and come back to a Church and confess them. Kross telling the Pastor how much time do you have to listen to all my Sins ha I'm sure it's a Book long Kross. It should be a interesting First Blood Match between Eddie and Kross pretty sure both guys are going to bust open the other and us not have a victor from it.
Loved the Bravo Segment apparently he has guts in him only when the people he's talking about are not in the Room with him. Bravo/Impact vs Mack/Swann should be a fun one with Bravo taking a hella beating I bet.
Sami Callihan vs Bahh/Segment with Tessa. The Match before the Segment was good, those two in past history have always had quality Matches together and this was no different. Callihan freaking killed it on the Microphone and got alot of heat with what he said and did to Tessa Blanchard. My hype level for that has increase to the point I wanna see Tessa beat him to death, and honestly Tessa doesn't need to win the Match just keep up with him with every moment and Tessa's respect and greatness goes up levels I feel.
Kid/LAX vs The Rascalz. A good Match and good teaser of what we will see a the PPV. It only takes one mistake for the Rascals to become new Tag Team Champions shape up LAX. It should been interesting how that Match ends, but however it ends it shall be one of the best Matches for the PPV no doubt.
Elgin/Cage Segment. Both guys looked great in this and it shows Elgin is an Animal that someone like Cage hasn't dealt with before in his Career. I mean Elgin kicked Callis ass for pleasure and also put Cage through a Table trying to show his dominance. I popped when Cage got up and they were striking it out because I know these two Hosses are going to destroy each other.