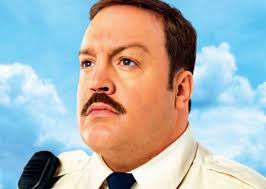 Well-Known Member

Jun 25, 2011
13,771
852
113
31
SmackDown! 1/3/2003. "Mayhem & Marriage"
Brock Lesnar is back LIVE, what a huge deal. Love is also in the air as Dawn Marie and Al Wilson are set to get married. Let's do this shit.
John Cena opens the show with Bull Buchanon. Time to rap on Rikishi. I remember Cena havin' better rhythm than this but ya know he's white so I guess I'm just blind or deaf. God, these lyrics are so try hard. Cena is better without a beat. Let's get to this openin' match.
John Cena v.s Rikishi
(remember I don't do play by play reviews. I just give thoughts on the match after I watch it.)
Well that was a piss poor waste of time. It was mostly Rikishi dominatin' the match with some outside inference from Bull that was done horribly. Everyone looked out of position for what was planned. The roll up Cena used to win was terrible and 'Kish's feet were in the ropes. Happy New Year! 1/4*
Now Rikishi chases Bull and Cena through the crowd so I guess this rivalry will continue. Lame.
Wedding bells, Dawn Marie lookin' ready to get knocked up. Why does she have a mic? Cringe city. Dawn Marie claimin' she'll get married in the nude. Just go make out with Torrie Wilson some more since that is actually allowed.
Stephanie confronts Dawn backstage to have an quick out of the nudity. Cock blockin' cunt.
Chuck Palumbo v.s Bill DeMott
I want some SmackDown! six not this shit. Palumbo's strinkin' ability is quite underrated. Tazz comparin' DeMott to Warren Sapp
. Pretty dull stuff until the quick finishin' sequence. It wasn't even really a sequence. So far this show is not off too a great start. 1/2*
IN THE DARKNESS IS THE LIGHT, SURRENDER WILL WIN THE FIGHT. Sorry, I just wanted to quote the So Weird theme after seein' some Taker vignette.
Kidman and Torrie backstage to hype this magical wedding. A couple shots at Dawn and Kidman doin' an Al Wilson impression. Why did Torrie settle for this clown? A backstage interview with Kurt Angle alongside Benjamin and Haas follows this. About time someone with some solid skill has shown up. Recap of last week where Angle attacked Benoit. Angle drivin' the point home that he IS wrestling. I'd take this more seriously if he wasn't feudin' with Benoit.
Eddie Guerrero v.s Billy Kidman
I really dig Kidman's theme, forgot how hype it was. Some decent action that goes nowhere because Cena and Bull show up again with better lyrics this time at least sayin' they'll soon take the tag championships from Los Guerreros. Then Rikishi stops by to get some revenge for that sloppy roll up. Okay, the match actually continues with Cena on commentary. The progression of this match was really halted by all that prior garbage. It does pick up though with some good back and forth action. Cena spittin' bars on commentary does help as well. Quick ass facebuster followed by a sloppy top rope crossbody after all the great back and forth beforehand, ugh. Cena then decides to get involved. This match was good at points but at others totally awful. *1/2
It's time for a RED wedding. Recap video with some of the lesbian tension, can't go wrong with that. Al looks like he's about to lose a couple grand at the casino. Dawn looks like a normal bride coverin' her hot body with a long ass bulky dress. The voice on this reverend, I wonder if he's a voice actor. God damn, Dawn in her bra and panties. Stephanie cock blockin' some more.
fans chantin' "Keep It On" at Al after Dawn suggested he should be in the nude. This is disturbin'... I'm gonna skip the rest of this.
Team Angle v.s Chris Benoit & ???
It's the debut match of Team Angle and Chris Benoit has find a partner. The mystery partner turns out to be Edge, not bad. Team Angle are really green but I'll take a green amateur wrestler over someone like Mojo Rawley all day. Triple Germans from Benoit and Edge... Edge shouldn't do Germans. I don't think Team Angle had any offense on Benoit this entire match. And now Angle gets his team disqualified. I was expectin' more from this... hopefully Brock fixes this later. *1/2
HEYMAN! Glorifin' Team Angle's performance like it was that great. Goes on to introduce Big Show as another Heyman guy I guess. I think I can claim I'm a Heyman guy at this point. Big Show makes Heyman feel like a man... I don't know how to take that. Alright, challengin' Lesnar to face the Big Show. SHOWCASE THE BEAST! "It's my life's ambition that Brock Lesnar never gets near the WWE championship again."
Heyman is the greatest exaggerator and liar of all of time. The challenge turns into only one Big Show or Lesnar gets into the Rumble. Matt Hardy and Shannon Moore attack Lesnar from behind. Big Show does need the help after all yet Lesnar still stands tall. Jesus, Lesnar got the back of his head busted open badly but still shrugged everyone off.
More Dawn and Al now claimin' they'll film their entire honeymoon... Funaki feels really, really dirty. I don't blame him.
Nunzio v.s Crash Holly
I guess Jamie Noble and Nunzio are friends now. Honor among heels. The ref counts the first fall before the bell actually rings.
I have no idea what that post/corner spot was. I don't think I can even explain it. This is pretty damn bad. A tornado divorce court ends the match after a bunch of sloppiness. These two are better than this. Pathetic. I honestly don't even know if I should rate this after the best move happened before the bell even rang even if the ref took it seriously.
Shannon Moore gettin' lectured in Mattitude. At least they let Matt Hardy brag about the fact he busted open Lesnar.
Brock Lesnar v.s Matt Hardy
Lesnar is still fuckin' bleedin' and didn't even bother to get into his ring gear. Note: Matt Hardy always stays awake until sunrise on New Year's. Lesnar slappin' Matt with his own blood. Lesnar just manhandled Hardy as expected. It took some Moore interference for Matt to even get some offense in this. Almost pinned Lesnar with the Twist of Fate. Well, that wasn't much of a main event but I can't complain about watchin' Lesnar destroy a Hardy. *
Big Show and Paul Heyman on the ramp to put over Show/Lesnar for who will actually get in the Rumble. Lesnar gives Matt another F-5 to end the show.
Overall: This show really didn't have much great wrestlin', even the matches with some good wrestlin' ended poorly. I expect more from next week's SmackDown!. It was a New Year's episode after all, you don't want anyone to get hurt on the road to Wrestlemania either, especially not Brock Lesnar. Just some general thoughts, let's ignore the weddin' and move on.