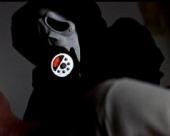 Jan 27, 2011
241
22
18
28
Welcome to In Depth, Bond In Depth: You Only Review Twice
The Smarks' Bond review thread. Definitely not definitive. All subjective. Because you're free to love entries that I may hate, and that's the way it is. I will do my absolute best to keep bias out of these reviews to give you a much better look at the series. I really want to bring out what I can see as the good, and what many can see as the bad in each entry. So if you have an opinion you'd like to voice, do it. Let's keep it respectful and let's have some fun here. Comment if you wish, otherwise just enjoy! Thanks for checking it out!
Here's how this is working. Each film will have the same categories in which it will be rated, out of 100. The total is added up and divided by the total possible, which gives us its final score. Should be fun. Keep in mind I don't plan on dishing out the entire story or every little detail. That much, you can see for yourself.
At the end, I'll try to throw in some top 10 lists. We'll see. For sure we'll see a full ranking list. And probably a Bond Girls rank list. And probably a villain/henchmen rank list. I'll stop now, before I get carried away.
Each review will be linked from this first post to give you easy access to each one.
Dr. No
(1962)
From Russia With Love
(1963)
Goldfinger
(1964)
Thunderball (1965)
You Only Live Twice (1967)
On Her Majesty's Secret Service (1969)
Diamonds Are Forever (1971)
Live And Let Die (1973)
The Man With The Golden Gun (1974)
The Spy Who Loved Me (1977)
Moonraker (1979)
For Your Eyes Only (1981)
Octopussy (1983)
A View To A Kill (1985)
The Living Daylights (1987)
Licence To Kill (1989)
GoldenEye (1995)
Tomorrow Never Dies (1997)
The World Is Not Enough (1999)
Die Another Day (2002)
Casino Royale (2006)
Quantum of Solace (2008)
Skyfall (2012)
SPECTRE (2015)
...and maybe, just maybe, I'll throw in Never Say Never Again (1983), although I really could do without watching that movie again.
CURRENT RANKINGS OF THE SERIES
001 - From Russia With Love - 95
002 - Goldfinger - 93
003 - Dr. No - 89
004 - Thunderball - COMING SOON
Last edited: