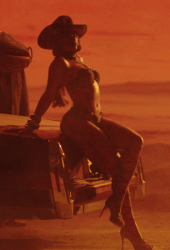 Feb 23, 2015
3,453
923
113
31
https://www.pwinsider.com/article/116002/ariesimpactroh-update.html?p=1
An update on Austin Aries appearing on last night's ROH Anniversary PPV.

Aries made Impact Wrestling aware of the appearance in advance and Impact was supportive of the appearance, feeling it could only bring them positive awareness, even if they were not directly working with Ring of Honor.

While there are obviously some burned bridges between the two companies, the current Impact management regime is very much of the opinion that they want an open door policy to work with everyone they can. While ROH did not reach out to Impact, Impact is obviously hoping this could be a first step towards relations down the line.

In fact, we are also told that Impact Wrestling gave their blessing for the Impact championship belt to appear with Aries.
I'm happy to hear this news, and Aries being allowed to roll out with the Impact Title in ROH that was good to hear. I mean ROH always has a working relationship with NJPW, and Impact has plenty in their own right so I would say this could really help out Impact more than ROH to me. Now question: What was the straw that broke the Camel's Back before that had ROH and Impact break ties?​