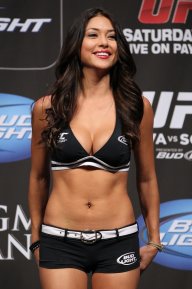 Jun 28, 2011
8,942
41
48
28
November seems so far away right now, but that's when UFC welterweight champion Georges St-Pierre is targeting his return to action.

St-Pierre is currently sidelined after tearing his ACL in training and having surgery to repair the damage. The champion appeared on HDNet's Inside MMA on Monday where he gave an update on his recovery and estimated time for a return to the Octagon.

"Hard training will be in July, and fighting again for the timing to get back I would say in November, I can come back in November," St-Pierre stated.

St-Pierre is currently undergoing rehabilitation in Los Angeles, where he also had the surgery to repair the knee.

If November is the time for St-Pierre to return, it will have been approximately 18 months from the last time he stepped foot in the Octagon at UFC 129 where he defeated Jake Shields.

In the mean time, the UFC will crown an interim welterweight champion on Feb. 4 when former Strikeforce champion Nick Diaz meets current top UFC contender Carlos Condit.

UFC president Dana White has already stated that it's likely that the winner of that fight will defend the title at least once before St-Pierre is back healthy to unify the belts.
Dana White say the winner of Diaz/Condit will defend the title at least once before GSP returns, that fight will likely be against Koscheck or even Ellenberger sometime this Summer.